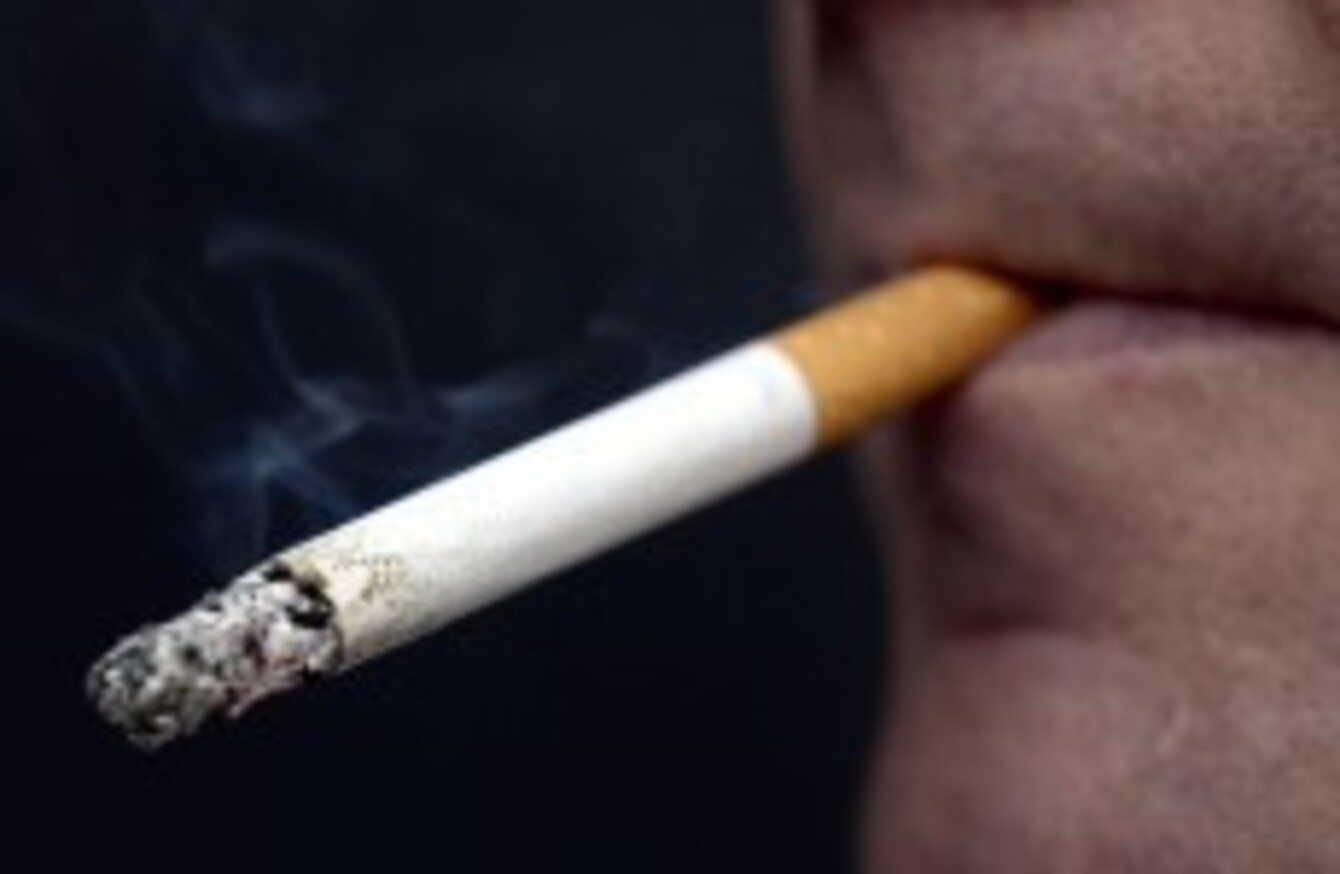 File
Image: Jonathan Brady/PA Wire/Press Association Images
File
Image: Jonathan Brady/PA Wire/Press Association Images
DUBLIN CITY COUNCIL has set up a group to target the sale of illegal cigarettes in the capital – and could implement measures such as giving ASBOs to illegal tobacco sellers.
The measures were suggested during a series of meetings, out of which the group was formed. Former Lord Mayor Councillor Gerry Breen indicated that the aim is to crack down on the impact of illegal cigarettes by giving ASBOs to people found selling them.
"It is critical to keep saying that it's illegal behaviour," he pointed out. "If you tolerate any of this behaviour it sends out the wrong message."
The council plans to operate a group to target the sale of illegal cigarettes in the city centre of Dublin for a six-month period. Its members include representatives from Revenue & Customs, the gardaí, the Department of Social Protection, the Business Improvement District ( BIDs) and Dublin City Council's public domain officer for north city.
The news was announced following yesterday's meeting of the Dublin City Local Business Policing Forum. The Dublin City Council operational group is the first group established by a council to address this issue.
Cllr Breen said that Dublin city centre is one of the safest places in the world but this is not always reflected in its reputation.
I think it's critical that one agency, that is the City Council, takes the lead on this and 1) defends the reputation, but 2) works to redress the perception of Dublin city centre as being unsafe. Anything that degrades the city domain changes the perception, and anything that improves the domain changes that.
Meetings
A series of meetings have been held in recent months between the members of the new group, council officials and retailers. Retailers have said they have seen their businesses damaged by the sale of illegal tobacco products.
The outcome of the meetings was the recommendation that an operational group be set up and that a range of measures be introduced to help the operational group to tackle the issue.
The measures include the widening of ASBOs to restrict illegal cigarette sellers entering the city centre; the issuing of on the spot fines for illegal cigarette sellers and a closer working relationship between gardaí, Revenue and businesses in the city centre.
Cllr Breen, who chaired the meetings and made the recommendation to set up the operational group, said:
Illegal tobacco selling in the city centre robs the state of funding for services but also critically makes the city centre a less desirable place to visit and shop.
There have been 51 convictions for the sale and smuggling of illegal tobacco so far this year.
According to figures provided by Finance Minister Michael Noonan in response to a parliamentary question, there have been 3,000 cigarette seizures and 609 tobacco seizures in the year up to June.
In addition, figures from MS Intelligence show that illegal cigarette consumption rose in Ireland in 2012.