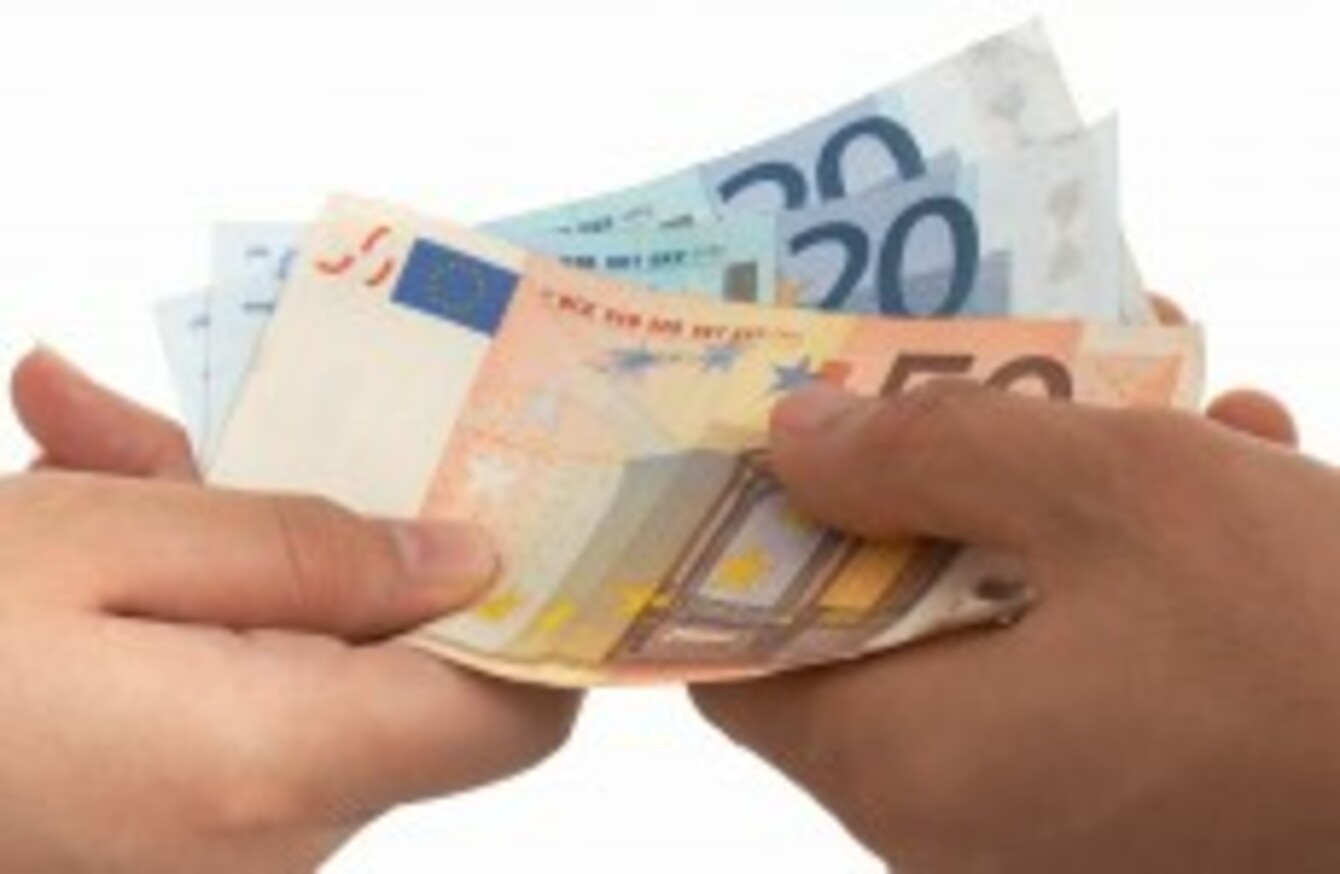 Image: handing over cash via Shutterstock
Image: handing over cash via Shutterstock
THE RENT SUPPLEMENT scheme is not fit for purpose and has resulted in more families becoming homeless.
That's according to Threshold which says payments need to be brought into line with real market rents.
The national housing charity has launched its pre-Budget advisory on the scheme.
Chief Executive of Threshold, Bob Jordan, said: "Rent Supplement tenants must battle against discrimination, as many landlords tend to favour working tenants. And now, due to spiralling rents, many are struggling to hold on their homes.
Sky-rocketing rents in the capital and other large urban centres have put Rent Supplement tenants at increased risk of homelessness.
"Market rents now far surpass the maximum limits for Rent Supplement…this makes it extremely difficult for Rent Supplement claimants to secure adequate accommodation and to remain in areas where they have settled. It has also resulted in increased levels of homelessness."
Focus Ireland has echoed these concerns citing that 10 children a week are becoming homeless – it said an 'immediate increase' was needed in rent supplement.
The Rent Supplement scheme was also brought up many times during TheJournal.ie's series on the current homeless crisis.
Assistant CEO of COPE Galway, Martin O'Connor said, "The number of properties available has shrunk, rent has increased and then what's available can be substandard.
Garage conversations are being done in Galway and people are currently paying up to and beyond the rent cap for a garage.
"As for the accommodation that's good quality – the market rent is now gone well above the €475 rent cap for even a single room apartment and people can't stretch to paying the top ups."
Illegal 'Top-Up' Payments
Threshold says the practice of 'topping up' – where tenants in receipt of Rent Supplement pay an under-the-counter payment to their landlord in addition to the officially declared rent – is widespread.
In a recent survey carried out by the charity this June- it found that 44% of 133 clients surveyed were being forced to pay top-ups on their rent.
Chairperson of Threshold, Senator Aideen Hayden, said many people are left with no choice but to pay a top-up to their landlord.
All of those paying top-ups said it affected their spending in other areas, including food, heating and clothing, 34% of respondents who were paying a top-up said that it had resulted in them falling into rent arrears.
"Rents have now risen to such an extent that – for some people – even with top-up payments, their Rent Supplement payments are simply not high enough to allow them to remain in their homes."
Recommendations 
Threshold is calling on the Government to include a range of measures in Budget 2015 to improve how the Rent Supplement scheme operates.
The charity's recommendations include:
Increasing Rent Supplement limits to take account of the difficulties in high-demand areas.
Extending the flexibility for families in Dublin to single-person households and other urban centres, including Cork, Galway and Limerick.
Restoring the "face-to-face" aspect of the Rent Supplement application process and increasing flexibility for the Department of Social Protection to exercise discretion.
Ring-fencing any budgetary savings made under the Rent Supplement scheme to provide greater flexibility for households that face difficulties 
Expediting the introduction of the Housing Assistance Payment (HAP) for long-term recipients of Rent Supplement.
Prioritising social welfare appeals related to Rent Supplement and better utilising the local review process to avoid the necessity for appeals.
Introducing legislation outlawing discrimination against Rent Supplement tenants.
Bob Jordan said, "In areas where housing supply is limited, a small adjustment in Rent Supplement payments of between €25 and €50 euro a week can keep families in their homes and prevent homelessness."
You can read Threshold's Pre-Budget Advisory in full here:
http://www.threshold.ie/download/pdf/threshold_advisory_report_on_rent_supplement.pdf