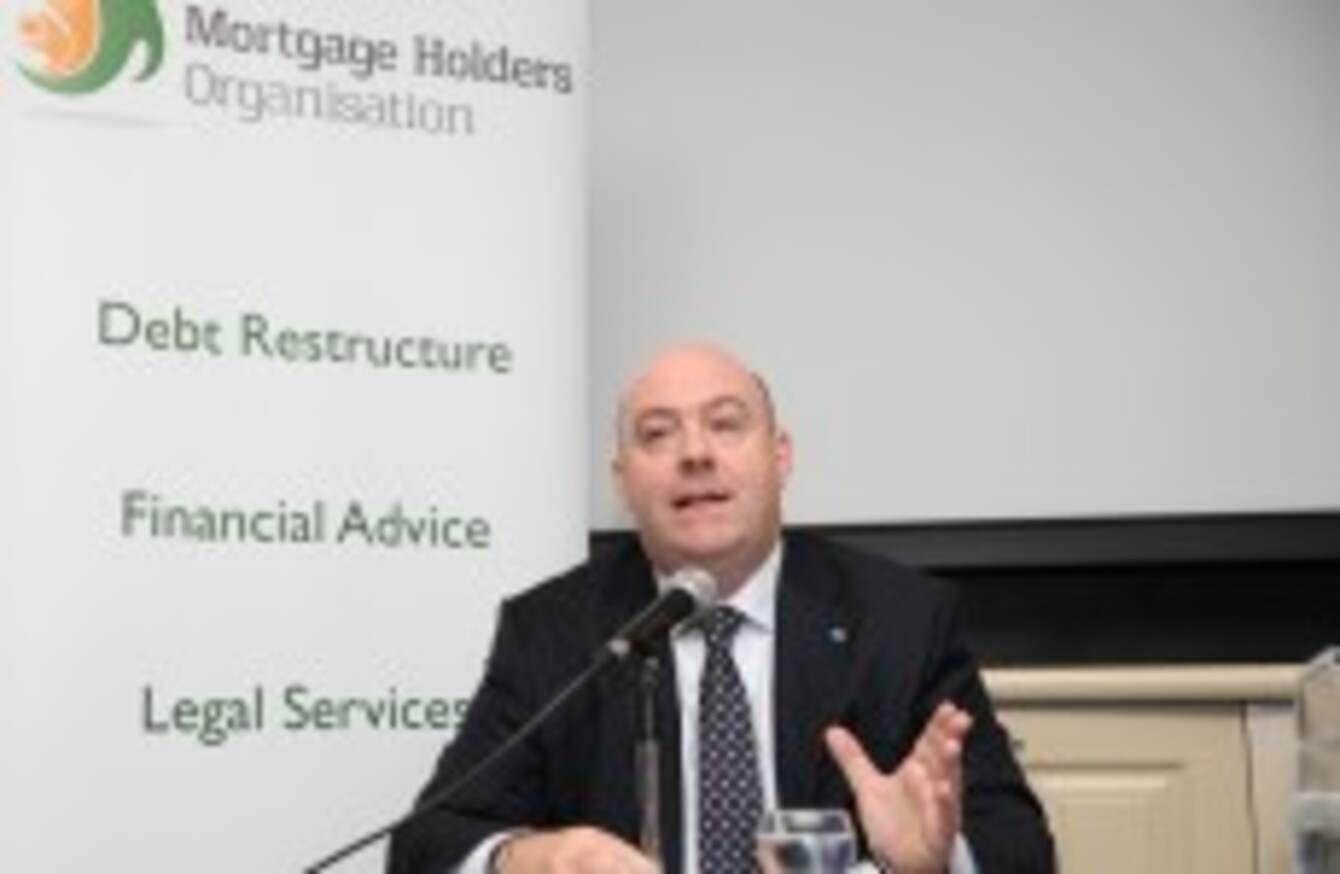 Image: Sasko Lazarov/Photocall Ireland
Image: Sasko Lazarov/Photocall Ireland
THE IRISH MORTGAGE Holder's Organisation has taken the wraps off a new deal with two major lenders that could see borrowers become debt-free in three months.
The agreement with AIB and KBC Bank signals that the two lenders are open to consider an accelerated personal insolvency agreement on mortgage debt when a debtor agrees to surrender their home.
The term of the arrangement will be no longer than three months, shorter than current arrangments which the IMHO said generally last five or six years.
It would cover unsecured debt, for example credit card debt, as well.
'Revolutionary'
IMHO director David Hall told TheJournal.ie that the new process is a "revolutionary opportunity" for people who are definitely in a position where they will lose their homes no matter what happens.
"This is very clean, very fast and very good for those people who are affected, who can get on with life."
He estimated that there could be in the region of 4,000 people with unsustainable mortgages held by AIB and KBC who might be able to take advantage of the new arrangement.
With 20,000 people in risk of losing their homes, Hall said that he hoped other financial institutions would consider taking part in the scheme.
However, he said that there was little chance of Bank of Ireland, which has deployed a stringent approach to debt write-downs, joining the scheme.
I think there's a greater chance of me becoming Taoiseach than there is of Mr Bouchers engaging in any meaningful discussion with any debtor advocates.
He criticised the Government for falling short when it comes to tacking the issue of unsustainable mortgages, saying that there is a "distinct failure" to deal with debt in a sustainable manner.
He said: "This structure will allow some real movement in the insolvency system, and more importantly, allow people in serious debt to avoid long term insolvency arrangements and bankruptcy terms"
This will allow individuals and families to have a fresh start and contribute to society quicker by becoming debt free through a formally binding, legislative framework.