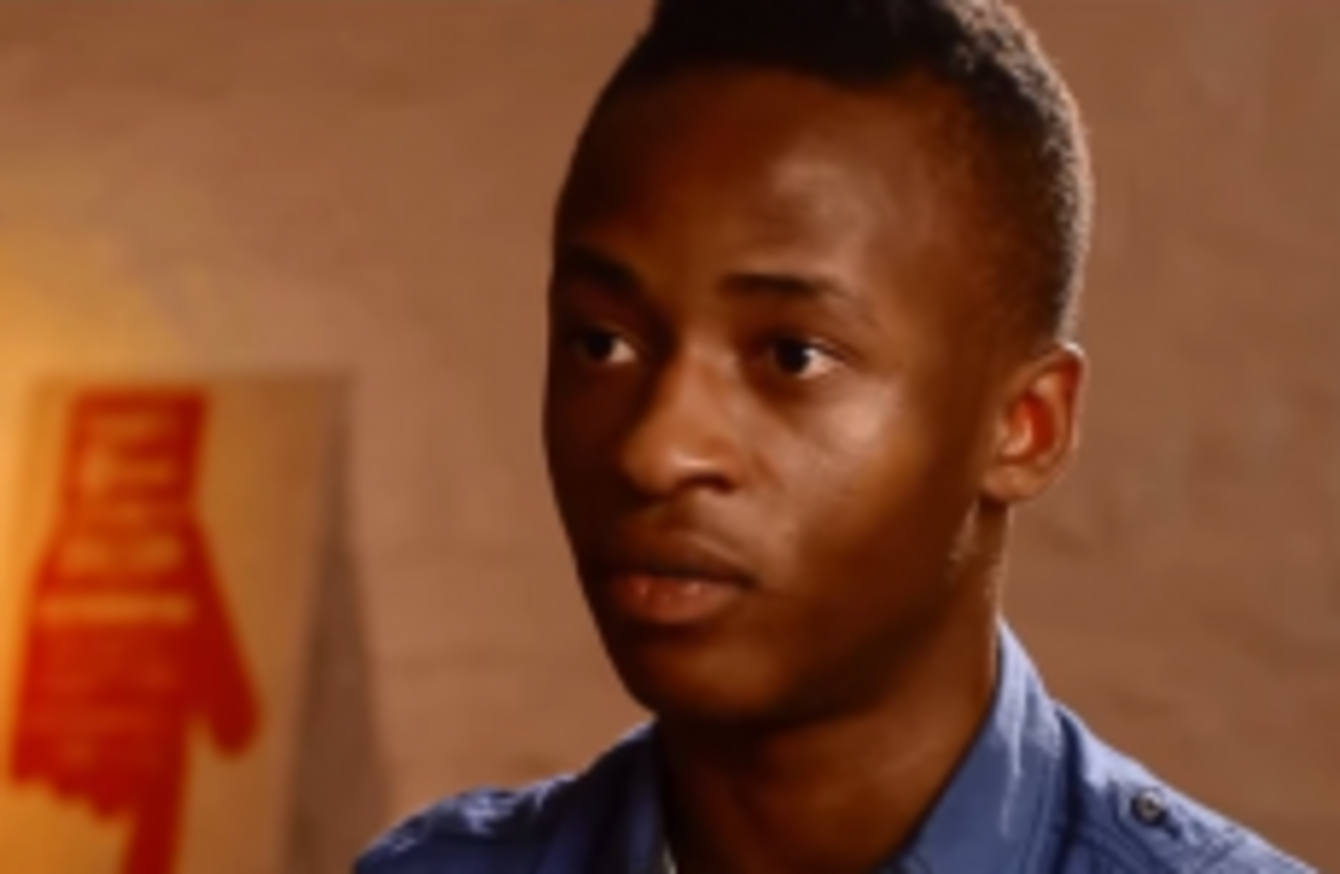 Image: Immigrant Council of Ireland/YouTube
Image: Immigrant Council of Ireland/YouTube
Updated – 7 July
MEMBERS OF AN Garda Síochána should undergo anti-racism training to counteract the discrimination experienced by young migrants, the Immigrant Council of Ireland has recommended.
The NGO has also called for the introduction of "local ethnic policing forums" and a better complaints system for individuals who experience discrimination in accessing public services.
In a study it published today, 40 migrant men between the ages of 16 and 28 identified discrimination by public authorities among the main challenges they face in Ireland.
Discrimination
Young men who took part in one focus group discussion felt gardaí take a "non-confrontational approach" to racism and fail to challenge the parents of local children who commit antisocial behaviour.
One participant claimed gardaí had reprimanded a friend for chasing local teenagers who had smashed their car after the incident was reported, while another said a garda had told him to "go back to Africa".
In a video that accompanies the report, another young man alleged that gardaí "put [him] down" on the ground at this year's St Patrick's Day parade because he was with other black people at the time. "I didn't do anything," he said.
Others, however, reported having positive interactions with gardaí.
Integration strategy
Brian Killoran, chief executive of the Immigrant Council of Ireland, said that there continues to be a disconnect between migrants and public authorities as a result of the lack of migrant representation in politics, media and the public sector.
The frequency which the men speak of [experiencing] discrimination by the authorities is very concerning, as are the obstacles they outline in terms of treatment at school and perceived barriers to advancement at work.
The report, he said, underlines the need for a national integration strategy to tackle discrimination at all levels of society.
Training
In a statement, An Garda Síochána said its 300 ethnic liaison officers and Garda Racial Intercultural Diversity Office have worked closely with minority communities for over 10 years.
There is ongoing diversity training for gardaí, it said.
In addition during 2015, training will be provided to the staff of the new Garda Victim Service Offices in relation to hate motivated crime and racism, and its impact on victims.
An Garda Síochána is dedicated to delivering a human rights-based policing service, the statement added.