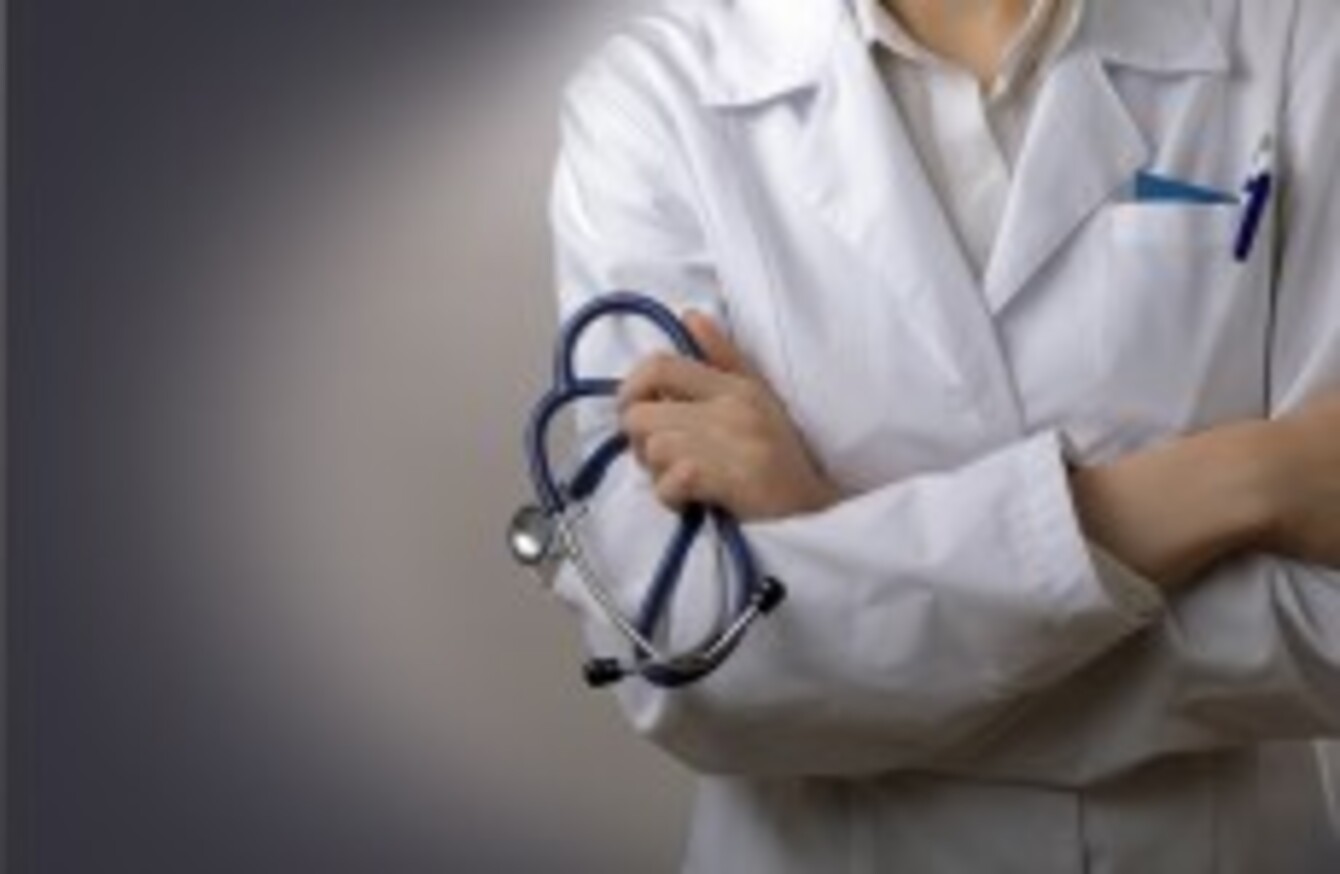 Image: doctor via Shutterstock
Image: doctor via Shutterstock
THE IRISH MEDICAL organisation has said it's "appalled" at some details of legislation for the new GP Contract.
Legislative proposals were published today by the Department of Health with the aim of overhauling the contractual relationship between GPs and the HSE.
The IMO said the proposals in the Health Bill 2014 would effectively force GPs to sign up to a new under sixes contract by removing existing medical card patients to the new scheme.
Chairman of the GP Committee of the IMO, Doctor Ray Walley, said "this legislation has nothing to do with GP visit cards for children.
It is nothing less than a unilateral attempt to replace the long-standing GMS Contract with a new, draconian contract which will destroy the very fabric of the GP service in Ireland.
Dr. Walley said that the new legislation would accelerate the departure of GPs from the Irish Health Services.
This legislation will effectively destroy General Practice and should not be enacted. It reflects an arrogant mindset by an arrogant Government that should know better.
Proposals
The IMO says the new contract as proposed would institutionalise the provisions of emergency legislation (FEMPI) in regard to GPs, allowing the Minister to unilaterally reduce, vary and change fees paid for GP services at any time.
The union claims it would force GPs to move to the new contract by removing existing GMS patients to the new scheme.
They also say it would abolish the right of the IMO to negotiate on behalf of its GP members and allow the Minister to vary the fees without any negotiation at any time
Walley continued that,
On the one hand the Minister says he wants to talk to the IMO while on the other publishes legislation that appears to make talks a futile exercise.
The issue of free under-six care is set to dominate the IMO conference that will be held this coming weekend in Kildare.
The Minister for Health James Reilly will not be at this years event but the Minister of State with responsibility for Primary Care Alex White will be attending.