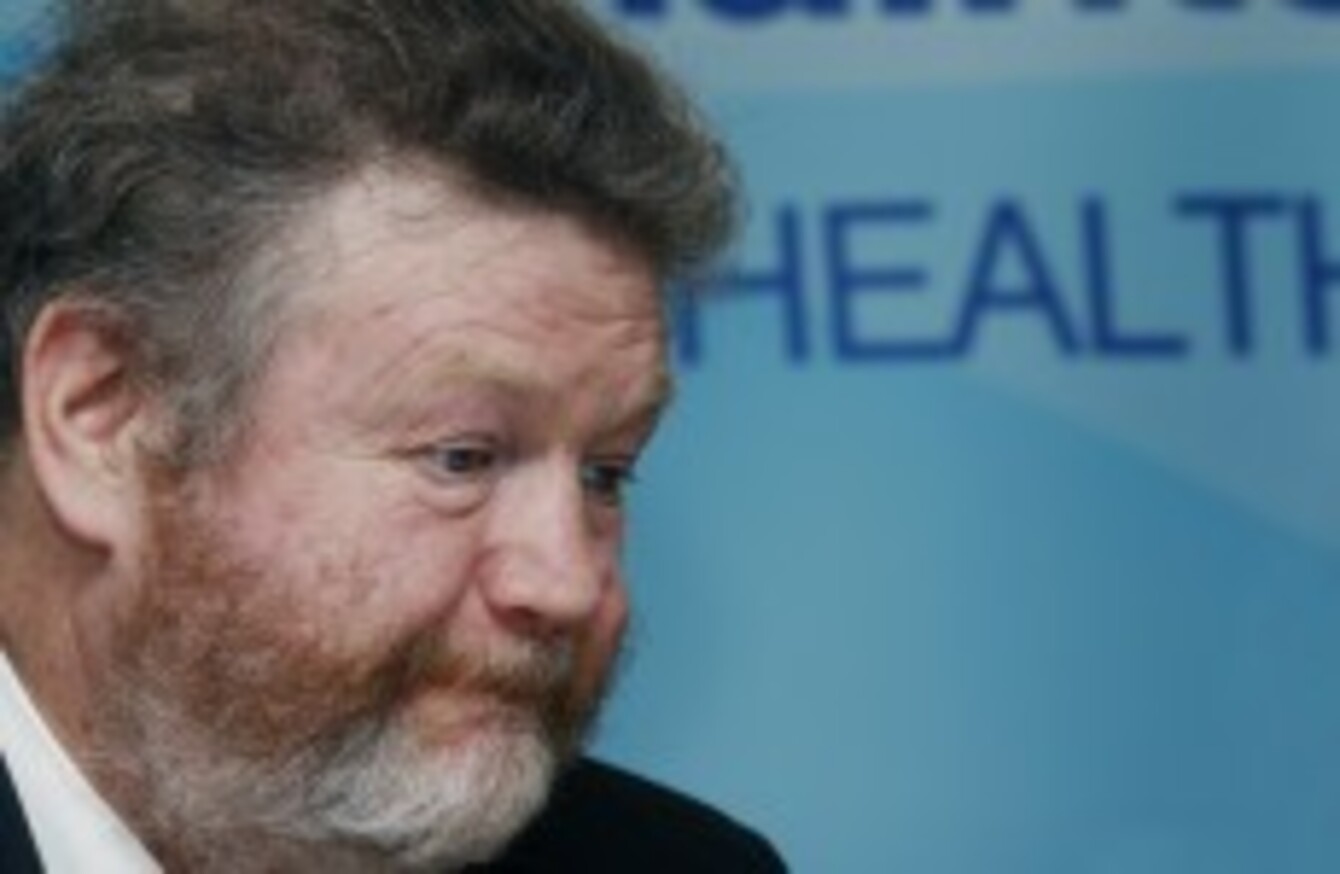 Health Minister James Reilly
Image: Photocall Ireland
Health Minister James Reilly
Image: Photocall Ireland
DOCTORS' REPRESENTATIVE BODY the IMO is raising fresh concerns over planned cuts in the health system, following the publication of a confidential letter on the subject from the head of the HSE to the Health Minister.
In the letter, the contents of which were disclosed yesterday in The Irish Times, Tony O'Brien warns that the swingeing cuts being planned in medical card spending are being made "against the advice of the HSE and the Department of Health".
According to the newspaper, the comments were contained in a seven-page letter sent to Minister Reilly along with the HSE service plan for next year. O'Brien, it's reported, maintains that the plan provides for cuts in spending of €133 million — €20 million more than the €113 figure that had originally been suggested.
The 2014 service plan sets out how the executive expects to spend its €13 billion budget next year, and how it proposes to bring in the savings of €666 million set out in the October Budget.
Chair of the IMO GP Committee Doctor Ray Walley, has warned of "chaos" in medical card services if there's an attempt to bring in savings of €133 million
Walley said that the sending of letters on such a sensitive issue represented an "extraordinary" intervention by the HSE.
"These letters reflect a growing recognition in the HSE that enormous hardship is going to follow the Government's decision to target these savings in spending on medical cards."
"We said at the budget that the original target could not be met and that is even more the case with this larger target."
Officials at the Department of Health, the Department of Public Expenditure and the Taoiseach's Department are currently examining the service plan.
Meanwhile, Fianna Fáil's spokesperson on health Billy Kelleher has said confidence in the health service is being undermined by further leaks from the document, and has reiterated the party's call for a public debate on the issue.