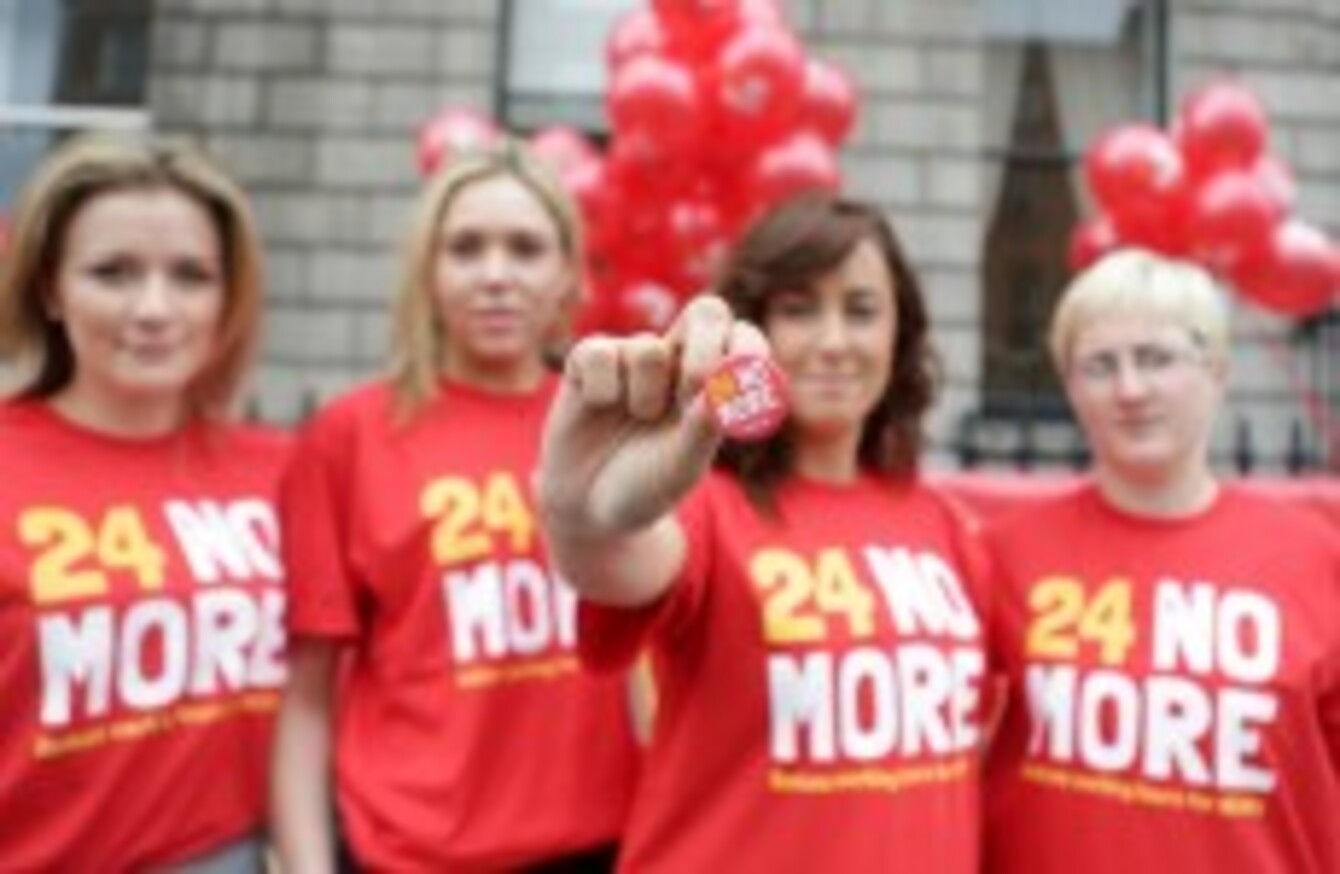 Image: Sam Boal/Photocall Ireland
Image: Sam Boal/Photocall Ireland
THE IRISH MEDICAL organisation (IMO) has said that its planned day of action over "dangerously long working hours" for NCHDs, or junior doctors, will now take place on 8 October.
The IMO had previously delayed its day of action and met with the HSE to try to end the dispute. However the union later said there has there has been a "continued lack of clarity," accusing the health service of an "unwillingness to fully commit to NCHD concerns" and that industrial action as inevitable.
Speaking yesterday, Eric Young of the IMO said:
Ultimately the HSE wants us to trust them to resolve this issue but they have repeatedly failed to honour commitments on this issue going back a decade so its just not realistic to expect us to take them on trust on this occasion.
On RTÉ's Morning Ireland today, IMO Senior Industrial Relations Executive Val Moran said that the union wants the HSE to introduce a sanction for hospitals that force doctors to work for longer than 24 hours.
He said the HSE has claimed it will meet the January deadline for an EU directive that would end the practice of shifts hitting 60 hours, in some cases, and questioned why a sanction has been refused.
"What we're saying is if you are saying that this plan is credible and it is going to be effective then you won't have to pay out a single penny so therefore why not put in sanctions?" he asked.
Moran said "there will be disruption" next week and patients who are frustrated with the situation "should direct their anger" at the HSE.
However he said that while NCHDs, will be asking for the support of their colleagues, they will not be expecting them to join the pickets and emergency services will still run as normal.