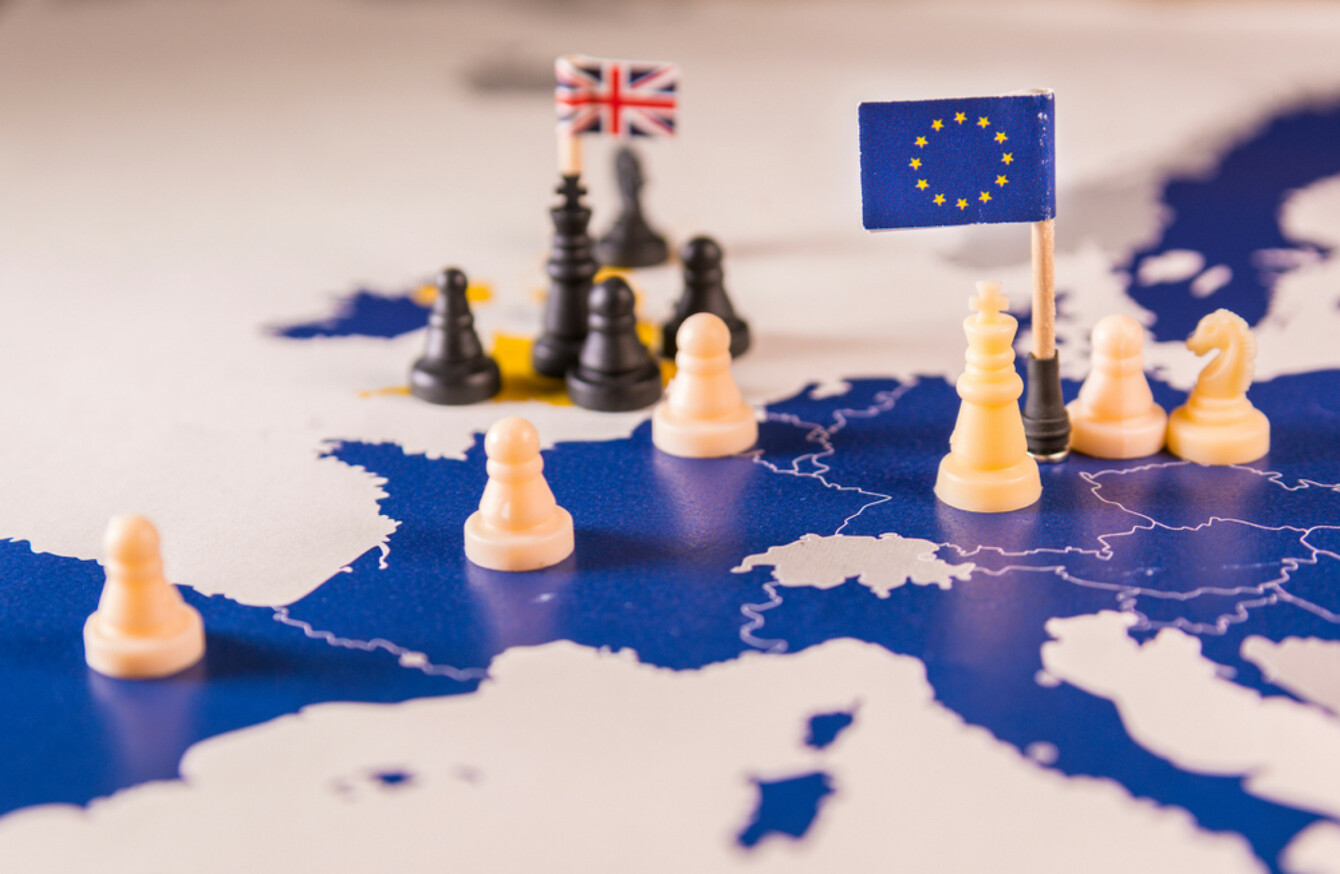 Image: Shutterstock/Ivan Marc
Image: Shutterstock/Ivan Marc
CONCERNS HAVE BEEN raised about how difficult it is for small and medium-sized enterprises (SMEs) to avail of a scheme that aims to minimise the impact Brexit will have on businesses in Ireland.
To date just 10 SMEs have secured funding from the Brexit Loan Scheme.
The figures were released to Sinn Féin's spokesperson on Business, Enterprise and Innovation, Maurice Quinlivan, in response to a parliamentary question.
"These loans total just €2.49 million, less than 1% of the total value of the €300 million scheme, a shockingly low figure," Quinlivan said.
"Since the Brexit Loan Scheme was launched back in March, just 151 applications have been received. With less than 7% of these actually obtaining funding, it indicates that this scheme is of little to no use to the vast majority of SMEs in Ireland," he added.
Neil McDonnell, Chief Executive of the Irish Small and Medium Enterprises Association (ISME), said the scheme is "simply too difficult for the majority of SMEs to avail of".
He said the conditions relating to research and development are particularly difficult for SMEs to achieve. As set out here, at least 80% of the loan received must be spent on "research and innovation activities with the remainder on costs necessary to enable such activities".
McDonnell said some businesses are also put off by the "burdensome" application process.
"While the rates at which the funding is provided are attractive, many businesses which simply needed further working capital to tackle Brexit issues would likely be unwilling to commit this level of time to the application process," he told TheJournal.ie.
'State of chaos' 
Quinlivan said the Department of Business, Enterprise and Innovation needs to "examine whether excessive red tape or unreasonably strict criteria is preventing SMEs from accessing" this and other similar schemes.
"With the Brexit negotiations remaining in a state of chaos, and the possibility of a hard Brexit increasing, Irish SMEs exposed to the effects of Brexit need to avail of these supports now, to ensure they are insulated as much as possible for all potential outcomes," he stated.
When asked about the Brexit Loan Scheme in the Dáil recently, Minister for Business, Enterprise and Innovation Heather Humphreys said it "provides affordable working capital to eligible businesses with up to 499 employees that are or will be Brexit impacted and meet the scheme criteria".
She said €23 million in Exchequer funding – €14 million from her Department and €9 million from the Department of Agriculture, Food and the Marine – has been leveraged to provide a fund of up to €300 million.
"The scheme features a two-stage application process. First, businesses must apply to the Strategic Banking Corporation of Ireland (SBCI) to confirm their eligibility for the scheme," Humphries said.
She added that the application process "requires businesses to use guidelines provided on the SBCI website to determine if they are eligible, and if so, to complete the eligibility form".
Applicants must submit a business plan, demonstrating the means by which they intend to innovate, change or adapt to meet the challenges posed by Brexit.
Successful applicants can then apply for a loan under the scheme with one of the participating finance providers – Bank of Ireland, Ulster Bank and Allied Irish Bank.
#Open journalism No news is bad news Support The Journal

Your contributions will help us continue to deliver the stories that are important to you

Support us now
'Satisfied'
"The Department is pleased to say there has been a steady stream of applications and are satisfied with the uptake to date," a spokesperson told us.
They noted that 132 of the 151 applications received as of 30 June have been deemed eligible for a loan under the scheme and, of those, 10 have been progressed to receive funding.
The spokesperson said that, while Bank of Ireland and Ulster Bank have participated since the scheme's launch, AIB has only been open for applications since 25 June.
"As a result, there may be businesses that have been deemed eligible, but which are still engaged in the application process with their respective banks."
The spokesperson said the SBCI has been "actively promoting" the Brexit Loan Scheme at various events, as well as through a media campaign.
They added that the scheme is "only one of a wide range of State supports on offer to businesses to prepare for Brexit", stating: "In the first six months of this year alone, 43% of the most exposed firms backed by Enterprise Ireland received grant-aid."
More information on the available schemes can be read here.