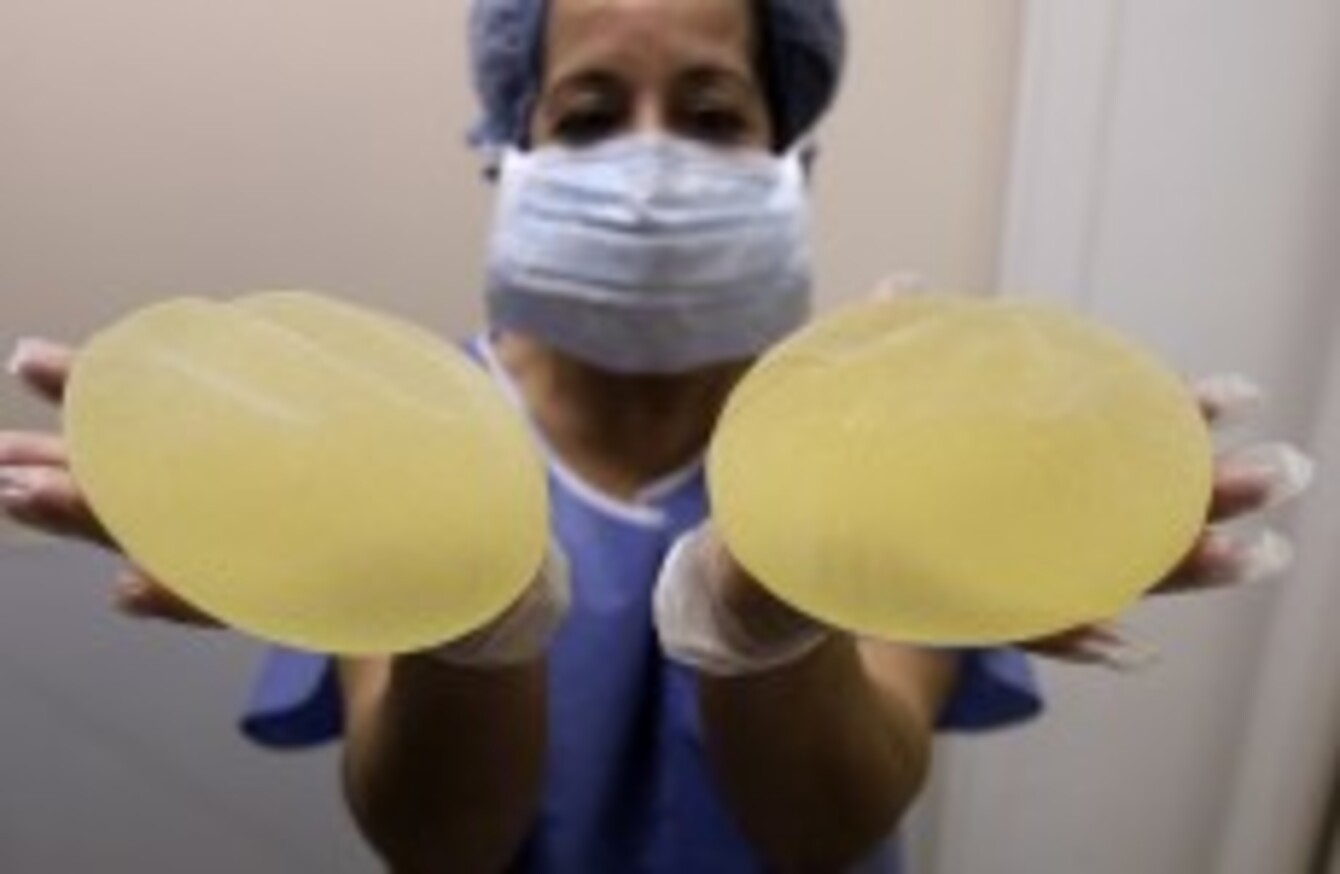 A nurse holds defective breast implants manaufactured by PIP
Image: (AP Photo/Lionel Cironneau)
A nurse holds defective breast implants manaufactured by PIP
Image: (AP Photo/Lionel Cironneau)
AN ACTION GROUP representing Irish women who received potentially defective breast implants from French company PIP are due to meet with the State's chief medical officer later this morning.
Dr Tony Holohan announced yesterday that the three clinics which used the faulty silicone implants will cover the cost of surgery to remove the implants from the more than 1,500 women affected in Ireland.
Dr Holohan told the Oireachtas Health Committee yesterday that 138 ruptures of PIP breast implants have been reported as of mid-April.
Of the three hospitals which provided the implants to women in Ireland, Dr Holohan said he has been 'concerned' about the response provided by one of the hospitals over its delay in responding to initial correspondence from the Irish Medical Board and difficulties some patients had in accessing appropriate clinical follow-up. He told the Committee that he has been in touch with the clinic to rectify this.
Dr Holohan said "significant detail" remains to be clarified on the proposed care plan for the women, and told the Committee the Department of Health is continuing to discuss the matter with the relevant service providers.
"I have received assurances from the provider that it acknowledges and accepts that it has a duty of care to the women and is fully dedicated to helping its PIP patients as much as it can," he said.
The controversy around the PIP implants arose when an inspection of the company's manufacturing plant found the implants were filled with an unauthorised industrial silicone which may have an increased risk of rupture.
Some 1,500 women in Ireland are believed to have received the defective implants made by French manufacturer PIP between 2001 and 2010.