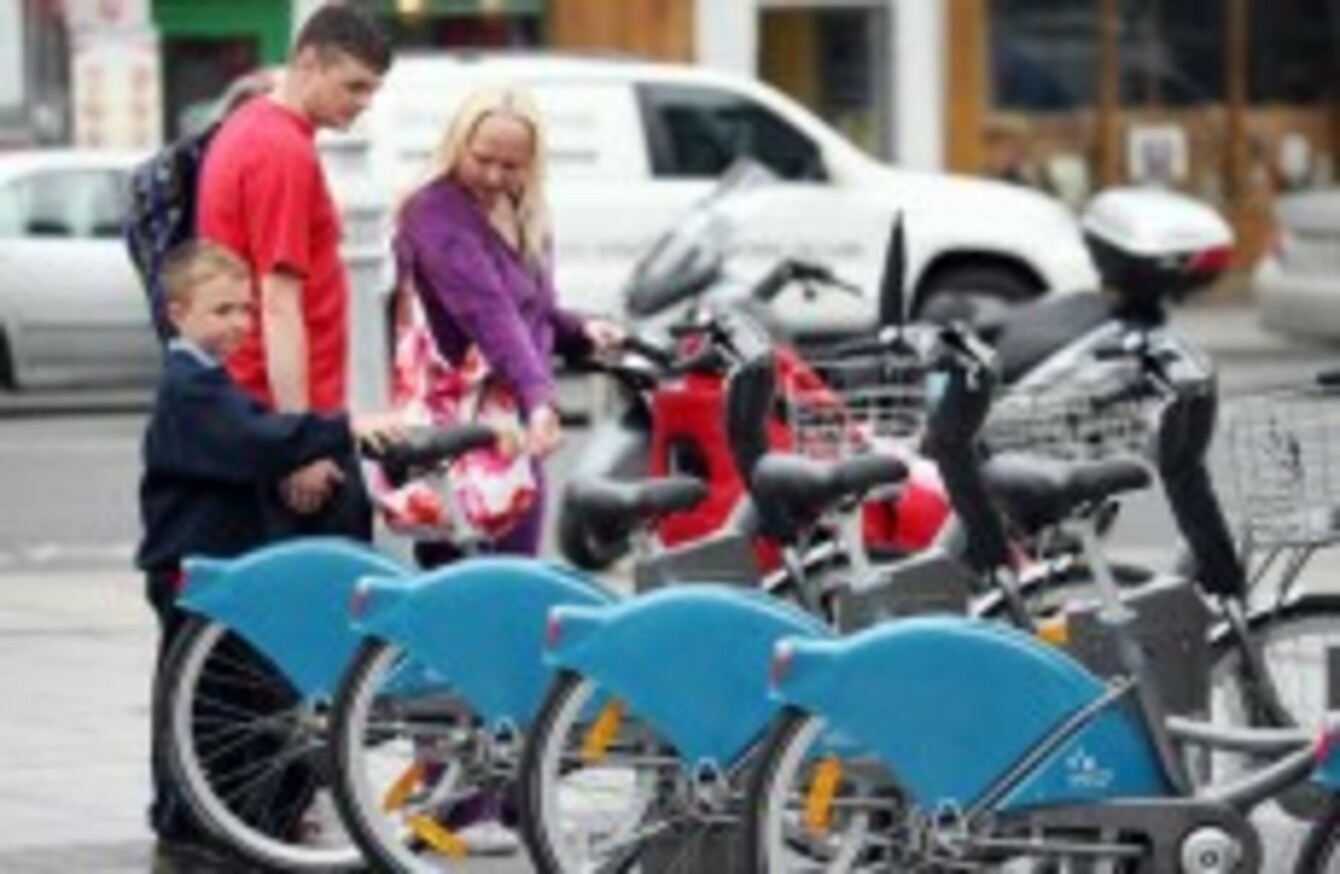 Image: James Horan/Photocall Ireland
Image: James Horan/Photocall Ireland
AFTER LOGGING MORE than 2.5 million journeys, DublinBikes turned two yesterday.
The successful scheme, which has got city dwellers riding from A to B since September 2009, now has more than 37,000 long-term members and has been hailed as one of the most successful bike share rental schemes in the world.
So, to celebrate the milestone, we've had a look at some of the impressives statistics about DublinBikes:
2,527,435 – The total number of journeys that have been taken on DublinBikes.
550 – The number of bikes that are currently in use.
44 – The amount of bike stations that are located across the city.
6,280 – The number of journeys taken on July 13 this year, the busiest day ever for the scheme.
25,000 – The number of short-term subscriptions taken by cyclists.
67 – The percentage of long-term users that are men.
95 – The percentage of Dubliners who said the scheme is the "best thing" to happen in the city in a recent survey.
13 – The time, in minutes, of the average journey on a DublinBike.
97 – The percentage of journeys which are free because they last less than 30 minutes.
9.8 - The average number of times a bike is rented in one day.