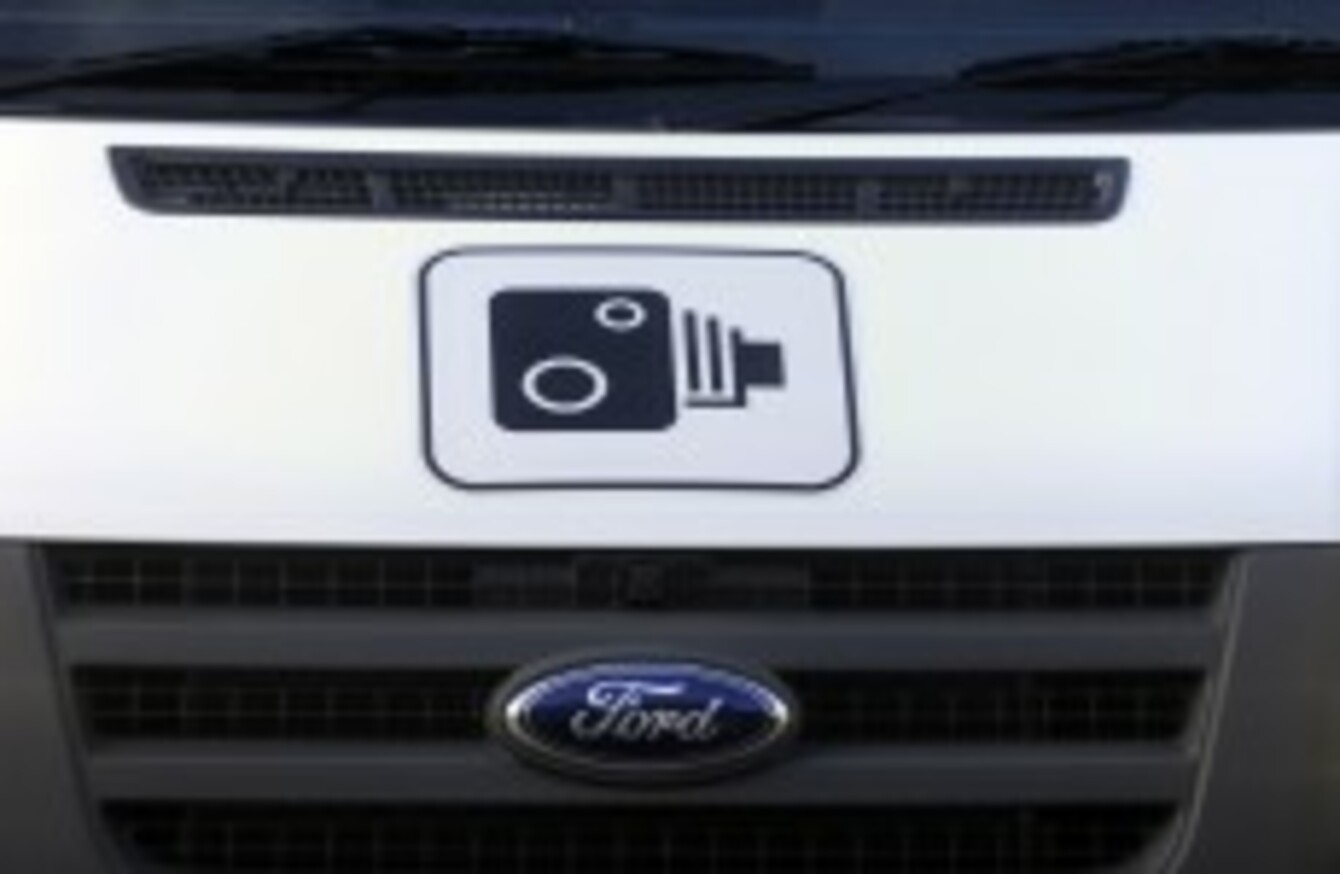 Image: Laura Hutton/Photocall Ireland
Image: Laura Hutton/Photocall Ireland
THE NUMBER OF drivers caught speeding has risen sharply since last year, with almost 100,000 motorists receiving penalty points in the first six months alone.
Figures provided by Minister for Transport Leo Varadkar show some councils penalised more drivers in the first six months of the year alone than in the whole  of 2010. It's believed the rise is due to the introduction of 'GoSafe' speed cameras – see here for a map of their locations – which were reported in April to have led to a tripling in the number of speeders caught.
The statistics were given in response to a parliamentary question from Fine Gael TD Joe McHugh. Here are some of the key numbers:
95,640 drivers penalised in the first half of this year – already almost three-quarters of the 2010 total of 131,214
3,708 drivers caught in Clare to June this year
2,817 drivers caught in Clare over the whole of 2010
19,985 drivers caught in Dublin this year
2,944 drivers caught in Leitrim, Sligo, Monaghan and Longford combined
However, the totals did not increase everywhere. In Sligo, just 856 motorists have been given penalty points so far this year, whereas 2,699 were caught out during 2010. There was a similar situation in Leitrim, which penalised 489 drivers to June against 1,127 last year.
Mr McHugh told the Irish Times he welcomed the increase in penalty points handed out. However, he raised concerns about the locations of some cameras, saying: "There has been a few at entrances of towns and villages that are causing consternation."