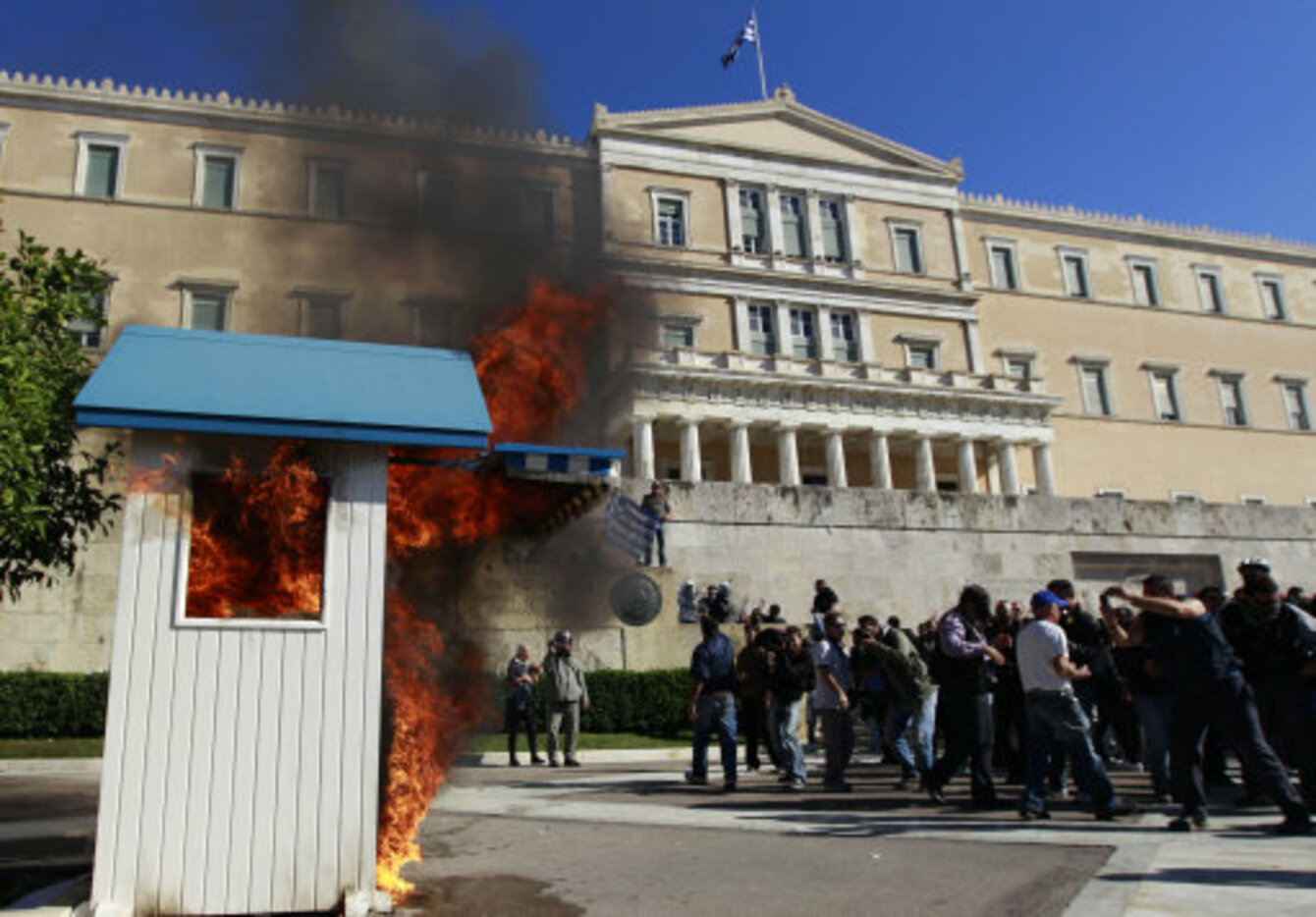 DEMONSTRATORS AND RIOT police have clashed in Athens today as protests against new austerity measures continue across Greece.
Police in full riot gear have responded to violent incidents with tear gas and stun grenades at the main square outside parliament buildings in the capital.
Today is the first day of a 48-hour general strike, which has seen Greece's public and private sectors grind to a halt. Flights have been grounded, most public services – including schools – are shut and offices and shops have remained closed.
Rubbish collectors have also stopped working over recent days, allowing waste to pile up on the streets.
At least 100,000 people have marched through Atens, protesting against higher taxes, pension and salary cuts and other austerity measures which are being demanded by the EU and IMF in exchange for rescue loans to ensure the country does not default on its debts.
Most of today's protests were peaceful but crowds outside parliament buildings clashed with police.
A presidential guard sentry post was set on fire and chunks of marble were torn off building fronts with hammers and crowbars. Bank signs and windows were also smashed by some hooded and masked protesters, while piles of rubbish were set on fire.
Some local vendors took advantage of the riots and sold swimming goggles so people could ward off tear gas.
Greece Financial Crisis

Greece Financial Crisis

Greece Financial Crisis

Greece Financial Crisis

Greece Financial Crisis

Greece Financial Crisis

Greece Financial Crisis

Greece Financial Crisis

Greece Financial Crisis

Greece Financial Crisis
-Additional reporting by AP