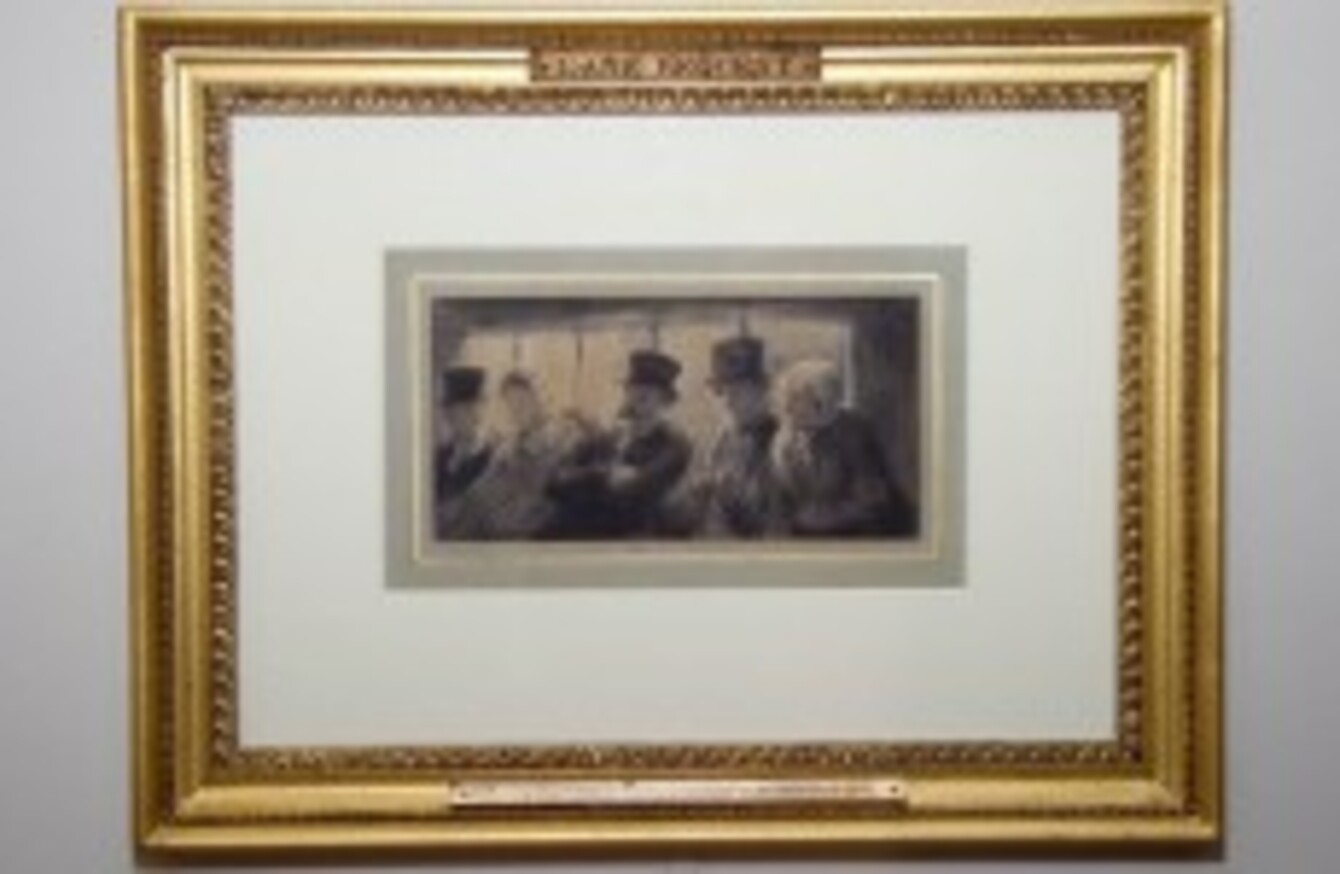 Image: Colm Mahady/Fennells
Image: Colm Mahady/Fennells
A MASTERPIECE THAT was stolen in 1992 has been recovered and returned to Dublin City Gallery.
'In the Omnibus' is a drawing in watercolour and gouache by French artist HonorÉ Daumier, dated 1808 ñ 1879.
The drawing was recovered by the Criminal Assets Bureau late last year.
It was part of the original collection presented by Hugh Lane to Dublin for the Gallery of Modern Art which first opened to the public in 1908.
Today Dublin City Gallery The Hugh Lane and the CAB said they were delighted to announce the return of 'In the Omnibus'.