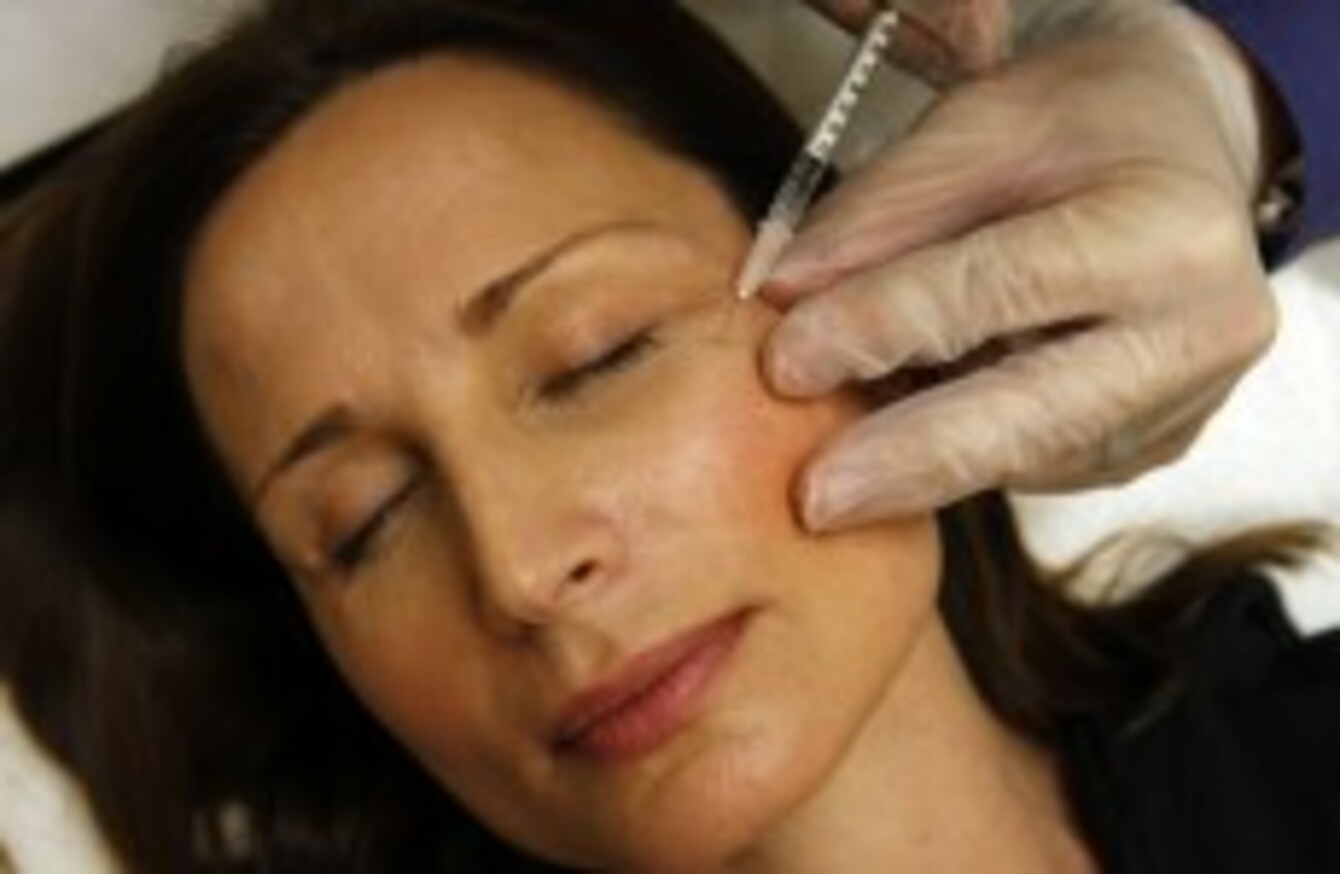 Botox: It's not just used for aesthetic purposes - it has been approved for use in treatment of chronic migraine and other medical ailments
Image: AP Photo/Jacquelyn Martin/PA Images
Botox: It's not just used for aesthetic purposes - it has been approved for use in treatment of chronic migraine and other medical ailments
Image: AP Photo/Jacquelyn Martin/PA Images
AROUND 200 JOBS are to be created over the next four years in Co Mayo – because demand for Botox is growing.
Allergan Pharmaceuticals Ireland today announced that they are investing €350m in expanding development and manufacturing at its company site in Westport, Co Mayo. This will create around 200 new jobs over four years at the unit, while 250 other "indirect jobs" should be available for the period of construction.
The managing director of Allergan Pharmaceuticals Ireland, Pat O'Donnell, said that the company was anticipating that the demand for Botox would "continue to grow, fuelled by recent approvals of the product for the treatment of neurogenic detrusor overactivity and the treatment of chronic migraine".
Planning for the expansion is beginning now and it is expected to be located on the Technology Park, beside the current Allergan site. O'Donnell said:
I would like to recognise the work of the IDA and local agencies for having the vision to develop the Technology Park and for agreeing to our acquisition of these facilities which will allow us to meet our current and future growth plans.
Allergan already employs around 900 people in Ireland and, according to the IDA, "invests an average of €25m capital expenditure per annum in Ireland".
Meanwhile, Accenture management consultancy has announced it is to create 100 new technology jobs, some of which will be open to new graduates.