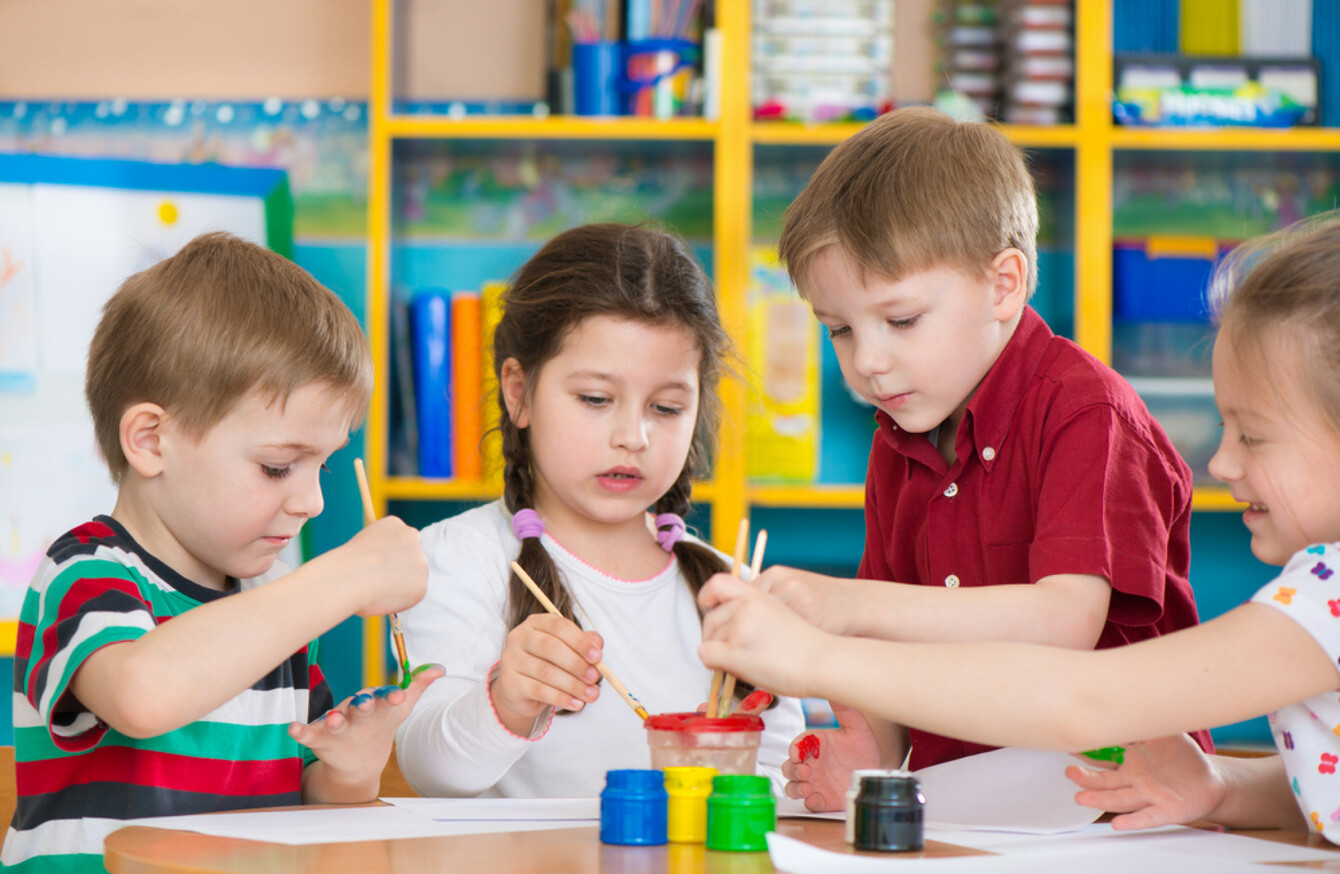 Image: spass via Shutterstock
Image: spass via Shutterstock
A NEW PROGRAMME to support children with behavioural difficulties is being introduced to all Deis schools across Ireland.
For the first time, all teachers in all Deis schools will be able to access The Incredible Years' Teacher Classroom Management programme.
Developed by Dr Carolyn Webster Stratton in the US, The Incredible Years Teacher Programme is an evidence-based programme for teachers, partnering up with parents, which aims to reduce behavioural difficulties and strengthen social and emotional competence in primary school-age children.
It emphasises positive communications, problem-solving, anger management and communication with parents.
"We look at teachers being more proactive, so they have a strategy for pretty much everything that crops up in the class and it's used fairly and distributed evenly across the students," Paul Johnston of Archways told TheJournal.ie. 
Archways is a national organisation working to promote evidence-based programmes for children. The organisation is one of those responsible for training Irish teachers in this programme.
Through six workshops, teachers are trained in:
Building positive relationships with students
Preventing problems and being a proactive teacher
Using positive attention, encouragement and praise
Motivating children through effective use of incentives
Decreasing children's inappropriate behaviours
Increasing children's prosocial skills and building social and emotional competence
Speaking of the benefits of the programme, Johnston said: "It does a couple of things. One of the main benefits is it reduces stress in the classroom. I'm talking about teacher stress and pupil stress."
By introducing the programme into a whole school, teachers will all be "speaking the same language", according to Johnston.
"If the kid misbehaves in the yard, the same thing happens in the yard that would happen in the classroom. The teachers will talk to them the same way, they'll react the same way," he said.
 Last week, I was in a school in Limerick and all the teachers had been trained in the school and it's lovely to see. You can sense it when you go into the school because there's just a calmness.
The Incredible Years programme also offers training to parents, along with children.
Johnston advised parents of children in the schools where the programme is in place to undertake the training too.
#Open journalism No news is bad news Support The Journal

Your contributions will help us continue to deliver the stories that are important to you

Support us now
"The first thing you'll notice when you train parents is how relaxed they become," he said.
If the child is hearing the same language that they hear at home… if they know what consequences, rules and structure there is in school and it's identical at home then it's a lot easier for them.
Over the past eight years, the Incredible Years programme has already been rolled out to 1,100 teachers in 150 Deis primary schools, and to 3,400 teachers in non-Deis schools.
Another programme is being launched alongside The Incredible Years Teacher Programme – the Friends Programme.
Fun Friends, Friends for Life and My Friends Youth are evidence-based anxiety prevention and resilience building programmes developed by Dr Paula Barrett in Australia.
The 10 session Friends programmes which complement the SPHE curriculum, help students aged 4 to 16/17 years to develop resilience by teaching them effective strategies to cope with the normal everyday challenges they face.
It also aims to help them to develop effective coping and problem-solving skills to manage emotional distress, including worry, stress and anxiety.