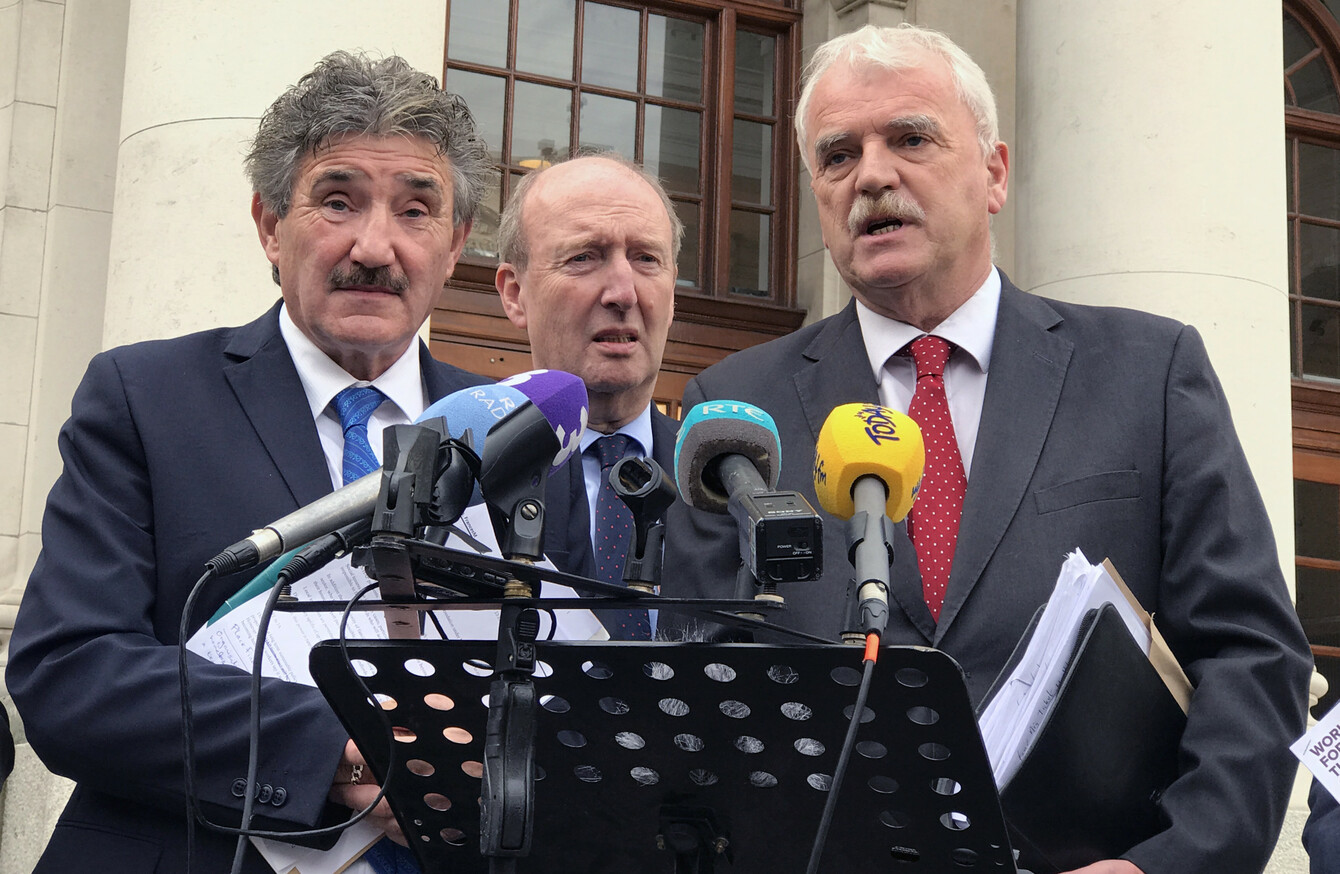 Independent Alliance members John Halligan, Shane Ross and Finian McGrath
Image: RollingNews.ie
Independent Alliance members John Halligan, Shane Ross and Finian McGrath
Image: RollingNews.ie
THE INDEPENDENT ALLIANCE will not be travelling to North Korea.
The possibility was put forward earlier this month when Minister of State John Halligan said he'd be prepared to go to the country to help peace talks.
Halligan received a briefing on the issue from the Department of Foreign Affairs (DFA) last week. He told TheJournal.ie the meeting "went well".
"The DFA offered me a briefing, they were very courteous and gave me their view. The Independent Alliance will not be travelling to North Korea," Halligan said, adding that he wants to move on from the situation.
There has been increased tensions between North Korea and the US in recent months, with leaders Kim Jong-un and Donald Trump exchanging barbs.
The United Nations has imposed sanctions on North Korea after the hermit state carried out a number of ballistic missile tests.
'Highly respected for our neutrality'
Speaking on Today with Sean O'Rourke a few weeks ago, Halligan said the "greatest threat to peace in the world is on the Korean peninsula".
We've two choices, will there be war or will there be talks, will there be peace? We are prominent, neutral politicians, and we're highly respected [around the world] for our neutrality.
"We've nothing to lose. What is there to lose by attempting to talk peace with North Korea?," Halligan said.
Responding to the comments at the time, Taoiseach Leo Varadkar said he wouldn't want anything "beastly" happening to any member of the government if they went to North Korea.
Varadkar said he didn't envisage such a visit would happen, but believed Halligan was motivated by "good intentions".