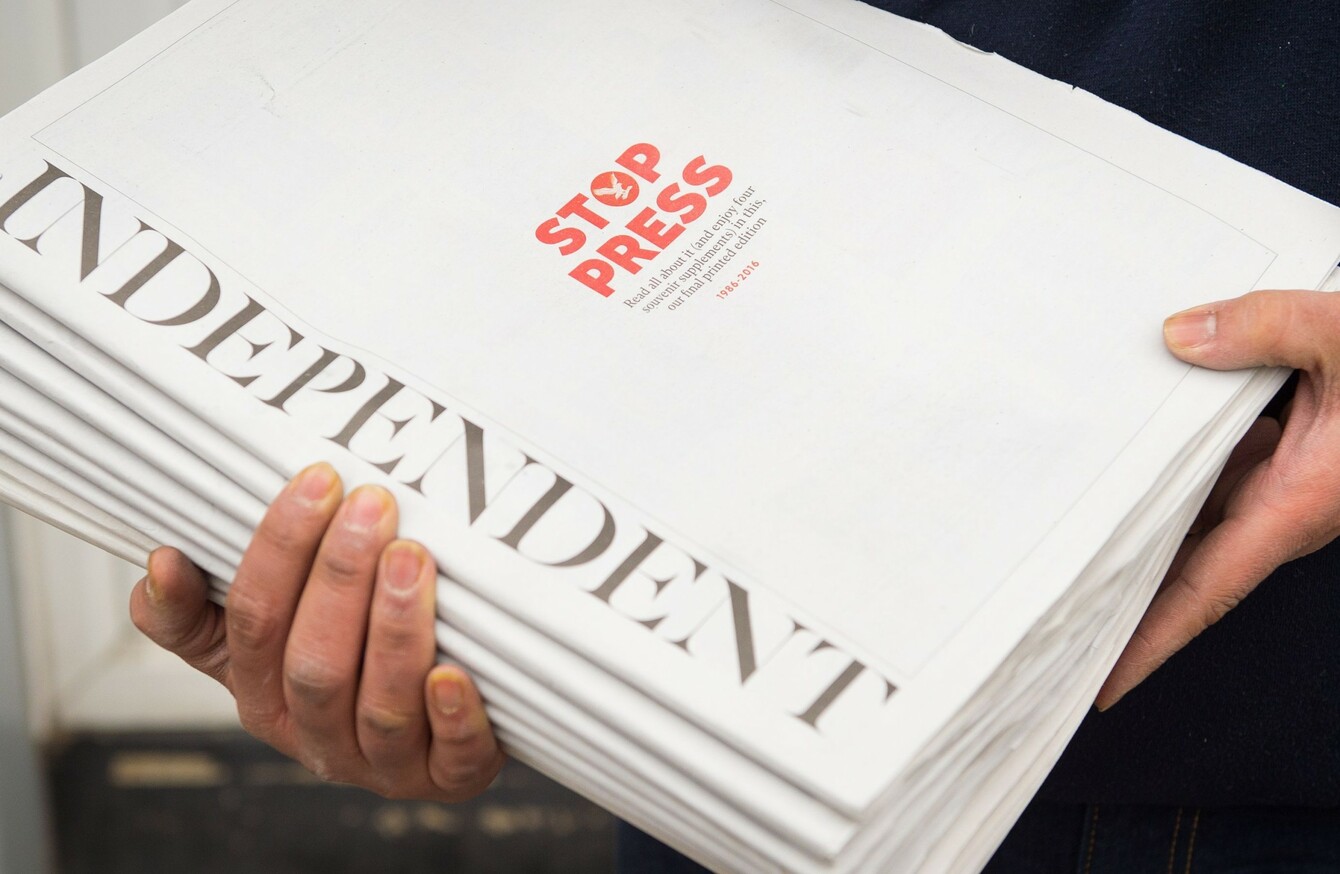 Image: Dominic Lipinski
Image: Dominic Lipinski
AFTER 30 YEARS, British newspaper The Independent will disappear from newsstands.
The paper last month announced its intention to become an online-only outlet, after circulation dropped from an all-time high of 420,000 to just 10% of that.
A wrap-around front page carries the words "Stop Press".
The newspaper will now be available online only, with its final editorial claiming history would be the judge of its "bold transition….as an example for other newspapers around the world to follow".
In its final front-page exclusive, the "Indie" reported that British-based dissident Mohammed al-Massari was being pursued through the courts over a plot ordered by former Libyan leader Moamer Kadhafi to assassinate Saudi king Abdullah.
The paper carries an interview with Alistair Campbell, Tony Blair's former spin doctor, who had a running battle with the paper over their opposition to the 2003 invasion of Iraq.
"I think it's really sad.
What concerns me is that the Independent is going, and there are job cuts at the Guardian, but the wretched Daily Mail is rampant.
The Independent was set up by three former journalists in 1986 and became known for its eye-catching, campaigning front pages and emphasis on photos.
In an editorial, The Guardian paid tribute to a "really rather wonderful newspaper" that had suffered from dramatic changes to the advertising market, notably the shift in revenues to sites such as Facebook.
"Great newspapers which have survived for centuries find their business models challenged as never before. So no one will celebrate the end of the Independent in print," it said.
The paper is the first British daily to close since 1995, when Today folded.
The Independent's Russian-born British owner, Evgeny Lebedev, who announced the closure of the print edition last month, wrote that journalism had "changed beyond recognition" and the newspaper "must change too".
With AFP reporting.