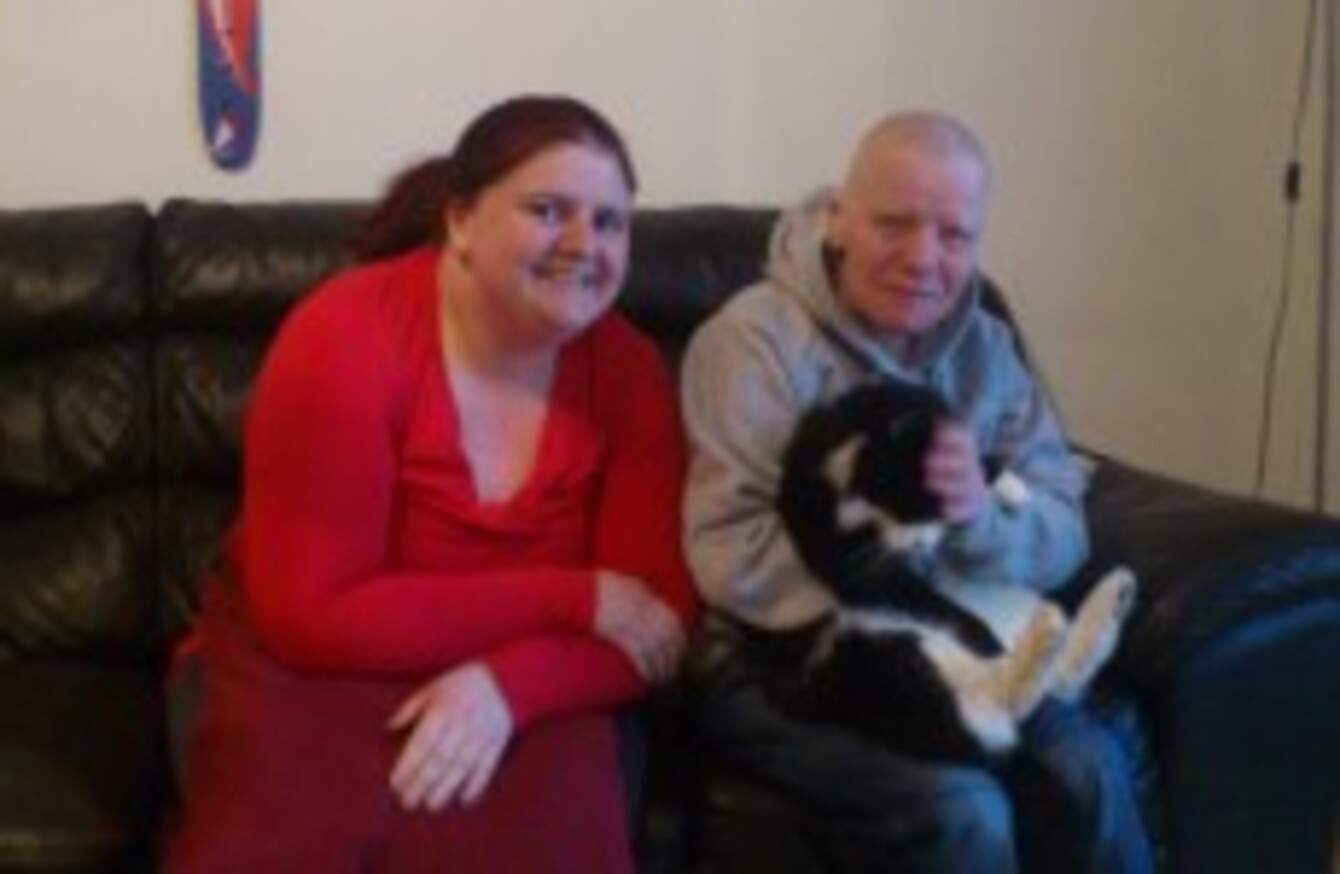 Tara O'Dea (on left), Carmel McAnaspie, and 'Lenny' the cat have been in independent living since last October.
Tara O'Dea (on left), Carmel McAnaspie, and 'Lenny' the cat have been in independent living since last October.
FOR MOST PEOPLE, the biggest barrier to independent living is their age and their bank balance.
For those who live with a disability, the obstacles can be far greater. This is starting to change, however, as Carmel McAnaspie, 42, and Tara O'Dea, 31, can testify to.
Having lived in a residential home with Sunbeam House Services for years, the two women have achieved what they, and the staff themselves, would have once thought impossible.
The charity organisation, like many others throughout Ireland, provides supports to people with intellectual disabilities. While the overall goal has remained the same – to provide a helping hand to those who may struggle to help themselves – the way in which this is being achieved is starting to change.
"Our service is moving to a human rights based model," said community volunteer coordinator Eoin Buckley. While living in a residential (or group) home was once viewed as the best that could be achieved, independent living is the new goal.
Another reason for the change seems to be the driver of all things in modern day Ireland – money. "Whereas in the past people [with disabilities] were block funded by the HSE, now and in the future, people will receive individualised funding as per their needs," Buckley said.
Depending on the individual, independent living can required less funding. A changing world, and with it, a changing mindset, are changing lives.
Community supports
Sinead Gorman, who works as a community support person, explains how she was able to help Carmel and Tara to take the plunge.
"How quickly it moves depends on the individual, the staff, and the red tape," Gorman explained.
While the red tape would remain largely outside of Carmel and Tara's control, they had all the motivation required to make things happen from their end.
"They wanted their own freedom," Gorman said. The desire to live independently wouldn't be enough, however.
The extra responsibilities and skills that independent living required would have to be taught. "We had to develop their cooking skills and teach them how to manage their money," she said.
Overcoming the "red tape" was the last piece of the puzzle. Two months after being placed on the local housing list, an apartment became available (Carmel and Tara decided to live together). The next step was to apply for rent allowance.
For Carmel, the move to independent living was the achievement of a lifetime's ambition. Having started out living in an institution, the move to a residential property felt like the best that could be achieved.
Until recently, it was.
"It was the first time in her life that she [Carmel] had a say in where she lived," Gorman said.
Still living close to Sunbeam, their individualised health and safety plans mean that there's always a member of staff available to them at a phonecall's notice.
Staff also continue to help out with things like shopping and cooking.
'This is my own place'
"I love the peace and quiet," Tara said. "It's great to have visitors and say that this is my own place," adding that her parents are "happy and delighted" for her.
For Carmel, the peace and quiet has also been a major plus point. The move has impacted more than just her, however. "My cat Lenny is much happier here because there are less people coming in and out," she said.
"It was a very scary thing for them to do, but with the skills they developed and with the staff support, they are thriving," Gorman said.