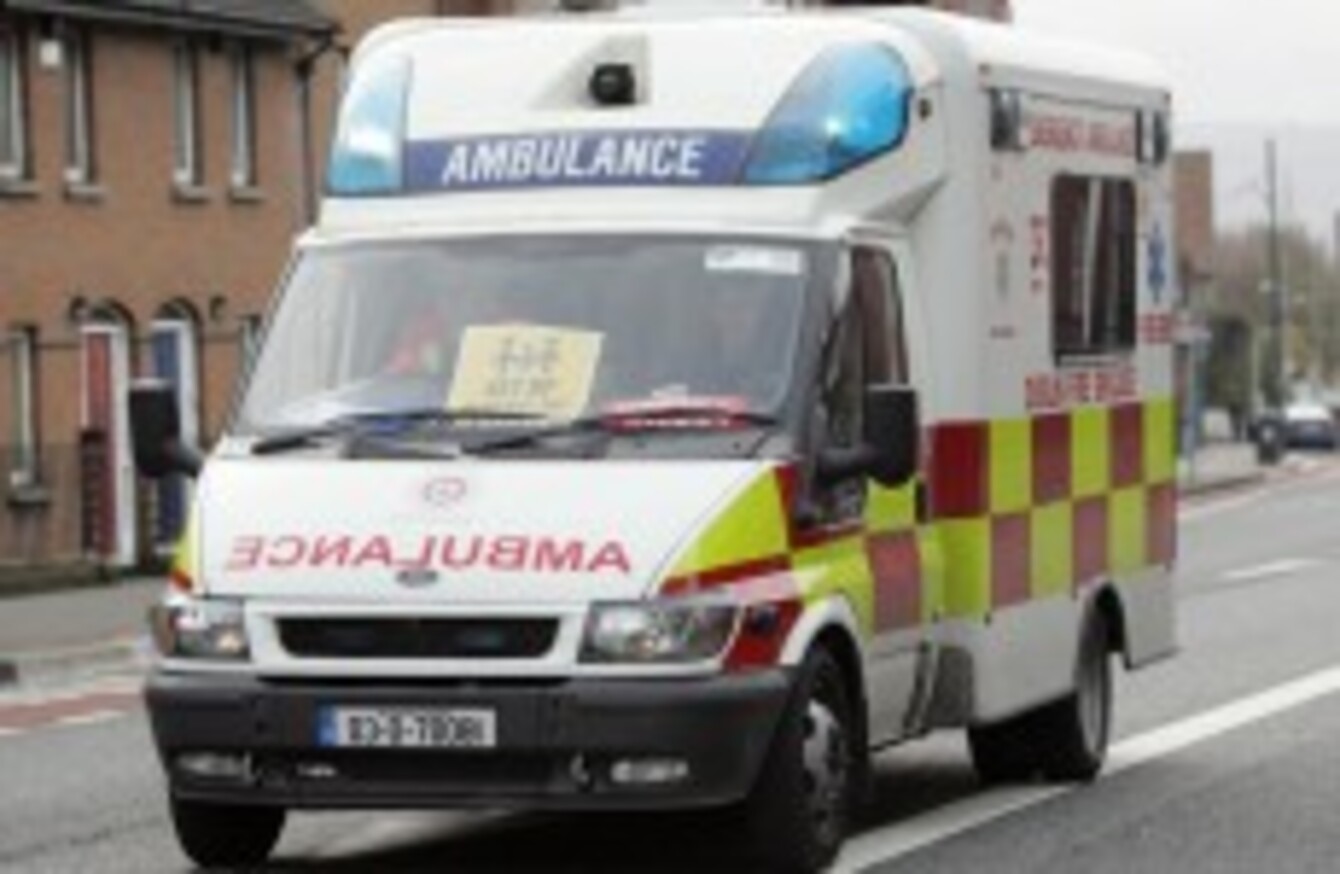 File
Image: Leon Farrell/Photocall Ireland
File
Image: Leon Farrell/Photocall Ireland
CONCERNS HAVE BEEN raised over leaked information that details a plan to remove Dublin's ambulance service from Dublin Fire Brigade (DFB) by 2015.
It emerged yesterday that the plan, which was seen by the Irish Times, was drawn up before the announcement last month that the HSE and Dublin City Council was to review the capital's ambulance service.
Review
Now SIPTU members in DFB have said they are "extremely concerned" at the proposal and the union has called for a fully independent review of the service.
SIPTU Organiser, Brendan O'Brien, said that the emergence of this document raises concerns that the outcome of the review "has already been decided".
It strongly indicates that this review is merely to provide a fig leaf to the HSE and Dublin City Council in their apparent plans to remove this service from Dublin Fire Brigade.
He said that SIPTU members are also concerned that there has only been one additional ambulance provided to the DFB ambulance fleet over the last 20 years, despite the increase in population.
DFB SIPTU representative, Glen Ellis, said that DFB has been able to provide a level of service which is above the national average and compares favourably to best international standards, despite the holding up of ambulances at hospital accident and emergency units.
This is achieved by the internationally recognised fire based Emergency Medical Service which is provided by DFB. DFB receives 7 per cent of the total National Ambulance Service budget despite having to respond to 40 per cent of all ambulance calls nationally. This is done through the provision of 12 DFB ambulances, supported by the Dublin Fire Service.
The union wants the management of the HSE to concentrate on "providing the necessary resources for our colleagues in the National Ambulance Service" prior to placing a focus on the DFB.