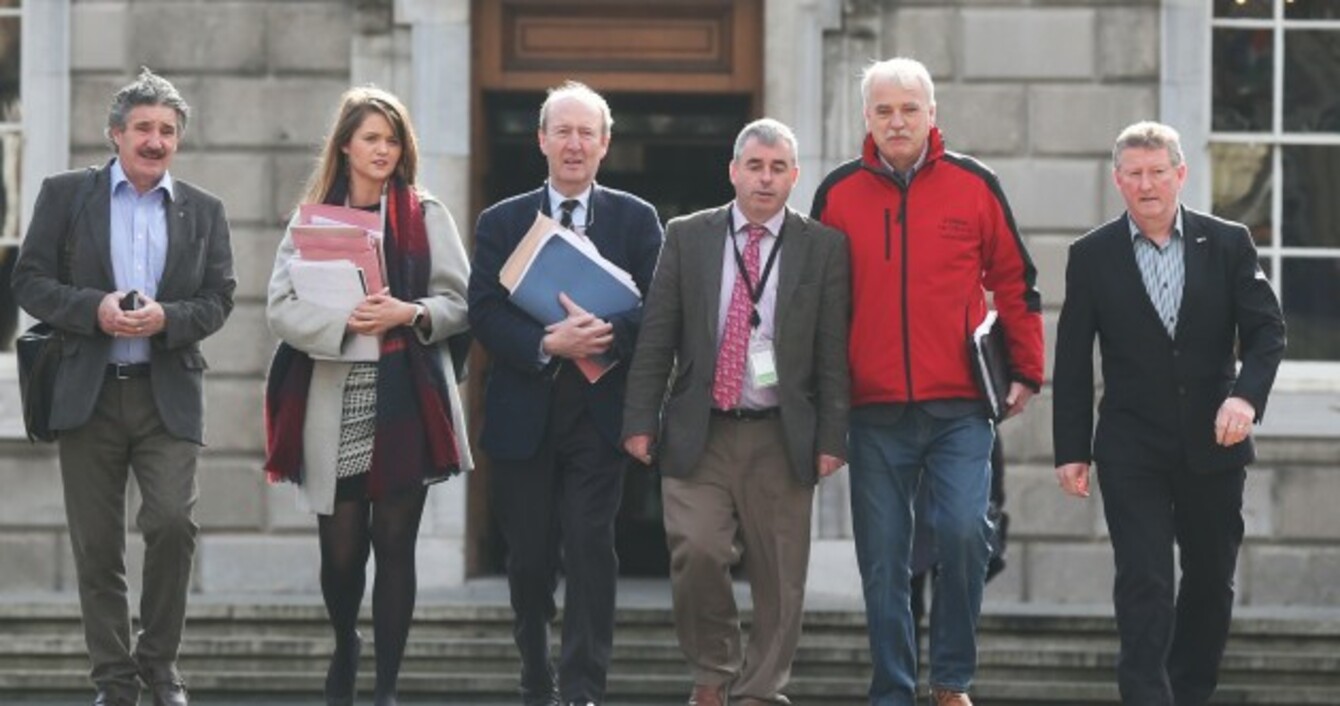 Independent Alliance TDs outside Leinster House.
Image: RollingNews.ie
Independent Alliance TDs outside Leinster House.
Image: RollingNews.ie
INDEPENDENT TDS ARE cautious, but ready to enter talks with Fine Gael to discuss supporting the minority government, following a deal with Fianna Fáil yesterday.
Members of the Independent Alliance are scheduled to meet with party leaders on Monday morning, but there has already been some contact between TDs by phone and email this weekend.
These TDs are now in a strong bargaining position and will be bringing their 132 page policy document back to the table with them. Waterford independent John Halligan told TheJournal.ie that there are a number of red-line issues for members of his political grouping.
For him in particular, it is the HSE's refusal to upgrade University Hospital Waterford to include a cardiovascular service.
"If I have a heart attack now, I have to go to Cork or to Dublin," he explained. This is something Fine Gael is willing to discuss and it will bring him to the negotiating table on Monday.
Promises
However, he said he will only agree a deal if be believes the document drawn up by the two parties can be implemented.
"If I believe we can't, I'm not going in, I won't make promises to people we can't keep. There was enough of that done in the last few years."
He said that while it might seem like independents are holding a lot of the cards now, they are actually in a difficult position.
"We'll be blamed if we don't form a government and we'll be blamed if it doesn't work out. We have to be sure."
Democracy
His independent colleague Kevin 'Boxer' Moran paid credit to Fine Gael and Fianna Fáil, describing it as "a great sign of democracy" that the political sphere had changed so much as a result of the election.
"For them to do a deal together for the first time in the history of the state – it's a marvellous bit of work done by the two parties and I think people are not recognising it."
"It can last. If we don't want it to last it won't, so we have to work together".
However he said there are a number of issues he and his colleagues would have to be satisfied on, including agriculture, broadband, health, flooding and general infrastructure.
"If you look at our group of people, we come from different parts of the country but the one thing we have in common is we want change."