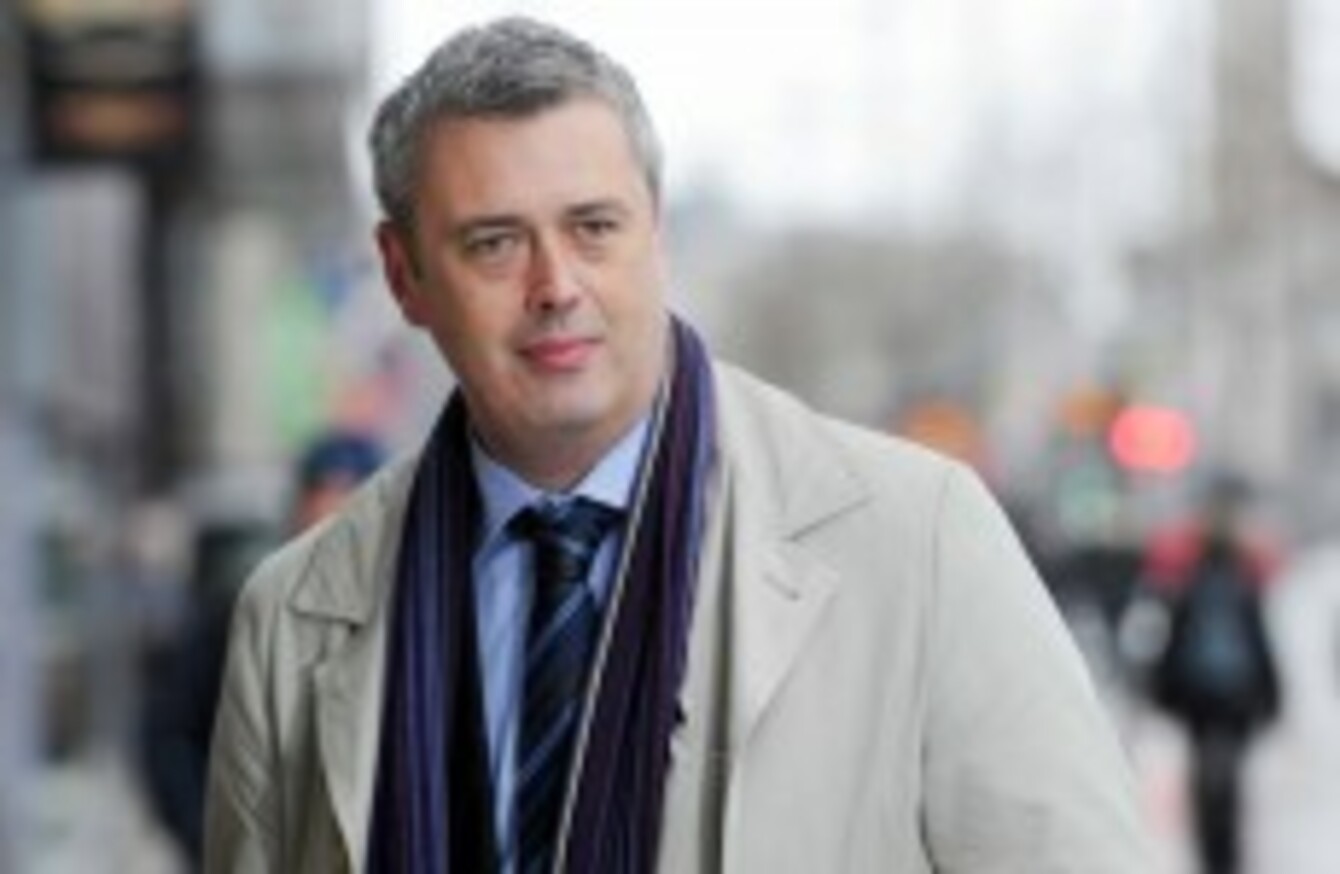 PLANS BY THE Minister for Public Expenditure and Reform to cut the allowances of Independent TDs and Senators have been sharply criticised.
Minister Brendan Howlin published a report on Monday that proposes to cut the allowance, which cost the taxpayer €7.5 million in 2011. Under the system, Independent TDs drew down an average of nearly €40,000, while Senators received €23,000.
The reforms will see Howlin introduce an auditing process to the unvouched scheme that will add new provisions to how money can be spent.
However a number of independent TDs have told TheJournal.ie that they are being unfairly targeted and that any cuts to allowances should be made across the board. Dublin North-Central TD Finian McGrath says that he would support a number of cuts to allowances, as long as political parties took the same cuts.
"I've always said that I am in favour of reforms, as long as it goes across the board.
There is a perception that only independent TDs receive funding, but political parties get much more public money than we.
"If he (Howlin) is going to make any cuts, he has to look at his own party first."
McGrath said that he, and other TDs, could get by with less expenses, but that his allowance allowed him to create jobs.
"I employ people and carry out research with my allowances, but we could definitely take a 50 per cent cut in certain expenses.
"We cannot ask people to take hits and not take hits ourselves. Independent TDs are very supportive of reform and change, but it has to be across the board."
'It is unfair.'
Former Labour Party TD Colm Keaveney says that the system is weighted in favour of political parties and against people who, like himself, leave a parliamentary party.
"It is unfair that a large number of emerging independent TDs don't get any allowances paid to them after leaving the party.
The system is just wrong. The Labour Party benefits from €250,000 in allowances that are paid in respect of TDs who have left the party.
Keaveney added that there is 'no difference' in his function and that of a party TD.
"I have the same constitutional obligation and responsibilities as any other TD. There is an inequity there that supports political parties."
Maureen O'Sullivan, the Dublin Central TD, said she had no difficulty removing all public funding from politics, as long as there was a 'quid pro quo' agreement between parties and independents.
"It is designed to level the playing field, but it doesn't do that. What we get is comparatively insignificant.
"I would be happy to see all public funding of TDs and parties abolished. I know people say that this would leave parties open to corruption, but I think they spend too much on elections anyway."
Kildare TD Catherine Murphy says that she uses the allowance to employ someone and 'has no problem' with vouching her expenses.
A spokesperson for the Labour Party said that the system 'works both ways'.
"We receive funding immediately after the General Election based on the number of Oireachtas members we have. Before the last General Election, Ivana Bacik joined the party and we received no extra funding, so it works both ways."