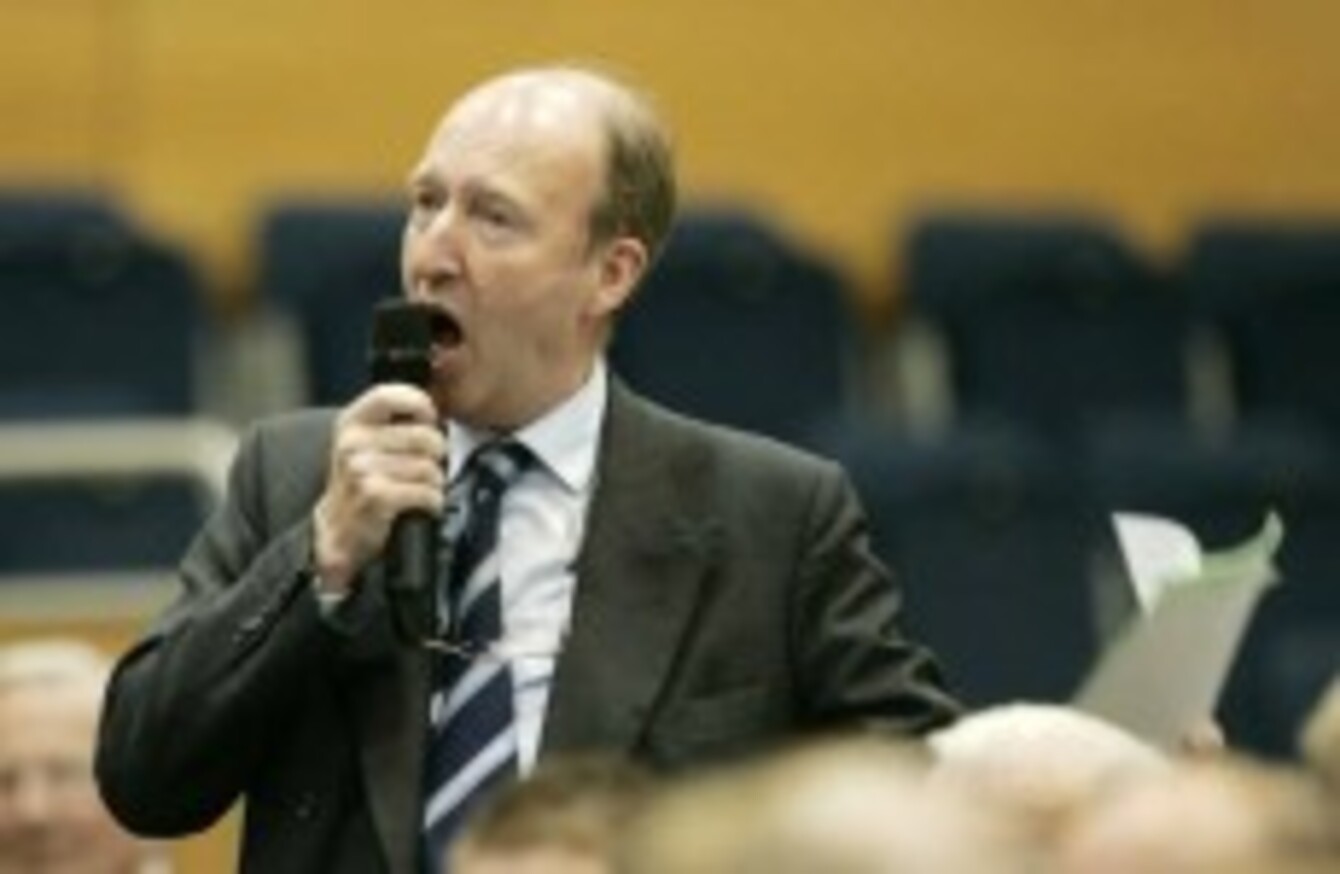 Image: Eamonn Farrell via Photocall Ireland
Image: Eamonn Farrell via Photocall Ireland
Updated 17:48. 
A GROUP OF Independents attended a meeting in Tullamore today to consider forming an alliance ahead of the next general election.
Independent TDs Shane Ross, Finian McGrath, Michael Fitzmaurice, Tom Fleming and John Halligan invited over 50 Independent councillors to the meeting.
The group agreed on a set on principles ahead of the next election. They include ruling out privatisation of banks without reform, the abolition of the party whip, stripping politicians of the power to make political appointments, protecting the vulnerable and the revival of rural Ireland.
Speaking on Saturday with Claire Byrne on RTÉ Radio 1, Michael Fitzmaurice said turnout was strong with up to 65 people in attendance.
"We're trying to bring people into a room who are from different parts of the country who  are Independents, basically to try to put a format together so Independents can work constructively together for the next election.
This is a meeting of people coming together and it's the first step. We have a lot of steps to take to get to the top of the stairs.
"This is a new idea, a new way of doing politics and lets give it a chance.
"Over the coming months we'll be working to do something constructive in Irish politics.
Fitzmaurice said, "I think we should have something together inside a year."
Name confusion 
The group have not yet decided on a name and it was noted that branding from Independents Network was used at today's meeting.
Independent TD Catherine Murphy tweeted to say that she was surprised to see the backdrops being used.
Independents' Network is an alliance of Independent left-leaning TDs including Finian McGrath and John Halligan. It saw nineteen of its 36 members elected at the last local and European elections.
Originally posted 14:30.