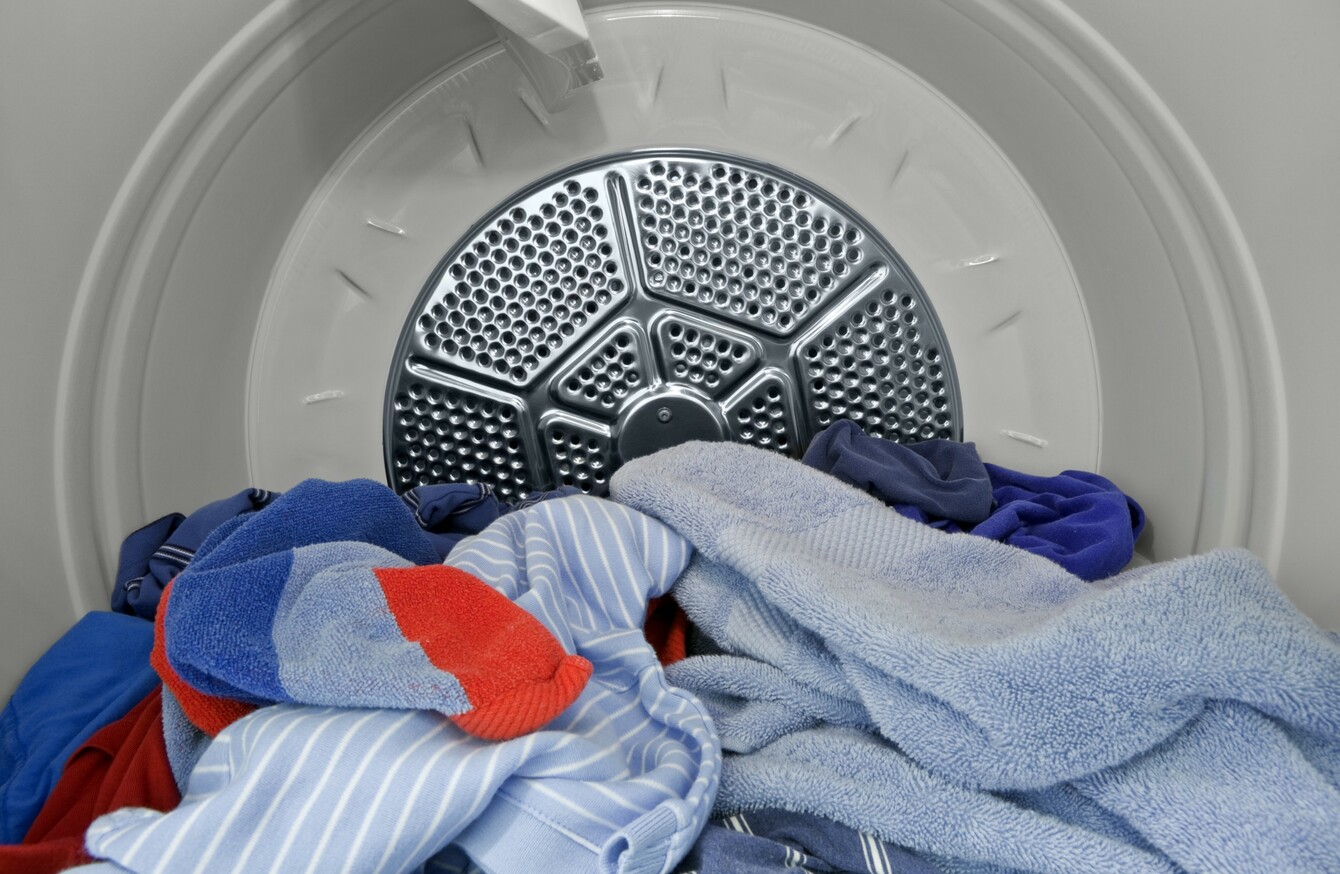 Image: Shutterstock/trekandshoot
Image: Shutterstock/trekandshoot
ONE OF BRITAIN's largest tumble dryer companies has apologised to Irish customers left waiting over three months for their machines to be repaired.
A number of Indesit, Hotpoint and Creda tumble dryer owners were advised in November that their appliances could pose a fire hazard.
The warning applied to two types of tumble dryers manufactured by Indesit, sold under the three brand names in Ireland, the UK and other countries between April 2004 and September 2015.
A safety notice issued by Indesit, which was acquired by Whirlpool last year, said that excess fluff in large air-vented and condenser dryers could come into contact with the heating element and cause a fire.
The company had asked affected customers to sign up for a free visit from an engineer.
They were told they could continue to use the products but not while unattended.
An automated email sent by Indesit to applicants who had registered for the repair in November said they would be contacted within five weeks.
But some tumble dryer owners here in Ireland told TheJournal.ie that they waited over three months for their appliances to be modified. 
One woman, Sonia McCormack, said she rang Indesit's UK-based helpline in February after being assured in November that the company would send her a further update within five weeks.
McCormack said she spoke to three different customer service representatives but that none were able to assist her as her Eircode could not be inputted into their system.
She said she was eventually visited by an engineer yesterday after sending several follow-up messages to the company on social media.
Another affected customer, Sarah Crowther de la Vega, had a similar experience: she said she received no further contact from the company, other than an automated email, after registering for a repair in November.
De la Vega told TheJournal.ie that she queried the matter with Indesit's customer service in the UK but that she was "bounced from one telephone line to another" and then told the company was unable to access her details as her postcode could not be entered into their database.
"Someone said they'd send a form to their Dublin office and that I'd be contacted within 48 hours," she said.
That never happened, according to de la Vega. She said she then contacted the company on Twitter and Facebook but received no further updates.
"People are now stuck with expensive machines that can only be used if you want to gamble burning your house down," she said.
It's a total disgrace.
Response times
Other customers, who asked not to be named, experienced more minor delays.
One said her repair was confirmed eight weeks after signing up for the visit, despite being told she would hear back from the company no fewer than five weeks after registration.
Whirlpool said in a statement that it does not require a postcode when registering customers for a free modification.
The company said: "For the modification programme, we are working on a first registered, first served basis.
This means that the earlier you register, the shorter you have to wait for a modification.
Currently, if a consumer registers today, we will be in contact, on average, within 10 weeks to provide an estimated date for an engineer visit.
"Given the large number of dryers affected, we have experienced some delays in replying and we apologise for this inconvenience."
The company said it was working to address the situation and improve response times by recruiting additional call centre staff and engineers.