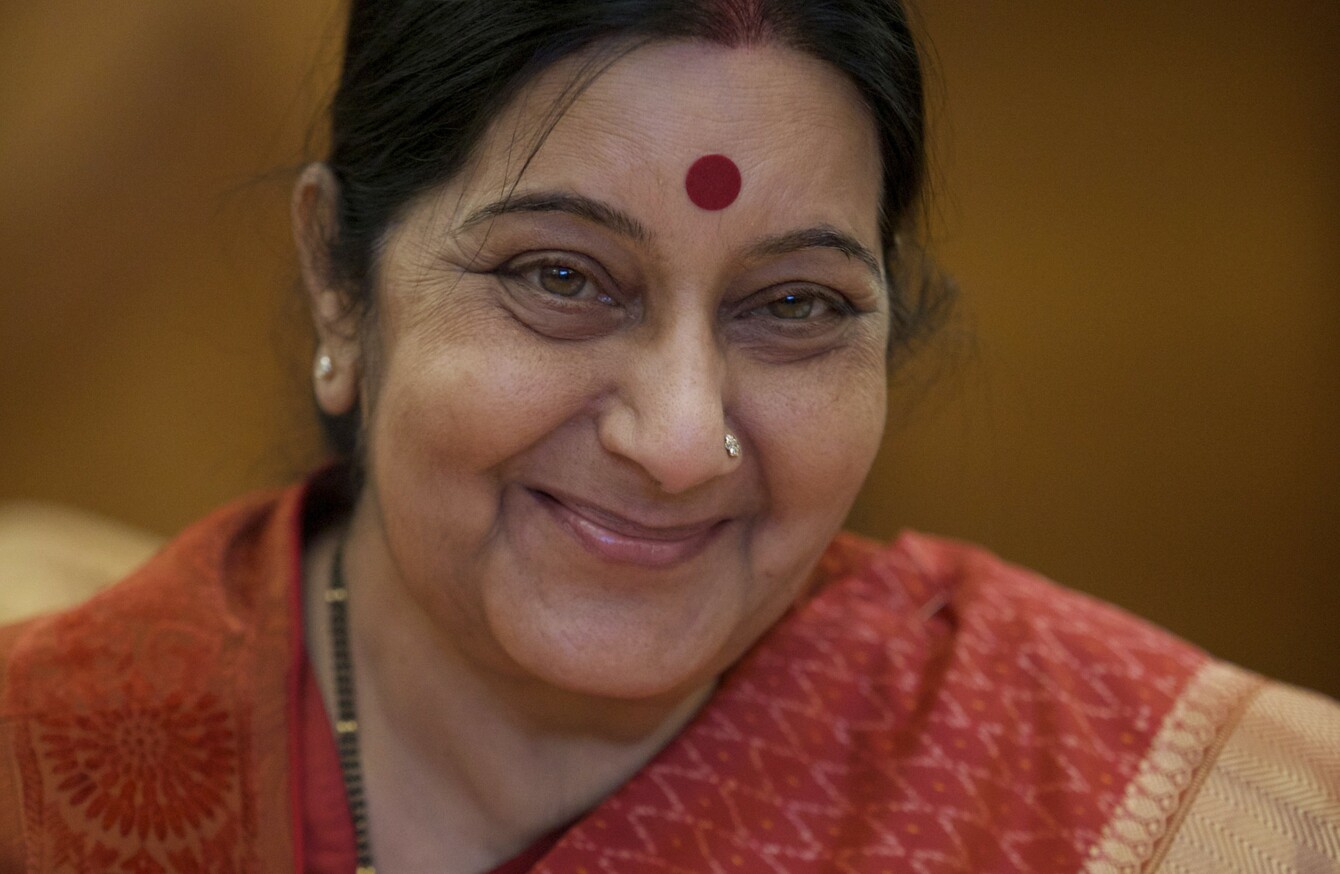 Image: Ivan Sekretarev/PA
Image: Ivan Sekretarev/PA
DOZENS OF PEOPLE in India have been calling the hospital treating their foreign minister for kidney failure, offering to donate their own organs to save her.
On Wednesday, Sushma Swaraj said she was being treated for kidney failure and undergoing tests for a possible transplant.
Swaraj is one of India's best-known female politicians and a veteran leader of the ruling Bharatiya Janata Party (BJP). She tweeted that she was undergoing dialysis at a private hospital in New Delhi.
The Press Trust of India news agency said Swaraj, who suffers from chronic diabetes, had been admitted to AIIMS hospital on 1 November.
Now, Indian Express reports the hospital received more than 40 calls in one night from concerned members of the public offering to donate their kidneys to the minister.
Swaraj has expressed her "deep sense of gratitude" to the people who offered to help, describing them on Twitter as "friends".
Millions of Indians suffer from kidney disease, mostly because of high rates of diabetes.
But the country has low rates of organ donation and a chronic shortage of organs available for transplant has fuelled a black market.
- © AFP 2016 with reporting by Michelle Hennessy.