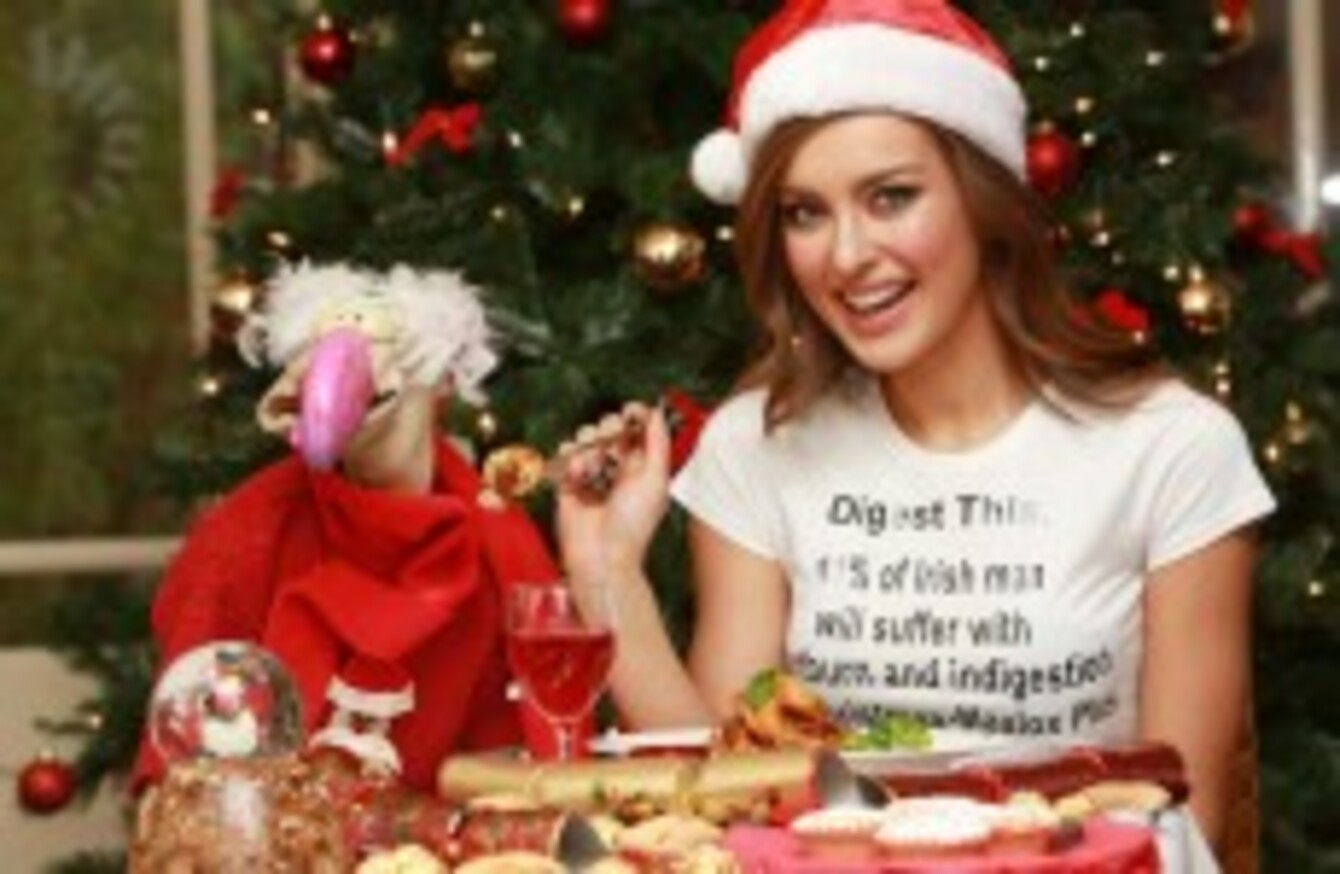 Image: Maalox
Image: Maalox
THE AVERAGE MAN will consume 6,000 calories on Christmas day alone – so luckily Dustin the Turkey is on hand to warn people about the dangers of scoffing too much festive grub.
A survey commissioned by Maalox found that 88 per cent of men will overindulge in the traditional Christmas lunch of fatty food, as well as drink, mince pies, nibbles and boxes of biscuits and sweets.
It's perhaps no surprise then to hear that 41 per cent of men say they expect to suffer the discomfort and misery of heartburn and indigestion this Christmas, particularly men over the age of 35. Almost one in two men over 35 say they have experienced heartburn or indigestion over the Christmas period.
General Practitioner, Dr Micheal O'Tighearnaigh said:
Christmas is supposedly a time to be merry, but it can be hard to feel any goodwill if you are feeling bloated, have trapped wind, indigestion or heartburn. Many men look on Christmas as the time of year when they can, literally, throw caution to the wind and go on a wild eating and drinking binge.
His advice?
Chew your food thoroughly and eat slowly. This is the first stage of the body's digestive process.
Try not to eat and talk at the same time. You can swallow air which may add to bloating and trapped wind.
Try to avoid drinking too much while eating as this dilutes the stomach acid and impairs digestion.
Do not slump in front of the TV immediately after eating a heavy Christmas meal as a cramped digestive system works less efficiently.