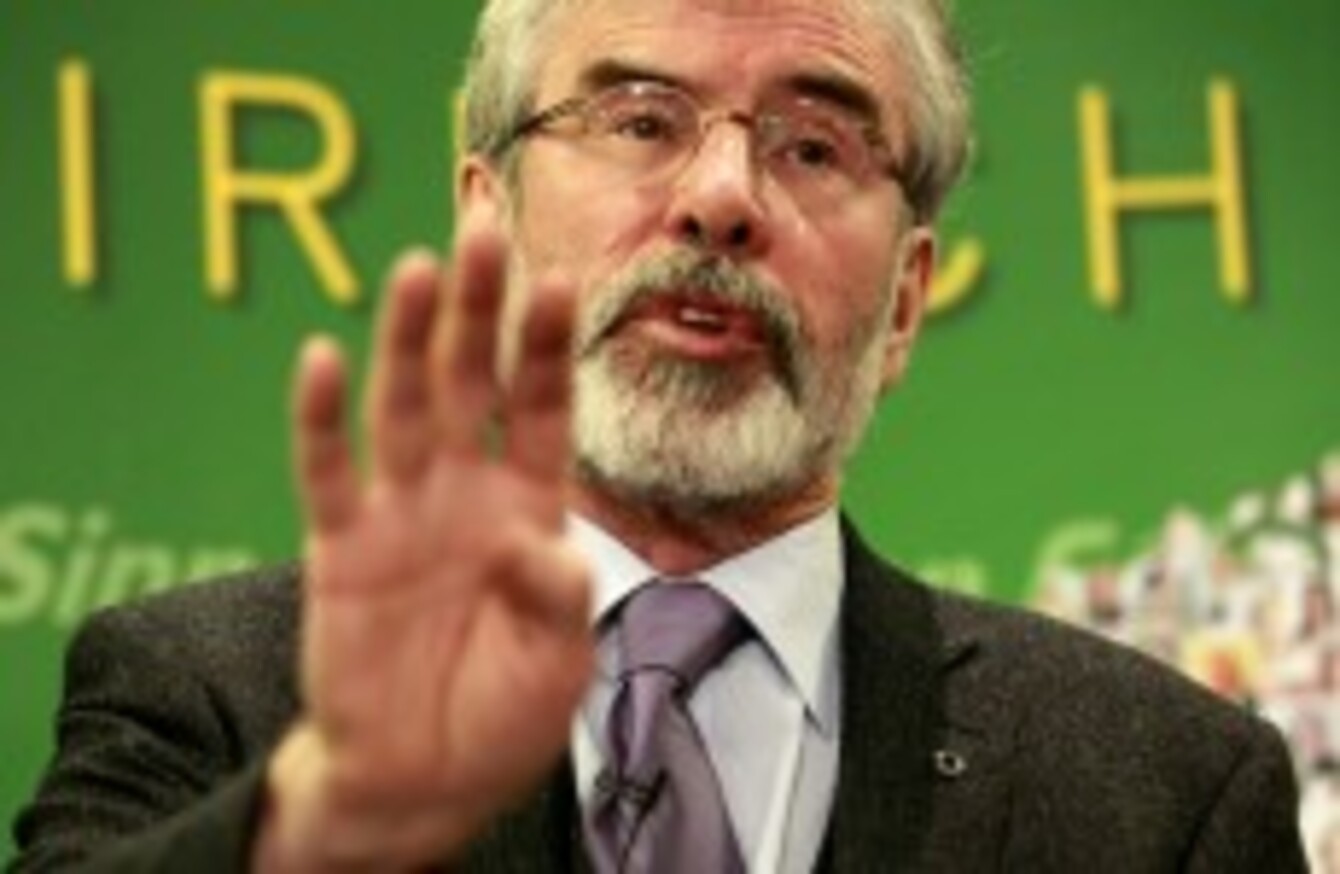 Image: AP/Press Association Images
Image: AP/Press Association Images
THE SUNDAY INDEPENDENT has published a statement in today's edition acknowledging it breached a guideline from the Press Ombudsman earlier this year.
Back in October, the paper published a decision by the Press Ombudsman, backed up by the Press Council, upholding a complaint by Gerry Adams that statements in an article earlier this year were in breach of 'Truth and Accuracy' and 'Respect for Rights' principles.
That related to a story which ran in May under the headline "Adams tries to gag Independent".
The Ombudsman upheld the complaint by the Sinn Féín leader as, it said, a letter sent by his solicitors could not reasonably have been interpreted as trying to 'gag' the paper or attempting to silence its reporting.
Following the publication of the October decision, Adams again claimed that the paper had breached a guideline from the press watchdog, as the statement had appeared on page 17. The May article had been on the front page.
During conciliation between the three parties (the paper, Adams' solicitors and the Press Ombudsman's Office) the Indo accepted that it had been in breach of a guideline which said the October statement should have appeared on one of its first four editorial pages.
The paper offered to publish a statement acknowledging its unintended error, but the wording wasn't acceptable to Adams. The Press Ombudsman upheld the complaint, and today's statement appears on page 2 of the paper.
Adams, in a press release, said the decision by the Ombudsman was "a significant and positive development which can only be good for fairness and objectivity in political coverage".
It is, of course, only the latest development in a long-running dispute between the newspaper group and the TD.
Remarks at a fundraiser by Adams — about Michael Collins holding the editor of the Independent at gunpoint — were met with widespread criticism back in November.
Justice Minister Frances Fitzgerald said the comment was "abhorrent", while the World Association of Newspapers and News Publishers called upon him to withdraw it.