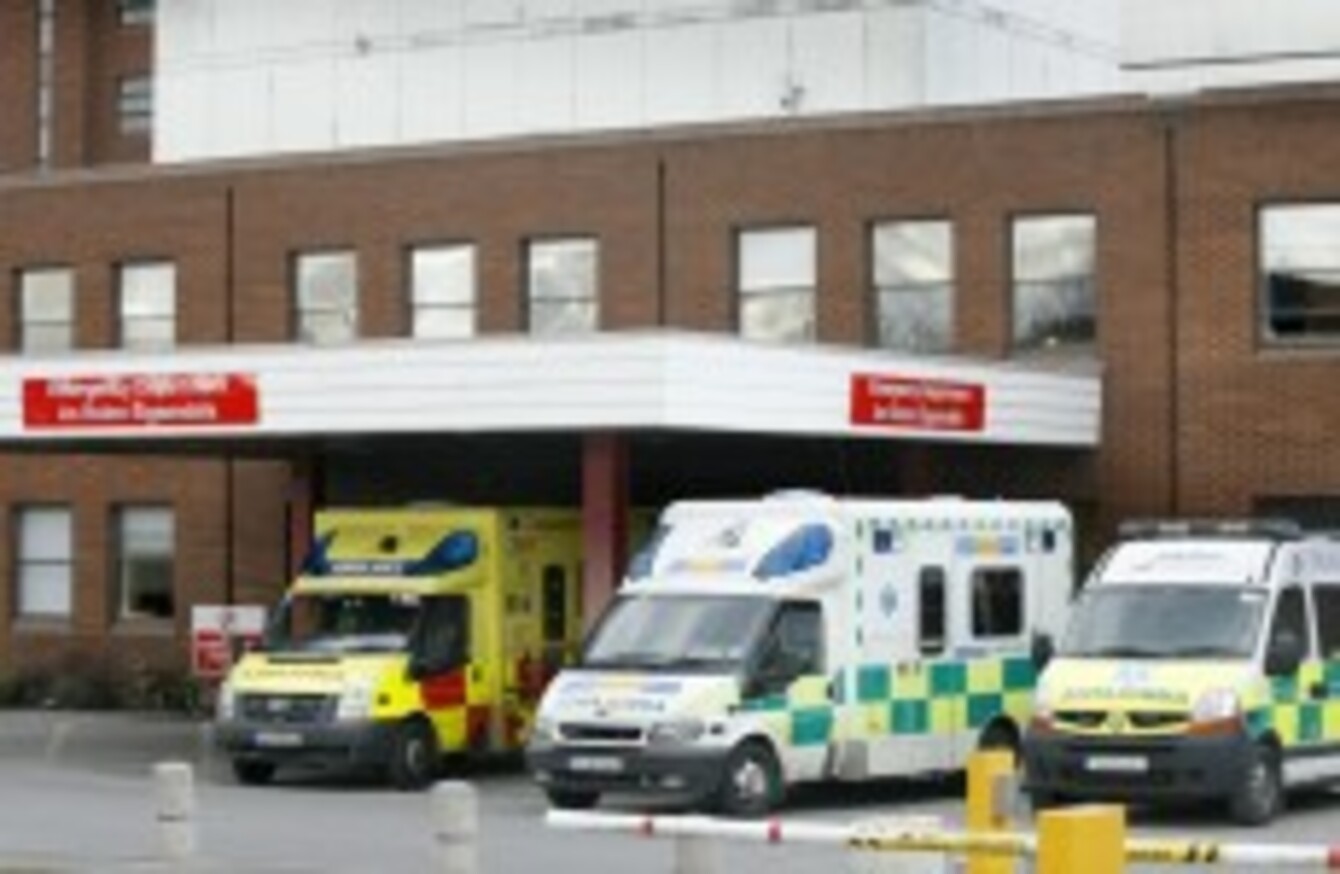 Beaumont Hospital
Image: /Photocall Ireland
Beaumont Hospital
Image: /Photocall Ireland
Updated 10.40am 
NURSES AT ONE of the busiest hospitals in the country are today going to serve notice of industrial action.
Members of the Irish Nurses and Midwives Organisation at the hospital voted 100% in favour of work-to-rule action due to the persistent overcrowding and under staffing at the hospital.
Work-to-rule action is due to take place at Beaumont Hospital on 27 January.
Nurses will hold lunchtime protest on Friday, 9 January, from 1-2pm.
INMO 
Speaking to TheJournal.ie this morning, a spokesperson for Beaumont's INMO members said members voted unanimously for action last night, and that the industrial notice was being served today due to the ongoing chronic overcrowding issues at the hospital, which she said is unsafe for both patients and staff.
She said the situation in the hospital is worse than yesterday.
"This morning there are 35 people on trolleys in the department this morning. These people are mainly elderly and are on trolleys and chairs waiting to be treated. Some people are in their 80s and 90s in the trolley waiting area," she said.
She added that the INMO had highlighted the risks to management for a long time now.
The hospital has now cancelled all planned surgery for the week except for cancer cases.
Deplorable 
The situation is deplorable and unmanageable.
The INMO said the HSE knew about the ballot but no proposals had been put forward.
The spokesperson added that it is available for "constructive discussions" but that unless "concrete, radical initiatives" are implemented, INMO members would be pressing on with their industrial action, which they said would be ongoing from 27 January.
Yesterday the INMO warned that trolley figures were dangerously high, with 563 people on beds, with over 50 people on trolleys in one hospital alone, in Our Lady's of Lourdes Hospital, the highest in the country.
This morning there are over 80 patients on trolleys in  Our Lady's of Lourdes Hospital, with over 40 in the emergency department, with some of these being very young children.
The INMO warned that trolley numbers had reached almost record levels.
While the HSE apologised, the INMO said it was "truly shocking".
Speaking of RTÉ's Morning Ireland Consultant at Sligo General Hospital and chairperson of the Association of Emergency Medicine, Fergal Hickey said that there is a number of reasons for the overcrowding, which include a shortage of beds and due to the fact 800 people are due to be discharged. He also said the Christmas period could be a factor.
Dr Tony O'Connell, the man due to head the new task force on Ireland's emergency department resigned yesterday and is due to return to Australia.
HSE's National Director of Acute Hospitals appeared on RTÉ's Morning Ireland earlier and was asked eight times whether hospitals are safe.
She said that the overcrowding issues "cannot be resolved overnight" adding that they were working with all the hospital on an hourly basis.
"Safety is our priority," she said.
First published 07.25am