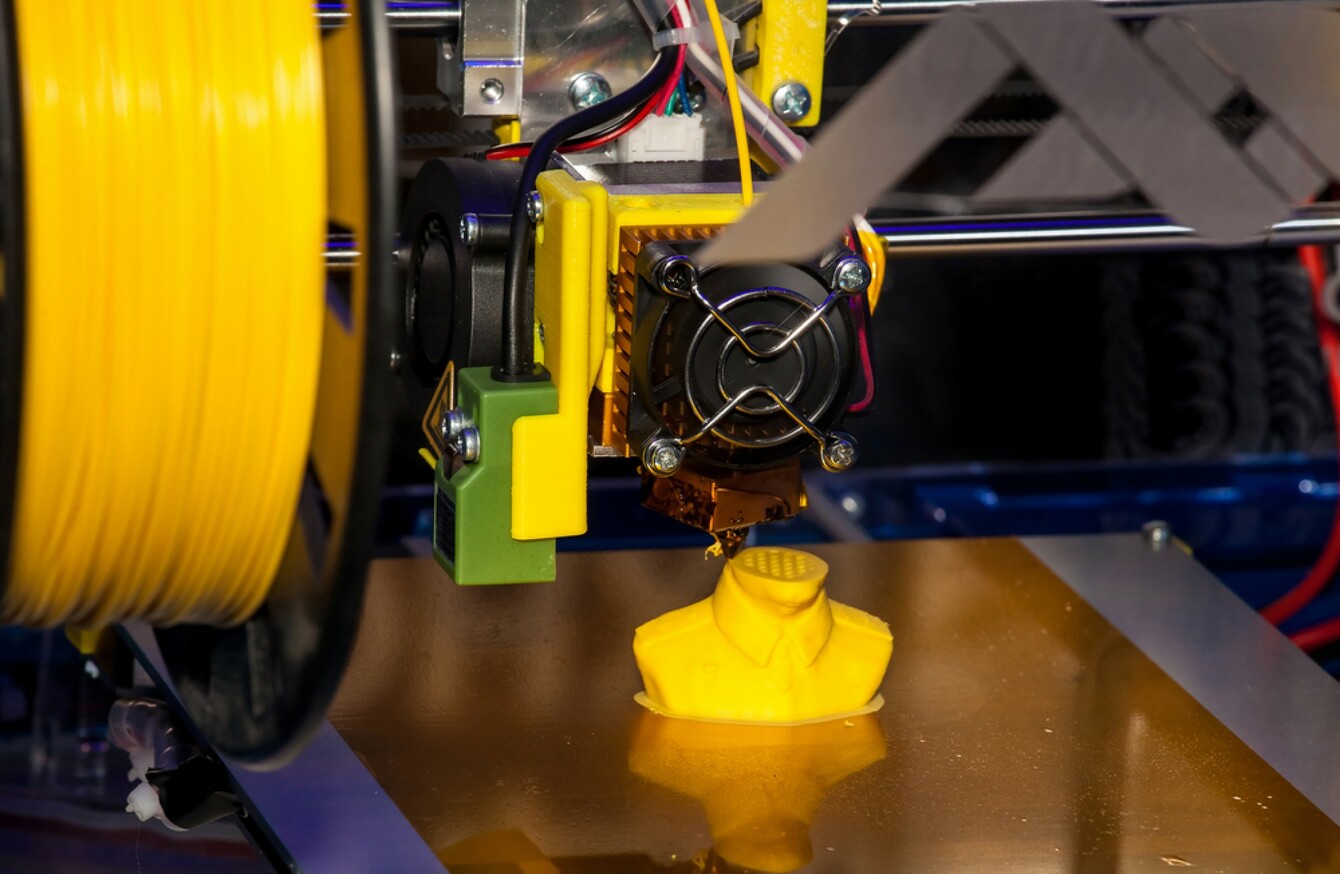 Image: Shutterstock/Alexander Tolstykh
Image: Shutterstock/Alexander Tolstykh
SCIENTISTS HAVE MADE a breakthrough in their quest to find solutions to fertility difficulties – and it involves 3D-printed organs.
Researchers were able to create prosthetic ovaries for infertile mice, which have allowed them to give birth to healthy pups, signalling hope that the same could be done to solve fertility problems in humans.
The ovaries were made with 3D printers, a new technology that has promised to revolutionise various industries, including healthcare. It allows replicas of 3D objects to be created by mapping the object with lasers, or by inserting a pattern of a design.
The researchers used a 3D printer with a nozzle that fired gelatin from the collagen that's naturally found in animal ovaries.
The scientists built the ovaries by printing various patterns of overlapping gelatin filaments on glass slides – each scaffold measured just 15 x 15mm.
The team then carefully inserted mouse follicles – spherical structures containing a growing egg surrounded by hormone-producing cells – into these 'scaffolds'.
They then surgically removed the ovaries from seven mice and sutured the prosthetic ovaries in their place.
The researchers allowed the mice to mate, and three of the females gave birth to healthy litters, the team reports today in Nature Communications.
The findings have been called a "landmark study" and a "significant advance in the application of bioengineering to reproductive tissues," by experts not involved with the work.
In a separate study carried out at Kyushu University in Japan, a team of researchers used a new technique called 'in vitro gametogenesis' (IVG) to make eggs from the skin cells of adult female mice.
This technique could be used to revive the populations of extinct or at-risk animals and could even allow a form of cloning to occur, the New York Times reports.
But scientists and other experts are worried about the ethics around this, as you could end up with four parents, or 'embryo farming'.
The counter argument is that with every advancement of medicine and technology, there have been fears and reluctance of rolling them out.
But the pace of developments are causing the most concern for researchers.
"We have come to realise that scientific developments are outpacing our ability to think them through," Dr Eli Y Adashi, a medical science professor at Brown said.
"It's a challenge for which we are not fully prepared. It would be good to be having the conversation before we are actually confronting the challenges."