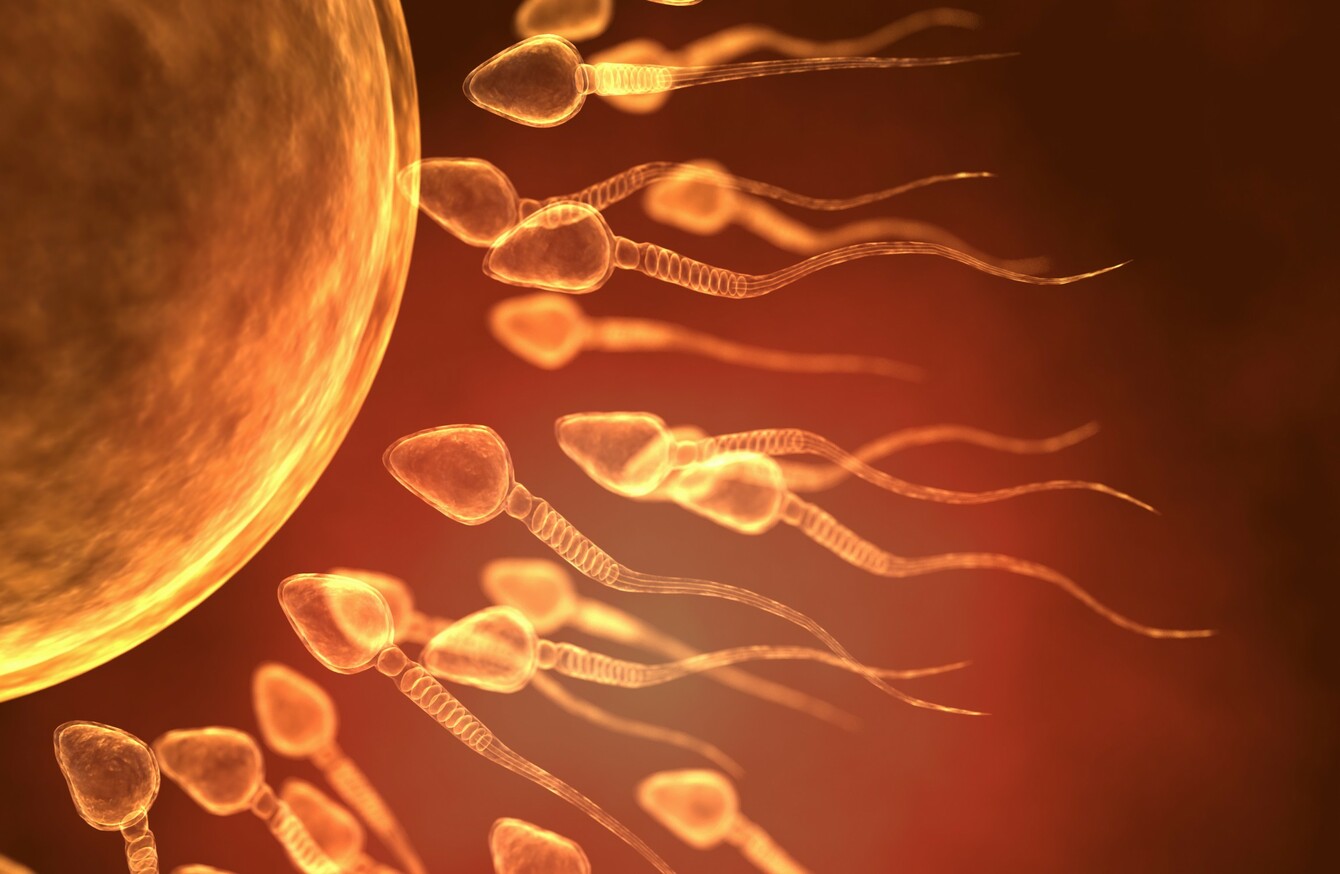 Image: Shutterstock/3Dalia
Image: Shutterstock/3Dalia
A FERTILITY CENTRE in Ireland has announced the first reported pregnancy as a result of an innovative sperm extraction technique designed to assist men with fertility problems.
Cork Fertility Centre announced yesterday that a woman had become pregnant following IVF treatment that was brought about as result of a micro-TESE operation.
IVF treatment is a process in which the fertilisation of eggs happens outside of a woman's body – using eggs surgically removed from the woman and sperm from a donor.
The micro-TESE (Microsurgical Testicular Sperm Extraction) operation is a complex, advanced sperm retrieval technique used to try to identify sperm samples in men who are thought to be infertile.
"I would like to congratulate the Cork team on this – it is a good success for them," said Declan Keane, the founder of ReproMed Ireland fertility clinic.
This is definitely the first in Ireland.
TESE
The procedure can be used on men who are thought to be suffering from male infertility – in particular Azoospermia.
Male infertility is quite common – but according to doctors men are slower in seeking help than women.
Azoospermia is a condition where no sperm cells are found in a semen sample – which could be as a result of hormone imbalance or some other medical problem.
In the case of the reported pregnancy, the man had recently had testicular surgery which had affected his sperm production.
The micro-TESE operation is an invasive procedure that is formed under general anaesthetic.
Using a high-powered microscope, a targeted dissection is carried out of tubes within the testicle that are more likely to contain sperm.
Healthy tissue samples are taken during the procedure, and are examined in a laboratory to see if they contain viable sperm.
If sperm is identified, it is then frozen for later use in IVF treatment.
There is about a 50% chance of successfully identifying healthy sperm though the procedure.
"This is a landmark pregnancy and very positive news regarding the treatment of male infertility and in particular azoospermia," said Dr Ivor Cullen, who performed the procedure at his practice in University Hospital Waterford.
The procedure has been performed in Ireland for about the past 12 months.
'Welcome the news'
Helen Brown, co-founder and chairperson of the National Infertility Support and Information Group (NISIG), said that the news of the pregnancy was "very welcome".
"We would very much welcome this news," said Brown.
"It can be very devastating for a man to hear that he has no sperm.
So something like this advanced procedure is very welcome.
The regular TESE operation has been performed in ireland for over a decade – and involves taking a sample of tissue from the testicles to check for viable sperm.
Declan Keane likens it to having 15 rubber ducks in large swimming pool – and indiscriminately removing water from the pool trying to catch the ducks.
With micro-TESE the procedure can be much more targeted and specifically focus on areas more likely to contain sperm.
"The team at Cork Fertility Centre is delighted for this couple and would like to extend our congratulations," said Dr Tim Dineen, head of laboratory services at Cork Fertility Centre.
Declan Keane said that the successful pregnancy would hearten more couples who affected by infertility problems
"It is a difficult procedure," he said.
This will hearten people and prove that the treatment can be effective in the right hands.