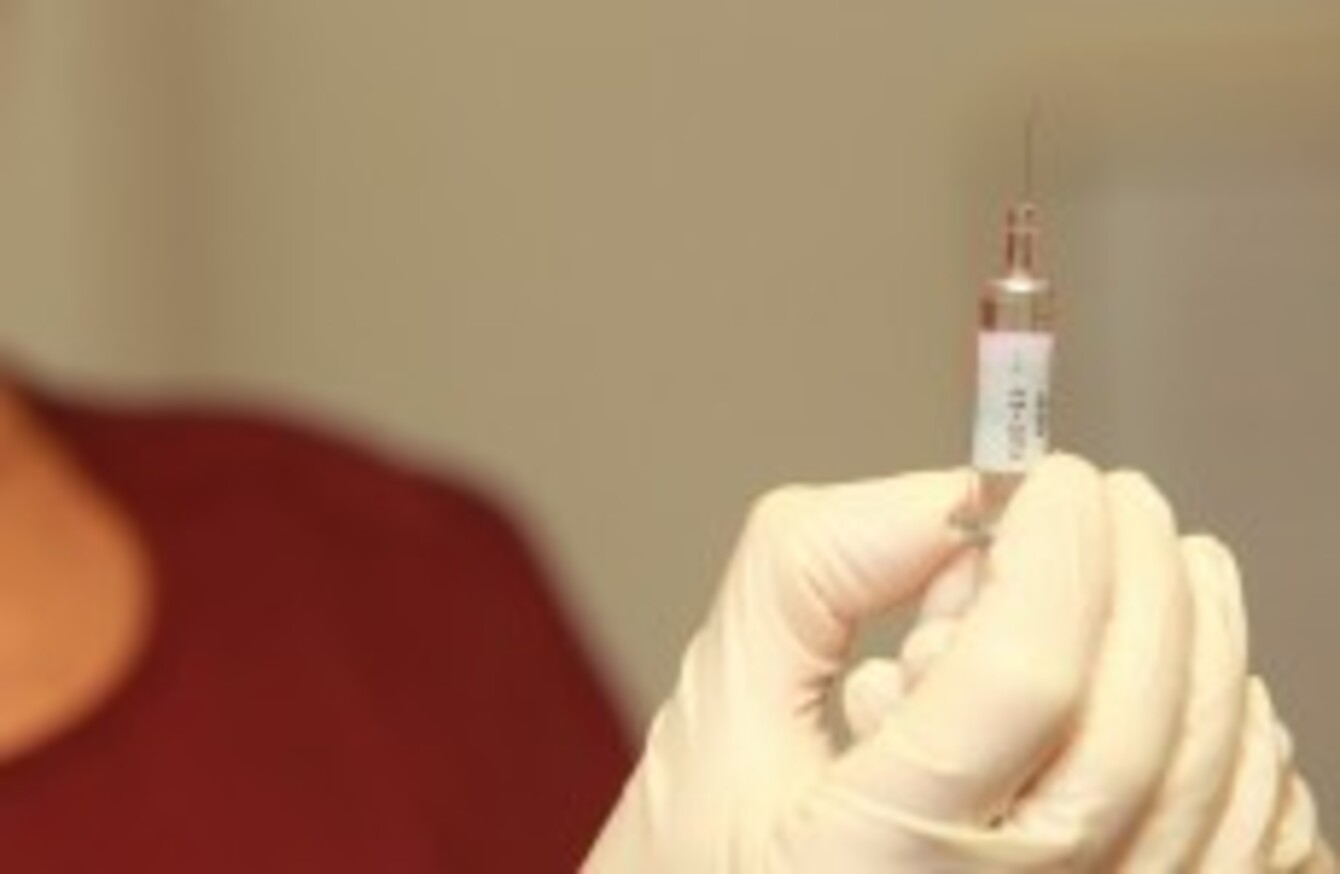 A nurse manager prepares a needle before vaccinating a patient against influenza at the start of the HSE flu vaccination campaign in October
Image: Sam Boal/Photocall Ireland
A nurse manager prepares a needle before vaccinating a patient against influenza at the start of the HSE flu vaccination campaign in October
Image: Sam Boal/Photocall Ireland
THIRTEEN PEOPLE DIED of influenza during Ireland's last flu season, according to new figures released by the HSE.
Twelve of the deaths were linked to outbreaks of the flu among elderly patients in hospitals, nursing homes or residential units.
The data shows at the peak of the outbreak, GPs were receiving on average 1.2 calls per hour relating to influenza.
Young children were most likely to get the flu but all of the fatalities were among elderly people, ranging from 81 to 98 years old. Seven residents of one Donegal nursing home are believed to have died from flu or flu-related illnesses in March and April of this year.
A total of 147 people had to be hospitalised with influenza, the vast majority of them babies under one year old, and fifteen people had to be admitted to intensive care to be treated.
The figures related to the outbreak of influenza between the final months of 2011 and the first four months of 2012 and are compiled in the annual report of the Health Protection Surveillance Centre.
Despite the figures, the outbreak was less severe than previous years, with fewer cases, hospital admissions, and deaths.
The report also found that the number of cases of whooping cough more than doubled compared to the previous year, with the majority of cases occurring in young infants.
In the report, director of the HPSC Dr Darina O'Flanagan noted measles could end up being eliminated in Ireland due to a significant drop in cases as the vaccination levels increase significantly. There were 267 cases of measles in Ireland in 2011 down from 403 cases in 2010.
There were no confirmed cases at all of rubella, which Dr O'Flanagan said indicated that MMR vaccination campaigns are working.