IT TOOK TWO days, two Ministers, and an adjustment of over €3 billion, but we know now the full details of Budget 2012.
Few of the pre-Budget leaks actually materialised on the day – there were no drastic cuts to Child Benefit or charges for medical cards. Instead, there were many smaller, less dramatic cuts across a far wider range of areas than had been predicted.
You can see all the winners and losers of the Budget here.
And if you've read too much over the past two days and just want all the news summed up in two shiny infographics, well, we have just the thing for you: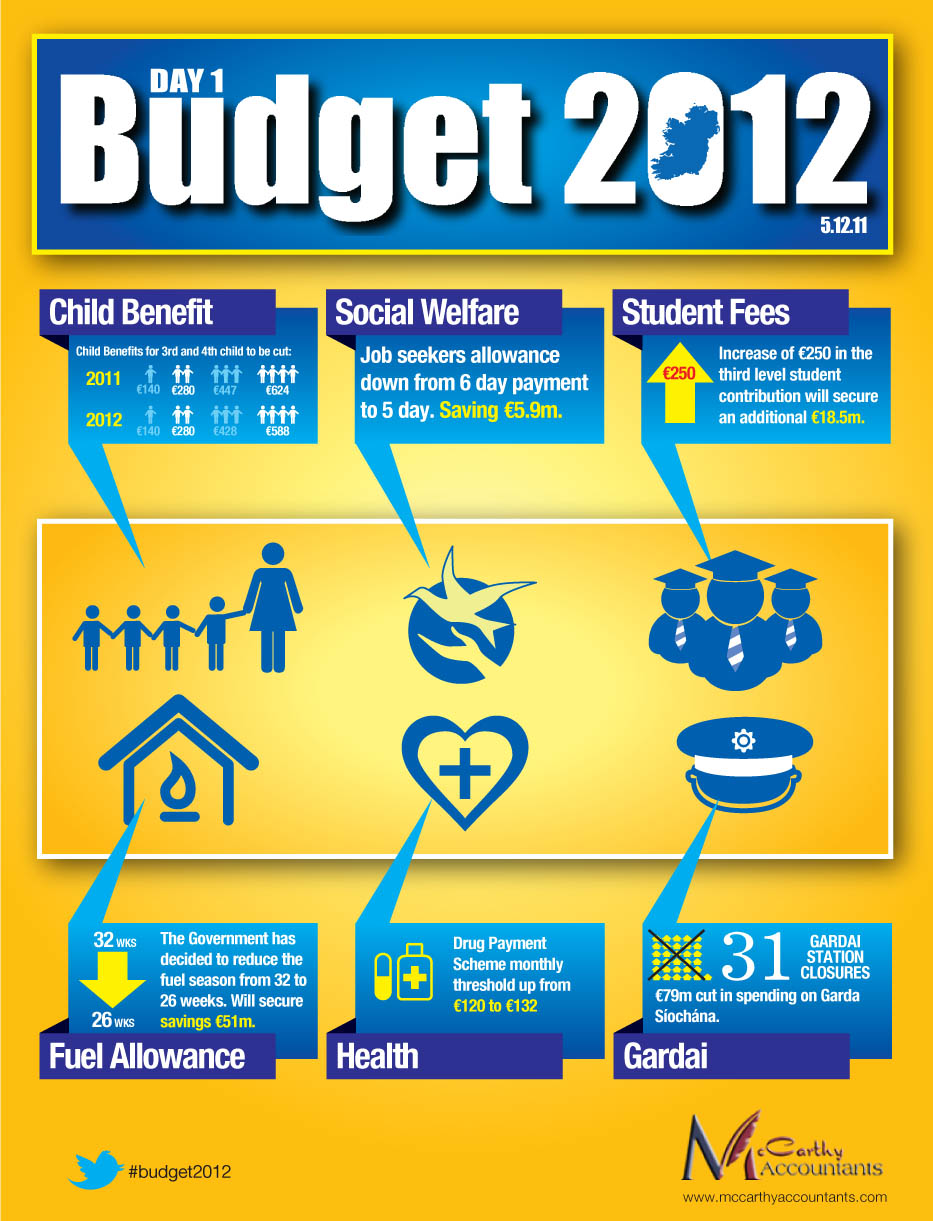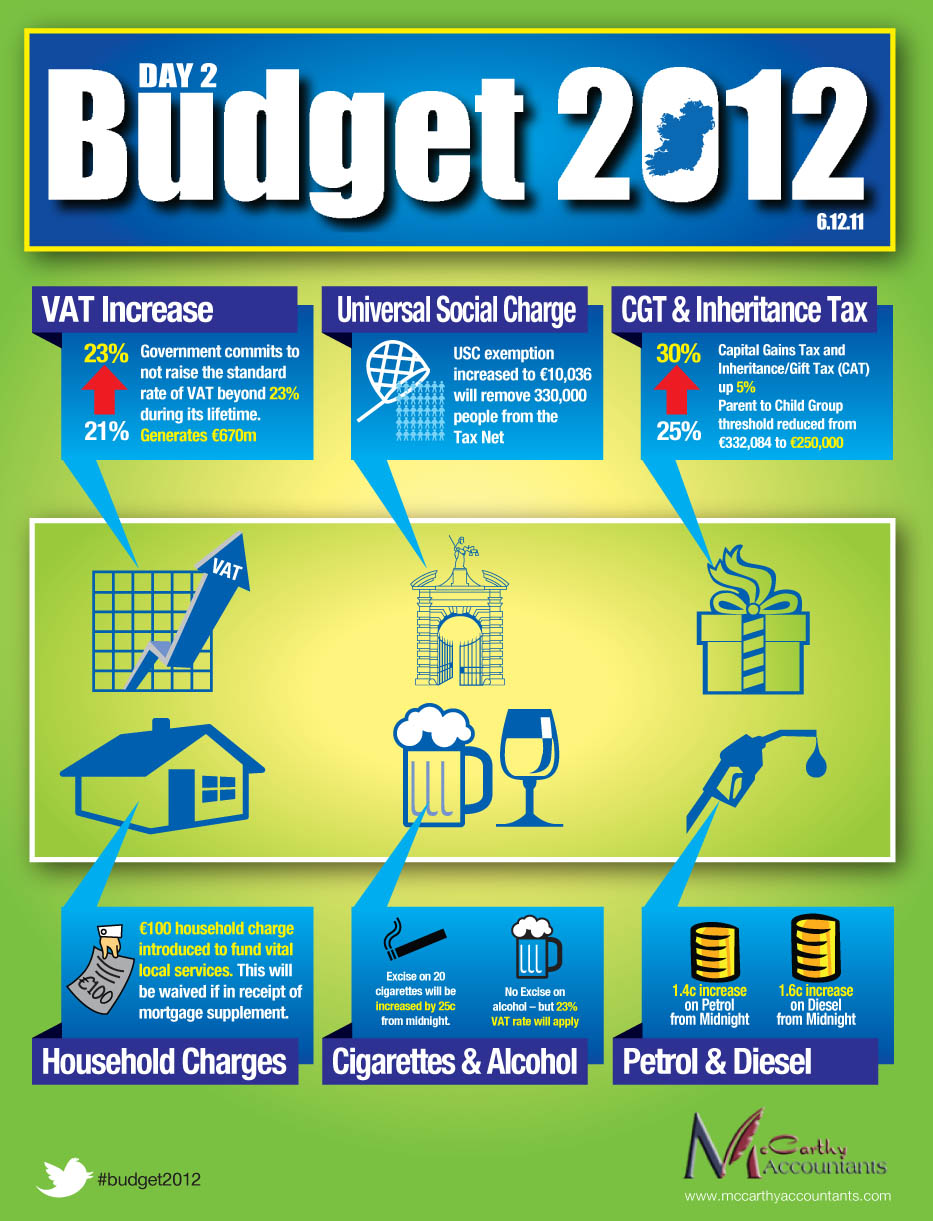 (Images courtesy of McCarthy Accountants & Loud SEO)