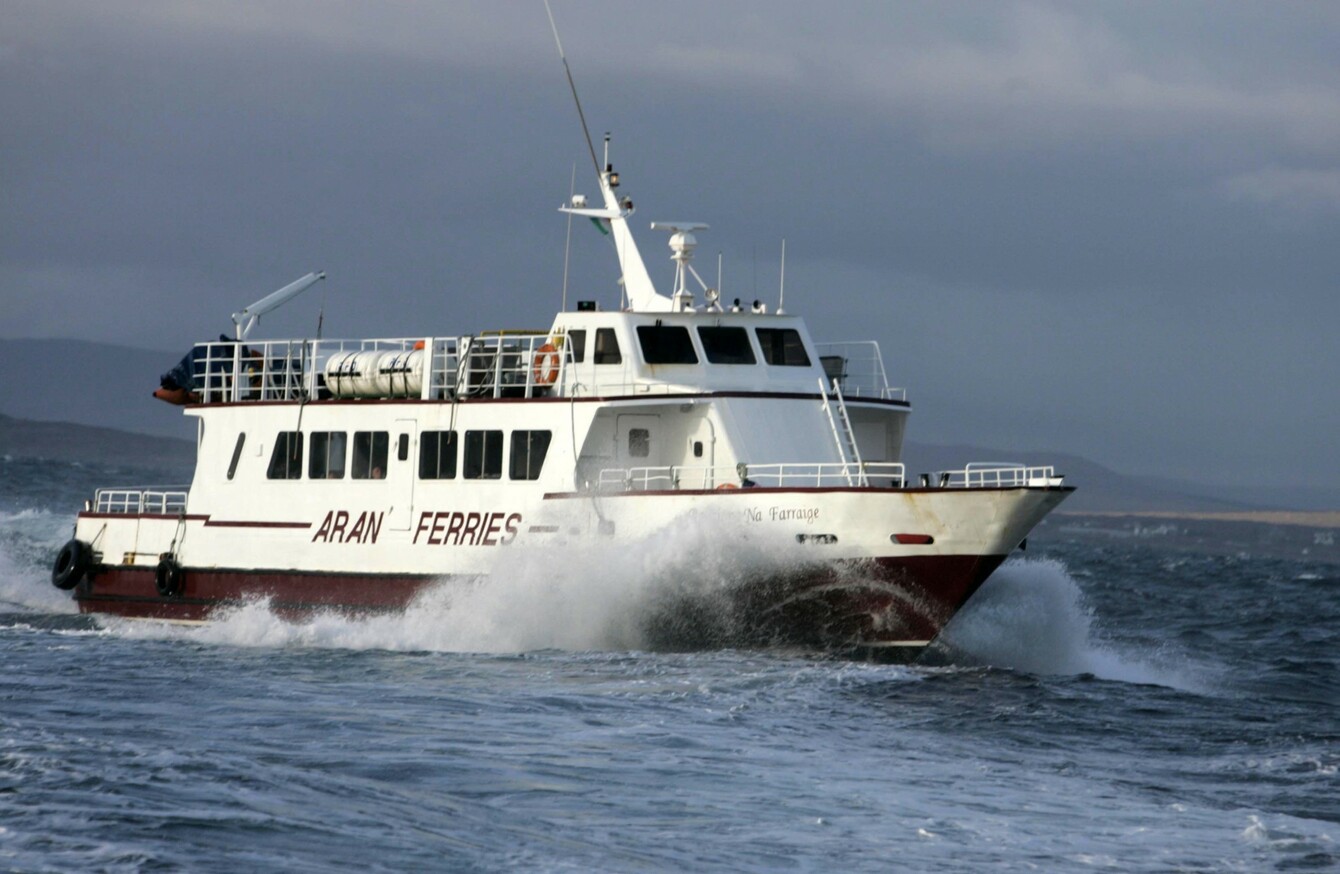 Image: Eamonn Farrell/RollingNews.ie
Image: Eamonn Farrell/RollingNews.ie
THE FERRY SERVICE between Inis Mór and the mainland will remain in place over Christmas after a deal was struck between politicians, Galway County and a ferry company.
Island Ferries Teo said earlier this week said that it would be ceasing operations until 17 March 2017 because the service had become "increasingly unsustainable".
Negotiations had continued and a temporary reprieve for the islanders was secured after a meeting this morning.
Minister of State for Gaeltacht Affairs Sean Kyne has confirmed that the service will now continue until the first week of the new year. A ferry made the crossing this afternoon at 5pm.
The junior minister said that this represented a "goodwill gesture" from the company as talks continue.
"The service will remain in place until the fourth of January with this date being kept under review," he said.
Island Ferries has been deadlocked in dispute with Galway County Council concerning levies introduced in 2011 on passengers travelling to and from the island.
The company had challenged a decision to introduce an 80c charge on all passengers landing at the Cill Rónáin harbour.
A Supreme Court ruling last December forced the company to retroactively pay landing charges.
Talks about the issue over the last number of days have been described as "constructive" and further are being planned.
The company has been operating the ferry service for 33 years.