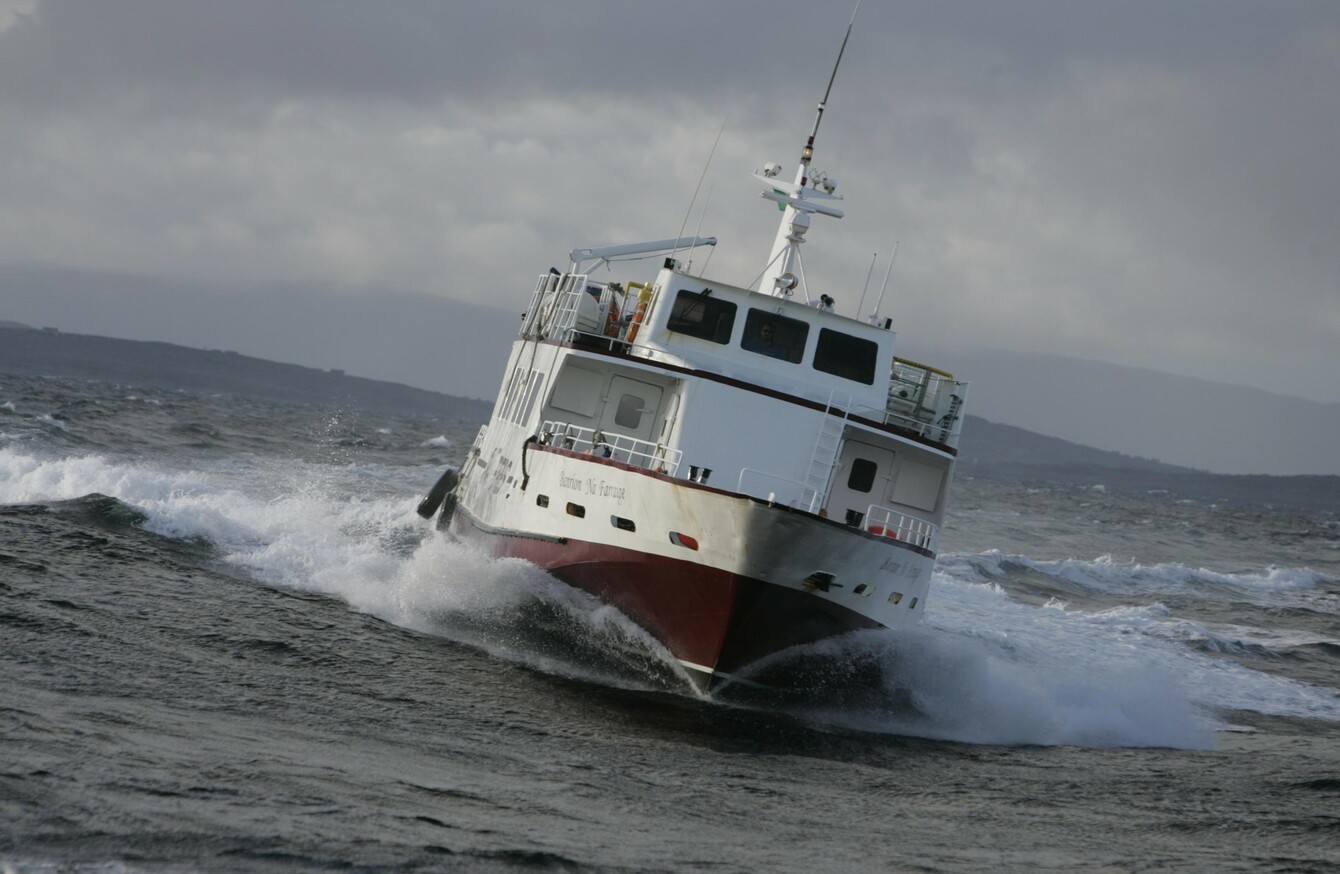 Image: Eamonn Farrell/RollingNews.ie
Image: Eamonn Farrell/RollingNews.ie
THE COMPANY OPERATING the only ferry service to Inis Mór has said it will be withdrawing its services from 2 November.
Following a Supreme Court ruling last December forcing the company to retroactively pay landing charges, residents had been told the service would stop operating from 17 January.
However Island Ferries Teo said today that ferries will now stop running to and from the island from next month, until 17 March next year.
"We take this course of action with great reluctance and sadness," the company said in a statement. "We have been operating quality ferry services to and from the Island for over 33 years and are now forced to engage in such service suspension due to policy decisions beyond our control."
The company had challenged a decision by Galway County Council to introduce an 80c charge on all passengers landing at the Cill Rónáin harbour. In its statement, it described the move from per vessel levies to per passenger charges as "unfair and unjust".
Talks over the last number of months have been taking place between the government, Galway County Council and the company, during which Island Ferries said it put forward "progressive alternatives".
"Our talks with government and GCC have now reached an impasse whereby the viability of IFT operating during the winter period at a financial loss, is commercially
unsustainable," it said.
"It is therefore with a heavy heart that we will be withdrawing our services from the aforementioned dates. We wish to thank all of our dedicated staff and in particular to thank all of our passengers both Islanders and tourists for their continued and valued support throughout the years and to-date."