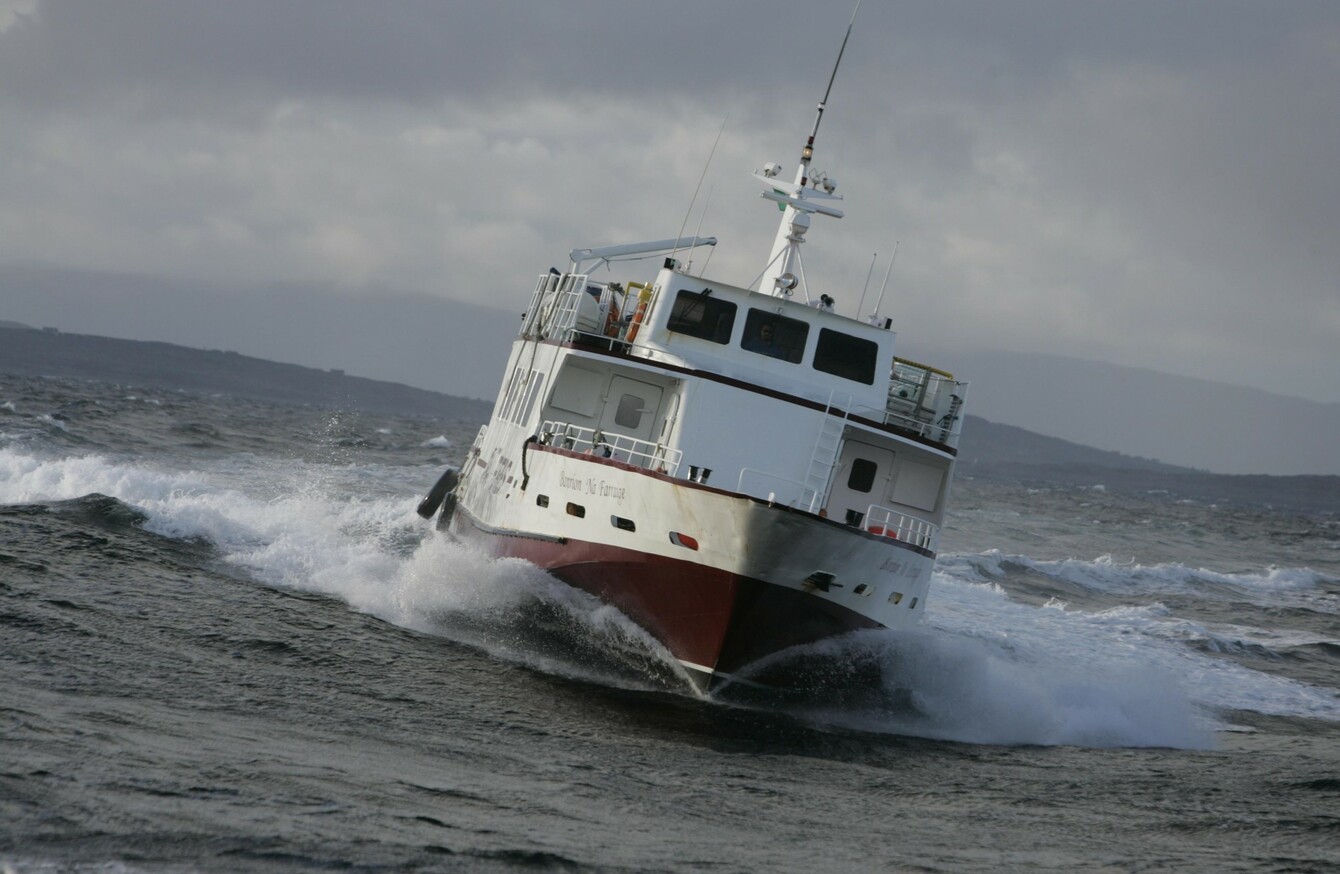 Image: RollingNews.ie
Image: RollingNews.ie
Updated: 3.50pm
THE GALWAY COMPANY RUNNING the only ferry service to Inis Mór has confirmed that it intends to cease operation next month.
Residents of the island held an emergency meeting last night after news emerged that Island Ferries Teoranta will end daily runs to the island on 17 January.
The planned withdrawal of the service comes after a Supreme Court ruling forcing the company to retroactively pay landing charges.
Island Ferries Teoranta had challenged a decision by Galway City Council to introduce an 80c charge on all passengers landing at the Cill Rónáin harbour.
The owner of the company told RTÉ Raidió na Gaeltachta today that he hopes to reinstate the service in March.
"We will try to start up the service again around St Patrick's Day, but the county council or the harbourmaster may put a stop to it because we're not paying the fees," Paddy O'Brien said.
We can't pay the 80c per passenger charge.  Every other boat pays harbour dues based on tonnage – we have to pay tonnage and the 80c charge on top of that.
O'Brien added that he regrets the difficulty caused to Inis Mór residents, but that it was no longer economically feasible for the company to operate the route during the winter.
'Pawns'
Earlier,  Social Democrat candidate for Galway West, Niall Ó Tuathail, claimed islanders were being used as "pawns" in a dispute between government departments over who would pay for the €48.5 million redevelopment of the harbour.
"The root cause of this is that the Inis Mór pier development probably wasn't economically viable from the start," he said.
"Essentially, it was a Fianna Fáil cheque that Fine Gael are refusing to cash," Ó Tuathail added.
But now that it is built and paid for, the financing of it must be restructured so that the ferry companies can continue to operate sustainably.
The threat to the ferry comes just months after a campaign to save the Aran Island air service.