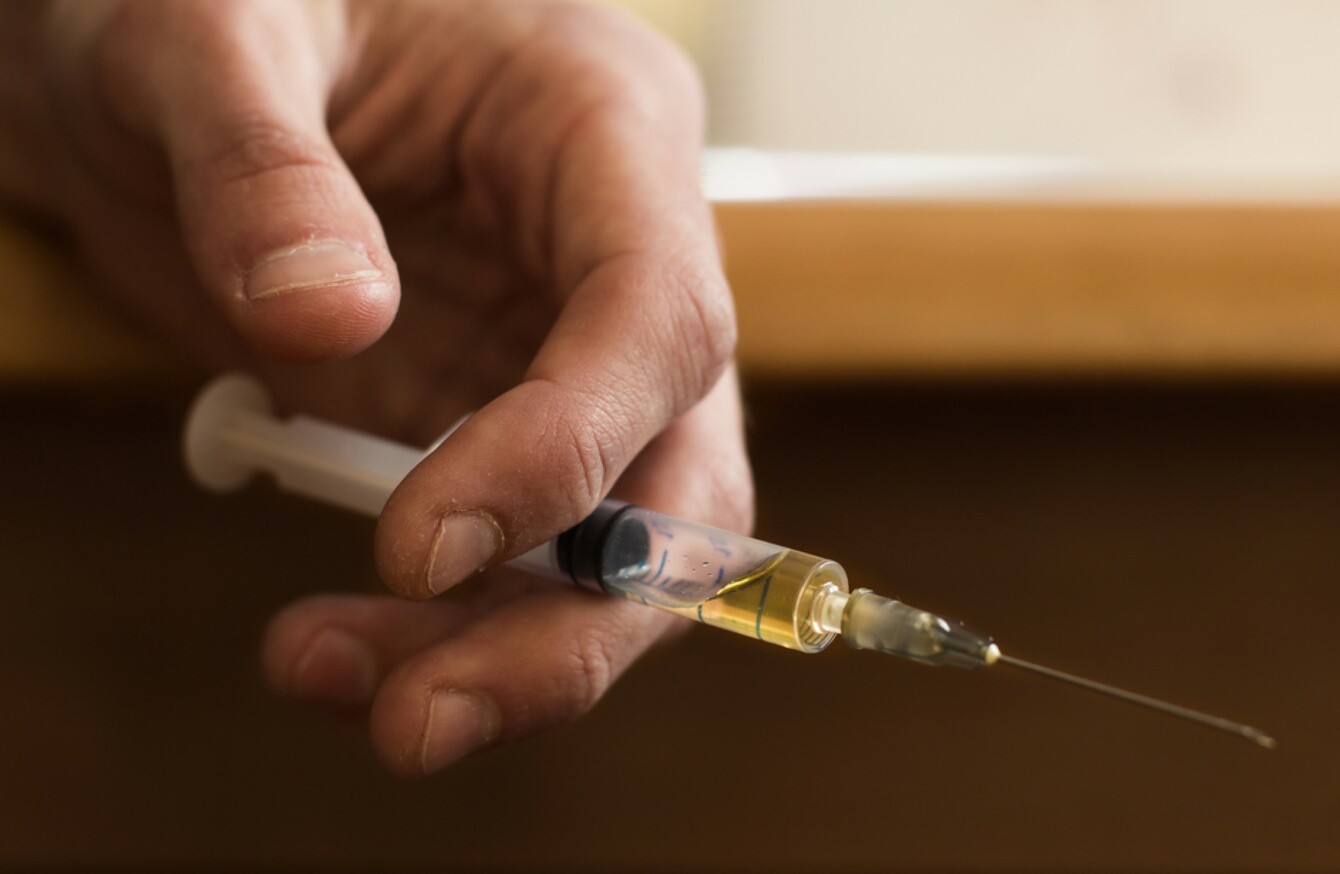 Image: Shutterstock/Nick_p1cn1c
Image: Shutterstock/Nick_p1cn1c
A FORMER TOP policeman in Australia has said concerns that the opening of a Dublin drug injecting centre could lead to an increase in crime and anti-social behaviour in the area around the planned facility are understandable, but may be unfounded.
Plans for legislation that would establish a pilot supervised injecting room here are at an advanced stage, and it is expected the issue will be dealt with in the current Dáil term.
A similar drug facility has been operating for over a decade-and-a-half in Sydney. After years of open drug use and a rise in crime in the King's Cross area of the city, the injecting room was opened in the area in 2001.
"Most of the trends in property theft and violent crime went down from when the injecting centre was introduced," Pat Paroz, the former Commander of Drug and Alcohol Coordination for the New South Wales Police, told TheJournal.ie this week.
Paroz, who took up his drug and alcohol role in 2010, was a local area commander in a different part of the city in the late 1990s and remembers how officers "always referred to King's Cross as the drugs capital of New South Wales".
Police from surrounding areas would often be called in to help deal with issues there, he said. "It wasn't a very pleasant place [...] there were certainly a lot of drug overdoses every day – and that has a lot of impact on everyone, including the police."
In the wake of the centre's opening, violent crime decreased.
I'm not saying that was all because of the injecting centre, but there wasn't what we would refer to as a 'honeypot effect' in Sydney.
The centre, run by the Uniting Church and initially established on a strictly trial basis, will mark its 16th year in operation in May. Recent surveys have shown that many residents of the area "aren't even aware that the centre is there because it's operating so smoothly," Perez said.
That's the kind of thing that's taken a lot of hard work over the years but that's how it is at the moment.
Peroz was in Dublin for a Dublin Drug Policy Summit, which brought together various decision-makers here with a range of international experts in the area.
It followed confirmation in the Government's legislative agenda for the current term that one of the health bills to be addressed will deal with the licensing of supervised injection facilities.
Advocates say that safe injection facilities (SIFs) reduce the harm associated with injecting drug use. They are supervised spaces where people can inject drugs in a clean and hygienic setting off the street. Aside from the Sydney centre, such facilities are already up and running in countries like Switzerland, Germany, Spain, the Netherlands and Canada.
While there's been broad political support for a centre here, some stakeholders have raised concerns – including the body representing businesses in Temple Bar. A spokesperson for the Temple Bar Company told TheJournal.ie in November that international examples were not necessarily analogous with the situation in Dublin.