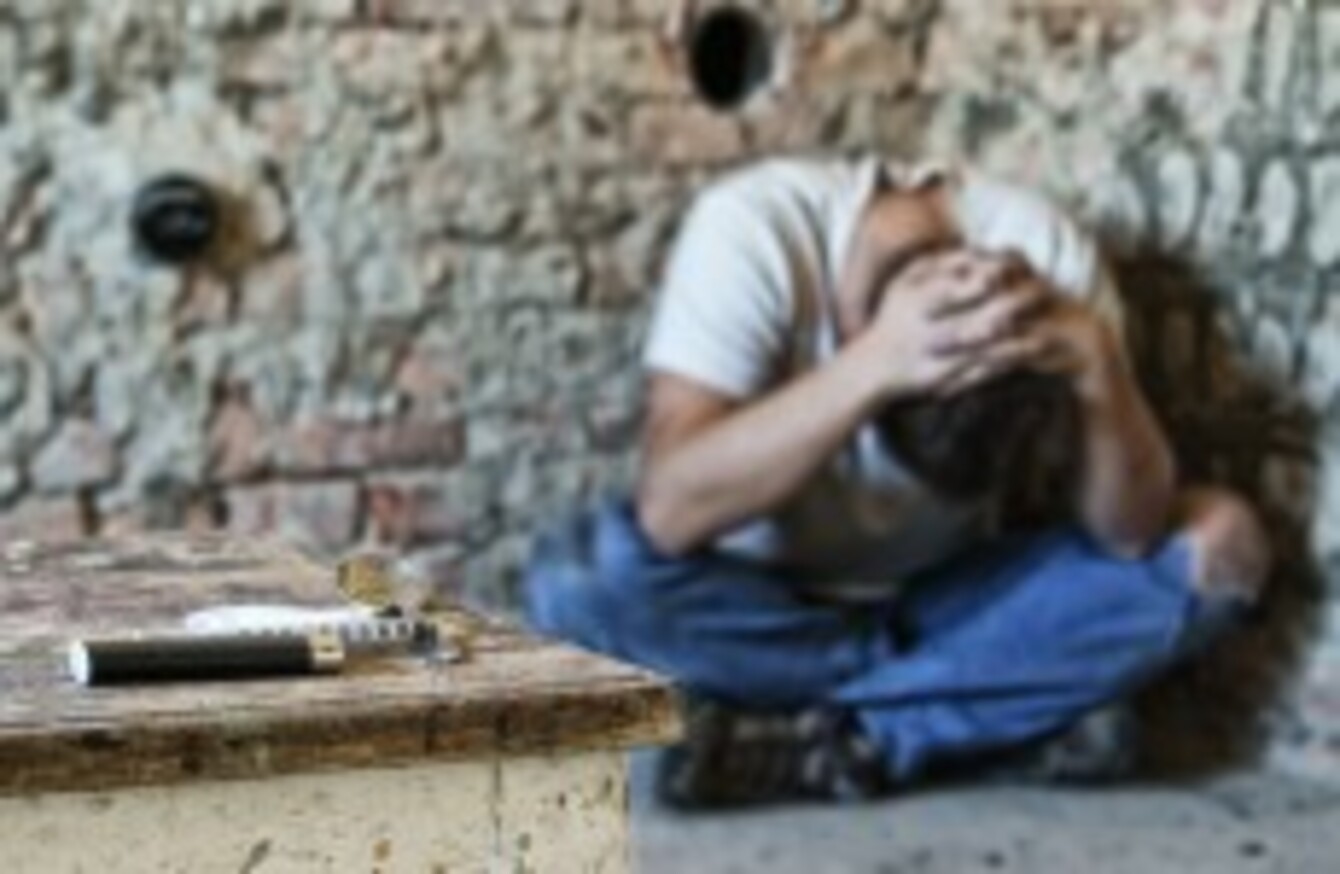 Image: Shutterstock/vidguten
Image: Shutterstock/vidguten
DRUGS MINISTER AODHÁN Ó Ríordáin has a fairly controversial brief, that much seems undeniable.
In a speech in London yesterday the minister outlined plans to decriminalise (as opposed to legalise) the carrying of small quantities of drugs. Today he's gone one further and talked about his plans to bring about a 'supervised injection centre' in Dublin city centre.
Speaking on RTE's Today with Seán O'Rourke, Ó Ríordáin said that the approach is a "compassionate" one, but also a logical one.
"We're trying to address a situation in Dublin's city centre where people are injecting heroin in street alleyways, in parks, supermarkets, playgrounds. It's unsightly, and it's unsafe, particularly for the users themselves," he said.
Make no mistake, these people will be injecting themselves anyway. This facility just serves the purpose of having them do it in a medically supervised facility.
It's a compassionate, radical way of dealing with a problem. It's also hopefully the first step on the road to recovery for these people, the most vulnerable people, who exist outside any drug treatment programme.
The facility in question would be based in a fixed location in Dublin, for two purposes – so everyone would know where it is, and to confine the activity therein to one place.
Currently, there are 88 such facilities to be found across Europe.
'Medically supervised' means that medical staff are on hand should a user overdose. It does not mean that drugs would be administered by medical personnel. The drugs being used would also be brought to the centre by the user.
When it was suggested to Ó Ríordáin that his idea amounts to enablement and state approval of bad practice he was emphatic in his dismissal of the charge.
"The very least we can do from a humanitarian point of view is to try and understand these people's situations," he said.
We're talking about people who are so vulnerable, and their lives are so chaotic as a result of crippling addiction. These people who will do these drugs regardless.
This shows we are compassionate, that we understand their situation. It can be the first step to recovery. It also means taking used drug paraphernalia off our streets, and reducing the risk of HIV or Hepatitis infection.
Whether or not Ó Ríordáin's idea gets off the ground remains to be seen. His Drugs Bill won't go before the Oireachtas until early next year, and, as you may have heard, the present Dáil is not long for this world.
One Twitter wag contacted the show to ask whether Ó Ríordáin would be happy for the new injection centre to be situated in his own garden, although a response wasn't forthcoming as the minister had already left.
Meanwhile, the minister insisted that if the Dublin city centre injection centre was to prove a success, there would certainly be a mandate for centres in other cities and towns around the country.
"The key challenge here is to first do the centre in Dublin properly, to do it successfully," he said.