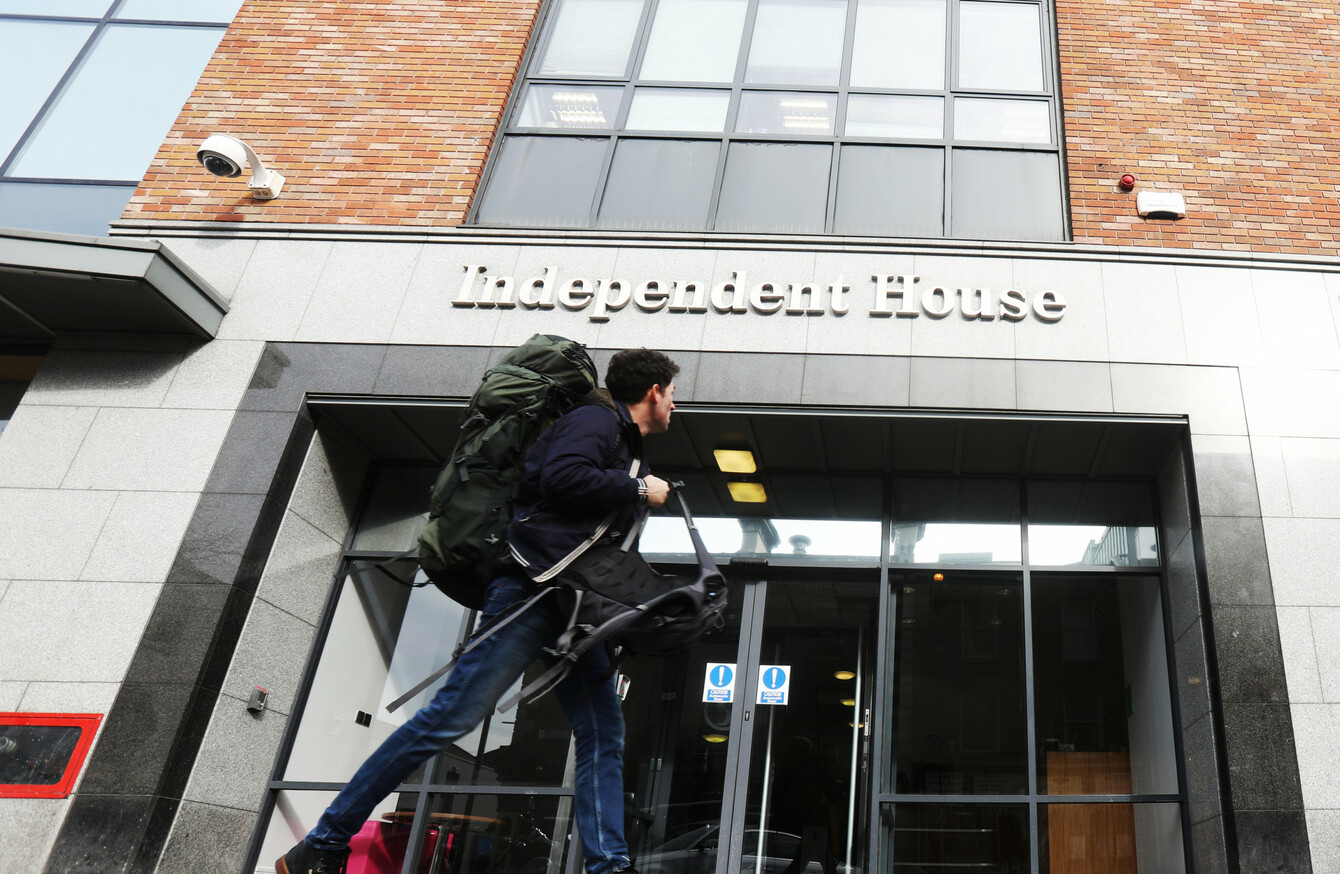 Image: Leah Farrell/RollingNews.ie
Image: Leah Farrell/RollingNews.ie
THE CHAIRMAN OF Independent News and Media says that the company's board is "horrified" at the idea that a third party may have accessed data at the company.
The company holds its AGM today amid a legal battle around an Office of the Director of Corporate Enforcement (ODCE) investigation.
The alleged data breach at the company, which publishes the Irish Independent, Herald and Sunday World among others, has piqued the interest of the ODCE. The State's corporate governance watchdog applied to the High Court to appoint inspectors to investigate the media group. (INM has attempted to block any such appointment.)
In his AGM speech today, the company's chairman Murdoch MacLennan will say that the idea that the data was improperly accessed was "deplorable".
"The board is horrified at the prospect that third parties may have had access for an improper purpose to data held by INM which relates to, or concerns, INM's employees or others. If it has occurred, this is entirely deplorable. The board believes that any person who facilitated or exploited such access should be required to account fully as to how and why they obtained access to such data, for what purpose and what use was actually made of such data.
"The board is particularly concerned by the suggestion that data maintained by journalists for the purposes of their professional activities might have been accessed for any improper purpose. The board considers the integrity and protection of journalist sources and inquiries a foundation stone of the operation of a free and effective press and is committed to protecting those fundamental principles.
"The board and I take these matters very seriously."
MacLennan will add that the INM board has "sought independently, diligently and in good faith to deal with the ODCE investigation".
He will add that the company is trading in line with market expectations, "despite the challenges of March's red weather warning".
Last week, the ODCE called an attempt by INM to block an application to appoint High Court inspectors to it as "absurd" and "contrived".
A judgement in the case between the two has been reserved as Justice Seamus Noonan considers to consider the various strands of case law that had been presented to him.
Comments are close for legal reasons