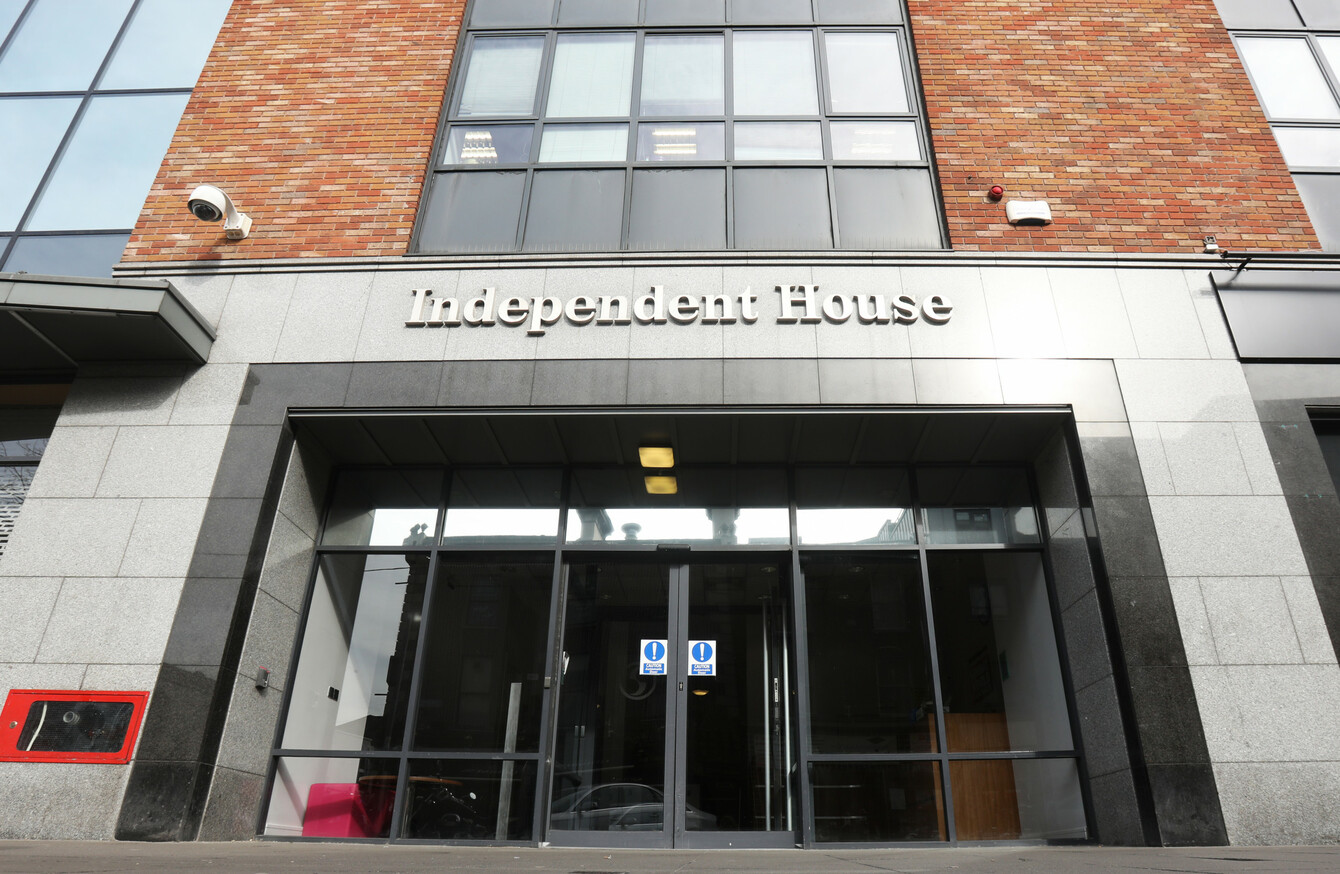 It was revealed last week that the group's IT system back-up tapes may have been removed from INM's premises.
Image: Leah Farrell
It was revealed last week that the group's IT system back-up tapes may have been removed from INM's premises.
Image: Leah Farrell
TAOISEACH LEO VARADKAR and Communications Minister Denis Naughten have both said they have concerns about the alleged data breach at Independent News and Media (INM).
The alleged data breach at the company, which publishes the Irish Independent, Herald and Sunday World among others, has piqued the interest of the Office of the Director of Corporate Enforcement (ODCE), the State's corporate governance watchdog which has applied to the High Court to appoint inspectors to investigate the media group.
It was revealed last week that the group's IT system back-up tapes may have been physically removed from INM's premises.
Yesterday, INM wrote to the individuals who may have had their data searched.
In the letter, which has been seen by TheJournal.ie, INM confirmed instruction was provided "to a third-party service provider under the instruction of the then Chairman of INM.
It is alleged that data, including the names of a number of journalists who worked for the company, was searched by a third-party company called Trusted Data Solutions.
It is also feared that thousands of emails could have been searched and confidential sources compromised.
Speaking about the issue for the first time, Varadkar told reporters in Galway today:
I do have concerns. I am concerned any time someone's personal emails or electronic information is accessed by anyone.
For a democracy to function, we need an independent press and we need to have a diversity of press options as well. I am a great believer in that because democracy cannot function without a strong, independent media.
What is going to happen now is a government office, the ODCE, is going to initiate and investigation and until that investigation is completed, I cannot really say any more on it.
It is appropriate that there be an investigation by this Government office, which is called the ODCE.
Pressure has also been mounting on the Communications Minister Denis Naughten to address the ongoing saga. Today he said:
There is absolutely no doubt about it that there are concerns in relation to what is out in the public domain.
He said an investigation is ongoing with the ODCE and a second investigation is being carried out by the Data Protection Commissioner, Helen Dixon.
"Both those investigations are ongoing at present and I think we need to let both of those investigations take place," said the minister.
"I think it is important that there is a differentiation here with the allegations that have been made in relation to board activity and also the work of the employees within the company who are trying to do their work on a day-to-day basis.
"There needs to be a clear distinction made in relation to that. But let's have the investigation, let's see what comes out of that," he said, adding:
But we have to ensure that we have a media in this country that we can all be confident about.
It is important from the democratic process and it is something I have spoken on a number of occasions in the past and it is something the Government is actively looking at.
The comments today come as Sinn Féin leader Mary Lou McDonald has said she will raise the issue of the alleged data breach at INM on the floor of the Dáil next week.
She described the allegations as "very disturbing saying an independent press is fundamental to any functioning democracy".
Fianna Fáil leader Micheál Martin is also expected to raised the issue next week.