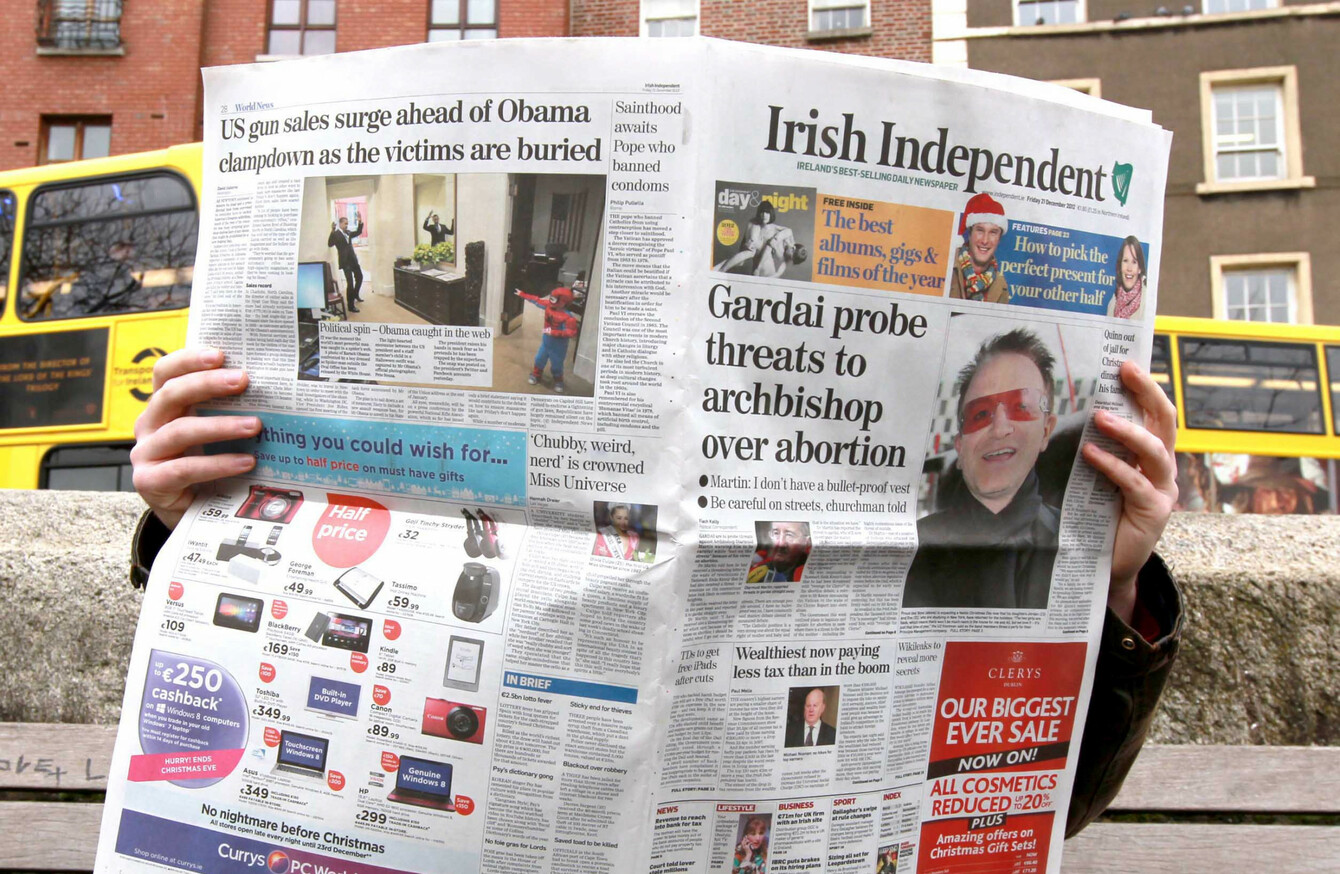 Image: Sam Boal/RollingNews.ie
Image: Sam Boal/RollingNews.ie
INDEPENDENT NEWS AND to appoint external experts to review how editorial data is kept.
Staff at the media group were told of the move in an email from editor-in-chief Stephen Rae today.
It follows an alleged data breach at the company which has piqued the interest of the Office of the Director of Corporate Enforcement (ODCE), the State's corporate governance watchdog which has applied to the High Court to appoint inspectors to investigate the media group.
It was revealed last week that the group's IT system back-up tapes may have been physically removed from INM's premises.
Earlier this week, INM wrote to the individuals who may have had their data searched.
In Rae's lengthy email, seen by TheJournal.ie, he says that senior staff are "working hard" on a "triple lock system" for data held by journalists.
This combination of internal dialogue combined with a very constructive engagement with the National Union of Journalists (NUJ) has led the Editorial Department to introduce a Newsroom Data Governance Code for all data retention on our systems. This 'Triple Lock' Code sets out safeguards for editorial data and requirements for authorisation to access systems at Independent News & Media.
"Separately, we are now also working towards appointing an external company to examine the governance of the IT/editorial information flow. This is an issue which has been raised by many you in discussions with managers and the NUJ. It is something that we are moving on now and we will keep you informed on progress."
Yesterday the Taoiseach said that the alleged breach was "concerning". His comments came as Sinn Féin leader Mary Lou McDonald has said she will raise the issue of INM on the floor of the Dáil next week.