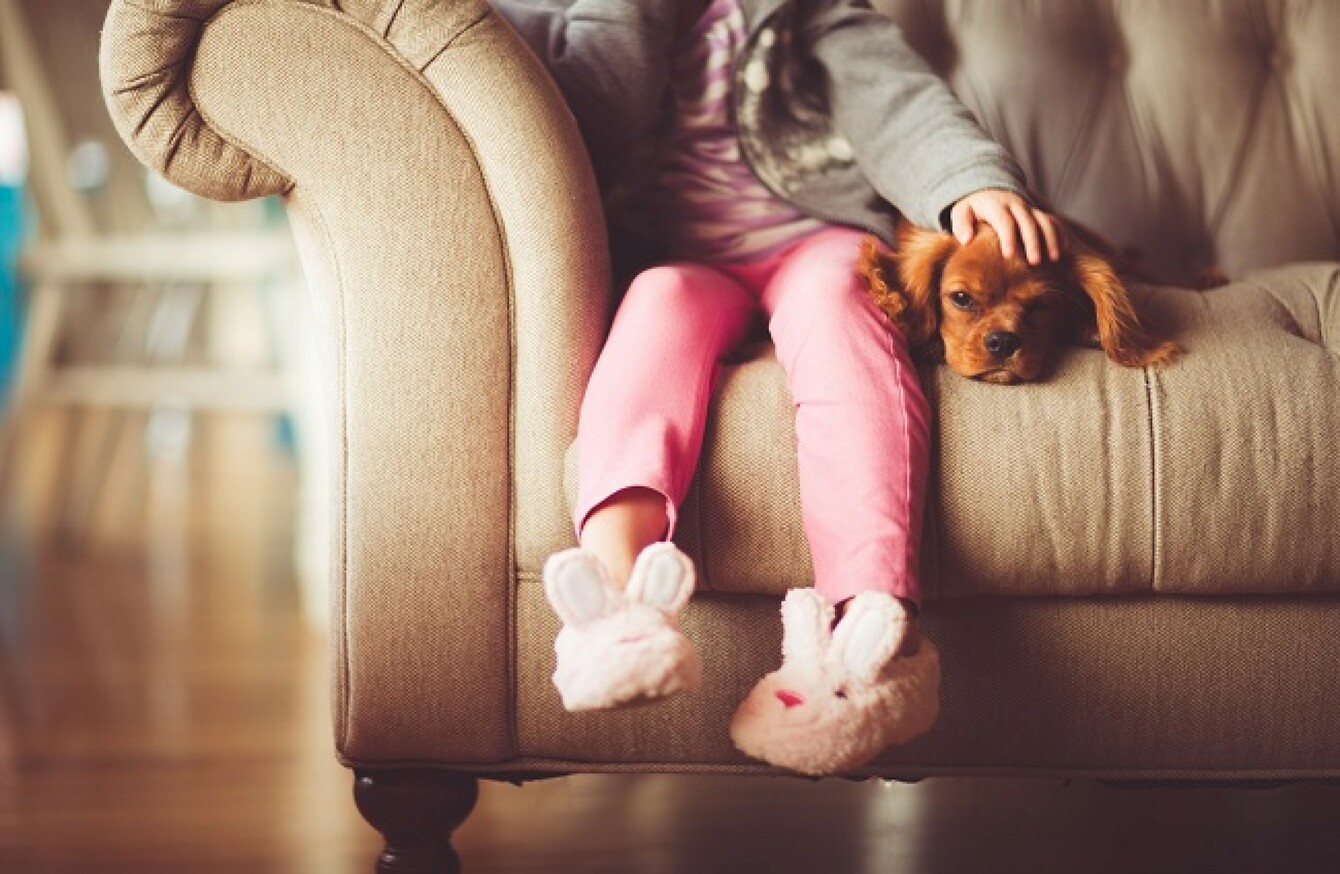 CREATING A SPACE that feels warm and welcoming can pose a challenge, especially if you're working with a blank slate or a tight budget.
If you're tired of not feeling quite 'at home' in your home, there are some quick and innovative interior design fixes out there that won't cost the earth.
To the rescue with some expert advice on adding comfort to your home are RTÉ's Home Of The Year judge Hugh Wallace and Dublin-based interior designer Suzie McAdam.
1. Accessorise your rooms with cosiness and texture in mind
The word 'inviting' can mean something different to everyone, so think about what textures and fabrics you identify as comfortable and homely and focus on those, be it candles and dark colours, or plants and natural touches.
"The personality of the homeowner should always shine through," says Hugh. "Comfort to you might mean uber-modern, or it might mean bric-a-brac and lots of furniture."
2. Use accent lighting instead of overhead lighting
Overhead lights can be cold, so use dimmer switches where possible, and invest in accent lighting too.
"Lamps, wall lights, under-unit spots and candles all create soft pools of light throughout a room," says Suzie.
"If I had only €50 to spend to create some warmth, I'd spend it on lighting. It's a critical tool to creating ambience and shouldn't be overlooked."
3. Consider pendant lights over smaller areas of a room
"Pendants are another form of accent lighting that are perfect for hanging over coffee tables, dining tables or even side tables to create an inviting area with a warm glow," explains Suzie.
Hanging a pendant light is a great way to highlight an area and draw the eye to it, creating a pocket of cosiness.
4. Dress a section of wall with framed pictures
Too much uncovered space in your home can leave it feeling cold and lacking in personality, so consider creative ways to add character without spending hundreds.
"A wall of framed pictures invites people to look closer," says Suzie.
You could frame pictures of your family, or focus on the frames themselves and hang some traditional, gold vintage frames for a warming, luxe appeal.
5. Look for spots where you can create a nook or snug
You don't need to drape every exposed surface in throws and soft furnishings to create a sense of comfort. Focus instead on one small area and make a secluded space.
"Look at spots in a bedroom, corridor or kitchen where you can create a snug area for one with a deeply relaxing chair, a fabulous lamp and a stack of books," advises Suzie. "If you have a side table, accessorise it with scented sticks or chocolate."
6. Liven up all-white walls with contrasting tones
A blank and bright canvas can be tempting if you're working with a smaller space, but don't be afraid to use darker tones to introduce variety.
"Grey was really the stand-out colour on Home Of The Year 2017," says Hugh. "It's a great backdrop for other colours and textures."
If the idea of a darkly painted wall has you running for the hills, try a textured wallpaper instead.
7. Make maximum use of sunlight
A bright morning with sunlight streaming through the bedroom window is the ultimate home comfort, so find the sun traps in your home and make use of them.
"Don't be afraid to change rooms around, move beds, or even swap your house's layout to put the living room upstairs and the bedroom downstairs," says Hugh.
We're sunlight-deprived in this country, so it's hard for us to understand where light comes from, but it's important to have a grasp of your house's orientation and how the sunlight affects each room.
8. Create a 'room within a room'
"Many homes today are opened up or open plan, and I'm often asked how to create a welcoming feeling within a larger room," says Suzie.
She recommends focusing on smaller areas within each room where people can sit comfortably together.
Aim for two or three cosy focal points like rugs or lighting. L-shaped sofas and upholstered chairs are best for genuinely comfortable seating that people can relax in.
9. Take inspiration from all sources
If you're stumped for inspiration or if your home is an awkwardly shaped space, Hugh advises looking to other homes out there for inspiration.
Check out Airbnbs and see what other people are doing, or travel around Ireland and take a look at some hotels. If you see some furniture you like, go under the table and find out who designed it.
Travelling not an option? Use Pinterest to collect ideas. "Look at things that are extreme for you and stretch your boundaries," Hugh says.
Looking for more home innovations to make your space comfortable and inviting? Thanks to Electric Ireland, you can control your home heating and energy systems even when you're out and about. Get the Nest Learning Thermostat for €130 and the Climote for just €90, both with free installation.
For extra design inspiration, check out Home Of The Year on Thursdays at 8.30pm on RTÉ One, sponsored by Electric Ireland.