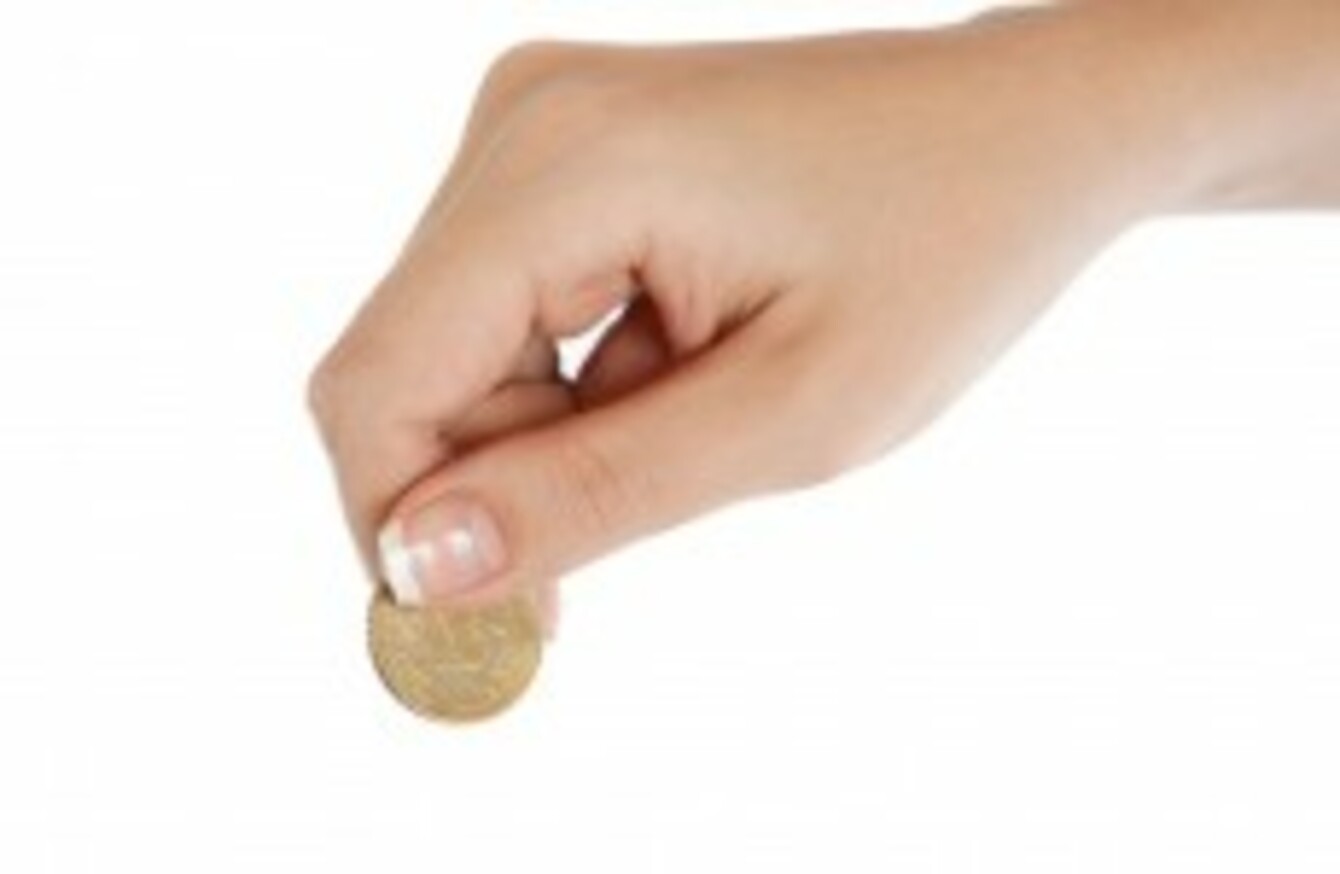 YOU COULD BE insolvent, but not realise it, the Insolvency Service of Ireland (ISI) is warning people.
The ISI said that research shows many people are not seeking help and are living below a reasonable living standard because of a commitment to paying off debts themselves.
Because of this, the ISI is to eliminate application fees for insolvency solutions to remove any perceived barriers to seeking help.
Insolvent without knowing it

Research undertaken by the ISI with people who are struggling with debt found that the mindset of not seeing themselves as insolvent is among the factors contributing to "lower-than-expected numbers" of people seeking help.
A national communications campaign is due to be launched soon to educate people in how to know if they need help. It will also aim to show that people shouldn't be ashamed to take that help.
"We met many people who didn't actually realise that they were, in fact, insolvent," said Lorcan O'Connor, Director of ISI.
"They knew they were struggling. They knew they were making all manner of sacrifices, including on the basics. They felt badly for the impact it was having on their children. Yet, the last thing they wanted to do was to turn their back on their debts, or seek help."
He said the ISI wants these people to see that there is help available and there is no embarrassment in seeking it.
Suspending fees for debt solutions

The ISI said that the perceived cost of insolvency solutions wasn't the main barrier to seeking help, but was among the issues raised during research focus groups.
People also reported hearing conflicting information, including that it could cost them thousands of euro to avail of an insolvency solution.
Because of this, the ISI has suspended all application fees for debt solutions until the end of 2015.
Previously, these fees were €100 for a DRN, €250 for a DSA and €500 for a PIA.
O'Connor said the ISI has tried to remove as many obstacles as it possibly can.
The majority of Personal Insolvency Practitioners (PIPs) charge a consultation fee but in almost all cases this is in the region of €100-€300, added O'Connor.
"When a PIP takes on your case, you get protection from your creditors, you may have more to spend at the end of each week on food and day-to-day expenses, and you will be on a path to a fresh start."
Why not take help?
The ISI commissioned Behaviour & Attitudes to hold focus groups around the country to find out from people in debt why they weren't availing of State help through insolvency solutions.
The reasons put forward included:
An absolute commitment to finding their own way out of debt rather than seeking help
A lack of awareness of the practical help available
A belief that insolvency solutions were for cases more extreme than their own
A lack of awareness of ISI and of the range of solutions
O'Connor described the findings as "such a far cry from what many commentators were suggesting following the initial creation of ISI – that we would be deluged by strategic defaulters".
As part of the Back on Track campaign, the ISI will run print and radio ads, release revised guides to the three debt solutions, and host a series of town hall meetings in 17 venues around the country.
The ISI's Statistical Report for Quarter 3 2014 shows that numbers are low but increasing month-on-month, with an almost two-fold increase in the number of Protective Certificates and Personal Insolvency Arrangements agreed when compared to Q2.
It also shows an overall acceptance rate of 72% by creditors for DSA and PIA solutions; and a significant increase in bankruptcies.
Figures also show that the ISI is dealing with nearly €1 billion of debt so far this year.
Promoting engagement
The ISI is introducing an initiative aimed at promoting and supporting greater engagement between PIPs and people in debt.
The ISI said this is because a PIP will spend significant time and expense in providing independent advice to a debtor, leading up to preparing proposals for creditors and calling a creditors meeting.
The PIP is usually paid for this work within the terms of the DSA or PIA.
But where a proposal is not passed at a creditors' meeting (which is the last stage of the application process) – the PIP doesn't receive any fee for the work leading up to this.
The ISI said this could affect the number of PIPs available to act on behalf of debtors.
It has decided to introduce a mechanism which means a PIP can seek a supporting payment of €750 from the ISI when an arrangement has not been passed by creditors. This is subject to a PIP proposal meeting a number of conditions.
This initiative will be available until 31 December 2015.
The ISI's information campaign is available at Back on Track.