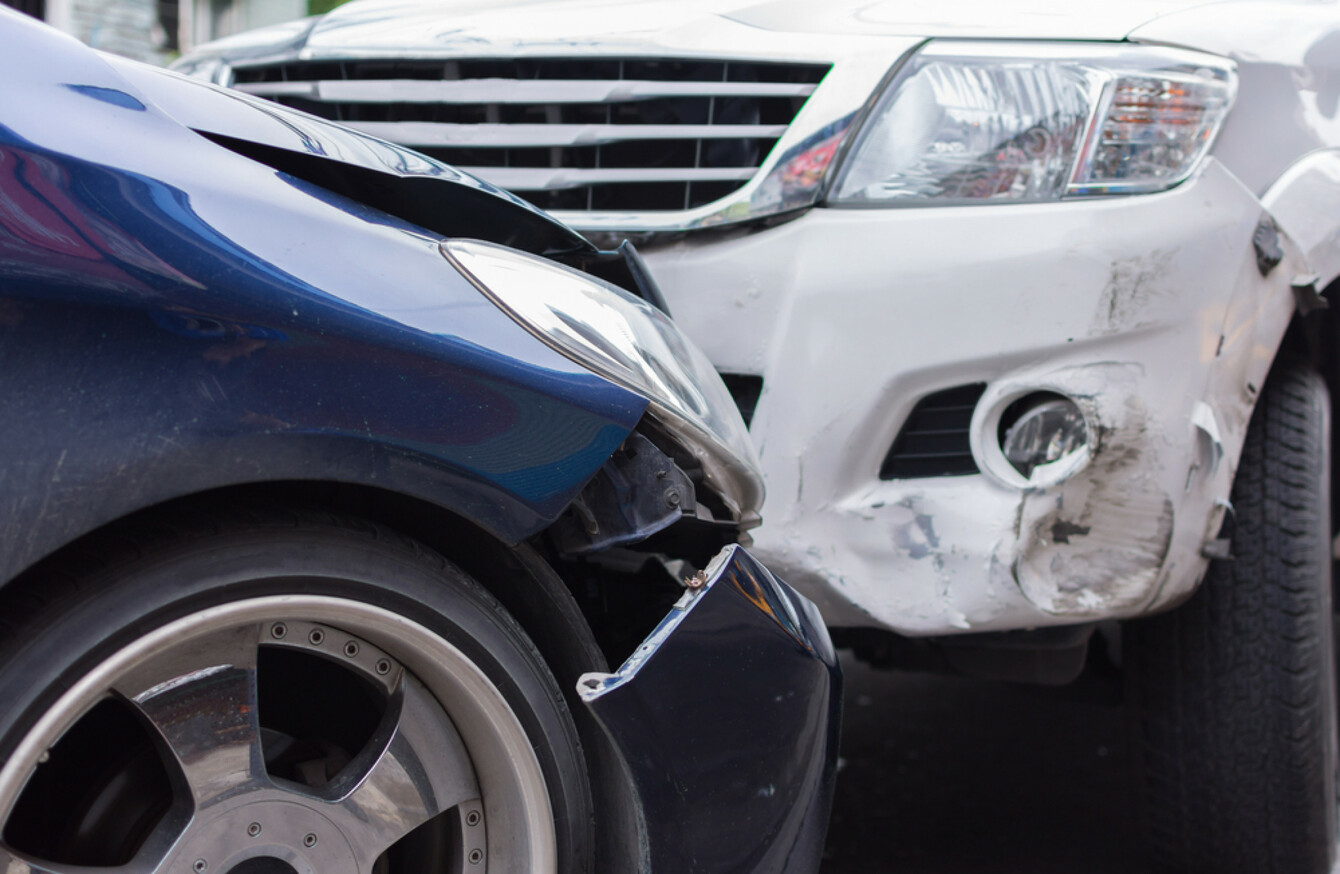 Image: Shutterstock/PongMoji
Image: Shutterstock/PongMoji
INJURY DATA HELD by insurance companies and other bodies must be collated and published, according to Personal Injuries Commission.
The commission was set up following a recommendation from the working group on the rising cost of motor insurance premiums and is chaired by Mr Justice Nicholas Kearns.
In its first report, it recommended that data relating to the incidence of 'whiplash' and other soft tissue injuries should be published.
Justice Kearns said there may be merit that such data should be made available from insurers so that it can form part of the National Claims Information Database which is being developed by the Central Bank of Ireland.
There is no national database of claims, making fraudulent claims harder to track.
The amount of money awarded in whiplash claims should be linked to the severity of the injury, with a standardised grading scheme set up, the report finds.
Payouts 
It states there needs to be more clarity and transparency about payouts for injuries.
Levels of general damages are not defined in legislation.
The Book of Quantum, the guide that informs payouts for injuries claim, sets guidelines based on actual pay outs that reflect the prevailing levels of compensation for various types of injury. Award levels are determined ultimately by judicial decisions, finds the report.
The new report finds there is major disparity between how countries assess injuries such as whiplash and how they determine the level of payouts.
Some level of comparison of the cost of a whiplash claim can be made between levels of damages in Ireland and England/Wales.
"At a cursory level, this indicates that less severe injuries in Ireland tend to attract higher levels of damages but that is less pronounced as the severity of injury increases," states the report.
The following table shows a broad comparison of awards for neck and back injuries for Ireland and England/Wales:
It shows that in Ireland, for minor neck injuries, claimants can be awarded up tp €19,400 while in the UK a claimant would only receive a maximum of €7,200.
Future publications of the Book of Quantum must include a new standardised scheme of how injuries are examined and reported, finds the commission.
The commission will not continue its work in 2018 by establishing a high-level benchmarking of international awards for personal injury claims with what occurs in Ireland.
It aims to analyse and report on international compensation levels and analyse alternative compensation models. The commission will also report on 'care not cash' models that operate in other countries.
Kevin Thompson, CEO of Insurance Ireland welcomed the report and said the next stage of the commission's work involving benchmarking of awards with other jurisdictions is "critically important" for the cost of claims.