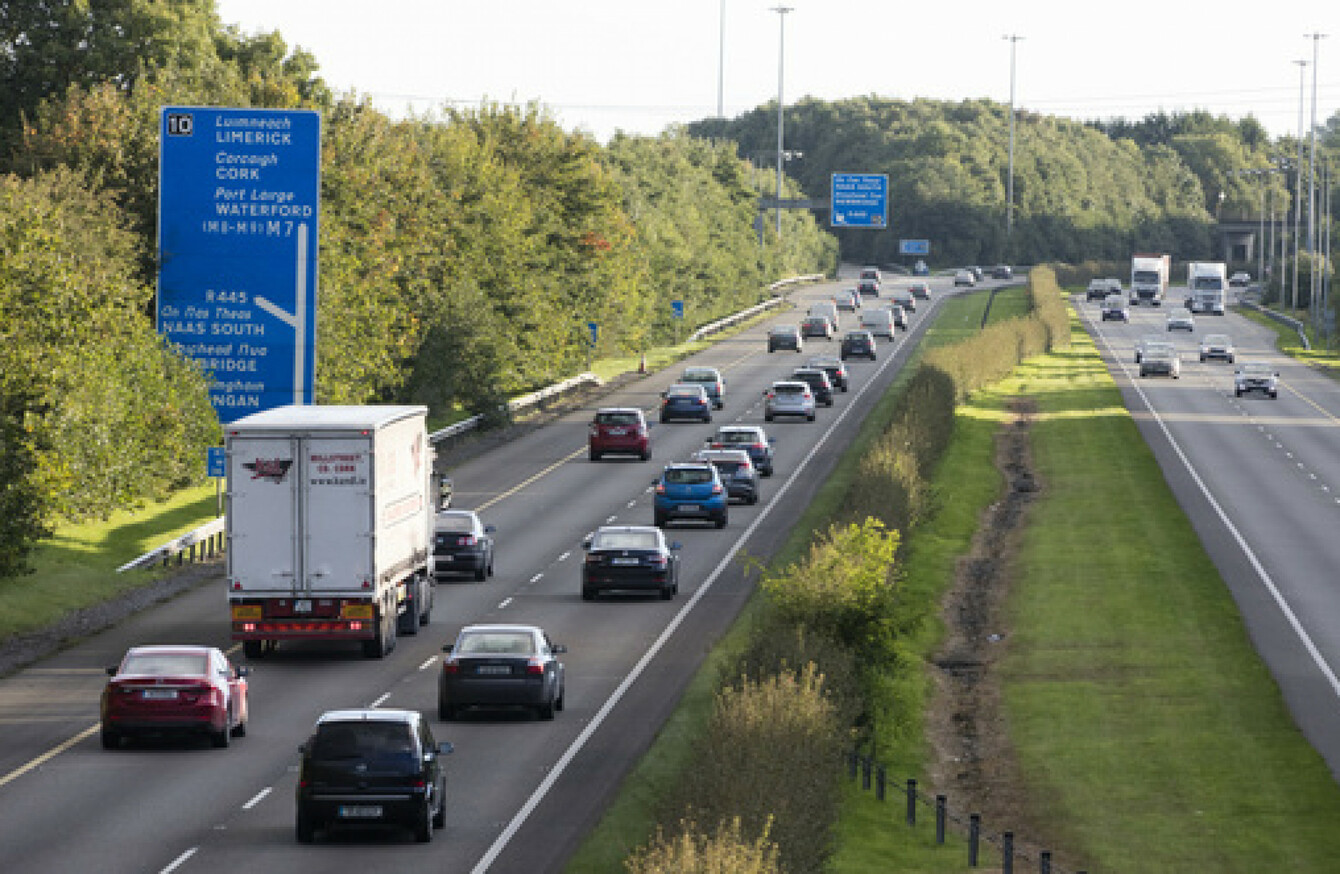 Image: Eamonn Farrell/RollingNews.ie
Image: Eamonn Farrell/RollingNews.ie
THE CEO OF Insurance Ireland said he is confident in the processes involved in its data-pooling system after the European Commission announced it was investigating a suspected insurance cartel in Ireland. 
The EU Commission is to investigate whether access to InsuranceLink – an online data system which contains details of claims made against insurance-policy holders – restricted competition which would be a breach of EU regulations. 
Speaking on Morning Ireland on RTÉ Radio 1 today, Kevin Thompson said both domestic and foreign insurers could have access to the data. 
"I presume [the EU] is looking at it just to make sure our processes around InsuranceLink aren't anti-competitive in any way and we're very confident that is the case."
"InsuranceLink is open to both Insurance Ireland members [and] non-members and a lot of those non-members aren't actually insurance companies," he said.
Yesterday, the European Commissioner for Competition, Margaret Vestager, said the investigation was to "determine whether companies wishing to offer their services on the Irish motor insurance market may have been unfairly prevented from accessing a data pool managed by Insurance Ireland for its member companies".
Thompson disagreed with the comments and said there was no restrictions on access once a verification process was completed. 
"We don't agree with that at all, there are no restrictions whatsoever in relation to our InsuranceLink database."
"InsuranceLink contains claims information and it's quite sensitive information in respect of that and we have a verification process which is the same verification process whether you're a domestic Irish insurer, whether you're a foreign insurer or whether you're an entity who pays out claims who wishes to access insurance link," he said.
When asked about the investigation during Leaders' Questions today, the Taoiseach said the opening of the investigation follows inspections carried out in July 2017 and is to facilitate the detection of "potentially fraudulent behaviour by insurance claimants and to ensure the accuracy of information provided by potential customers to insurance companies or to their agents".
"The Commission does not question that data-pooling arrangements can contribute to effective competition. However, in the case of Insurance Ireland its investigation will assess, in particular, whether the conditions imposed on companies wishing to participate in and access the Insurance Link database may have had the effect of placing these companies at a competitive disadvantage in the motor insurance market in comparison to companies already having access to the database," he said.
He added: "The announcement of the investigation has also prompted speculation over the size of the fine Insurance Ireland might face, if the European Commission investigation does find that it has engaged in anti-competitive practices."
Vestager's previous investigations have produced significant fines for large, multi-national companies such as Google, which was ordered to pay a fine of €1.49 billion in March 2019 for advertising violations. 
With reporting by Christina Finn