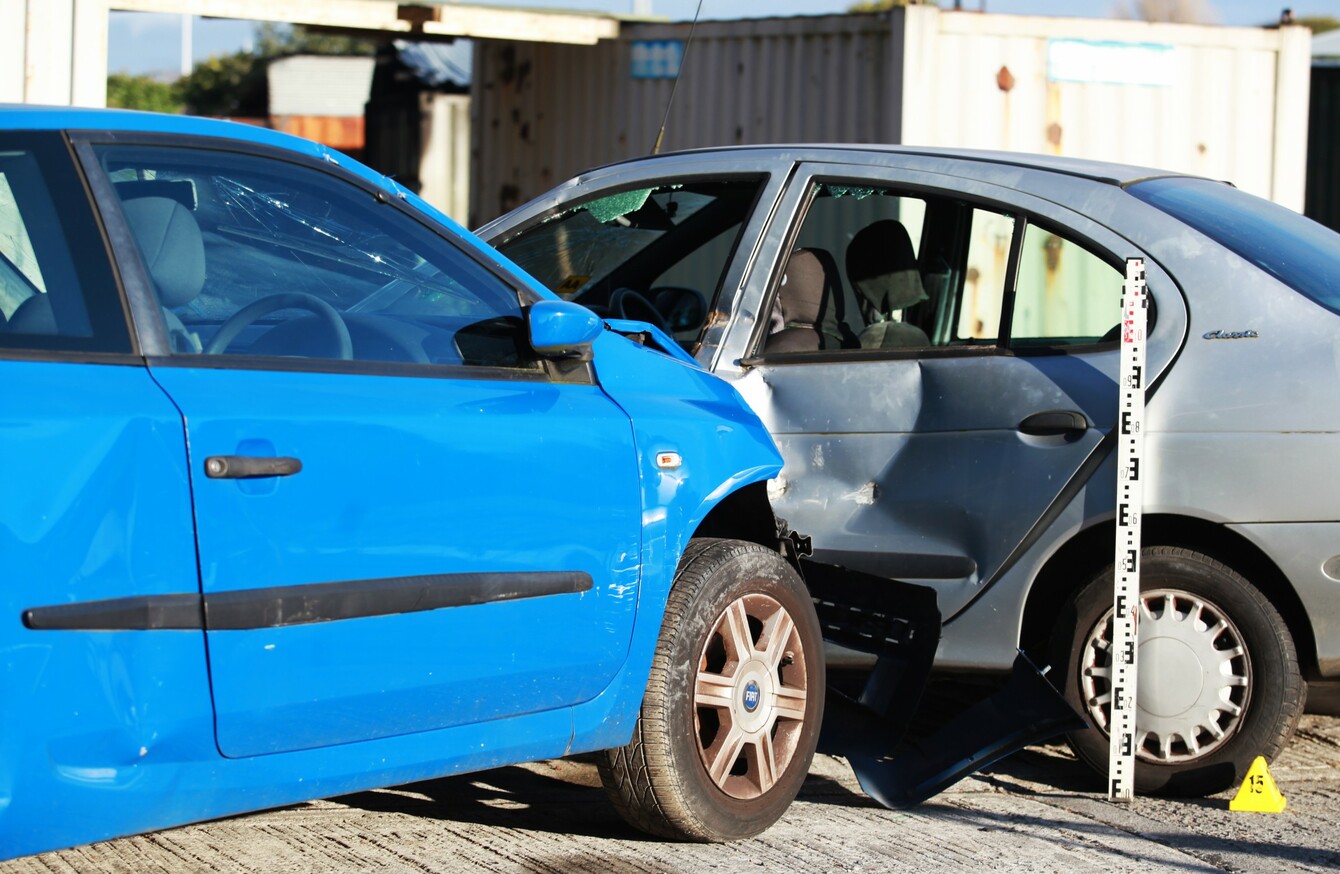 Image: Leah Farrell/RollingNews.ie
Image: Leah Farrell/RollingNews.ie
A NETWORK OF insurance fraud rings are operating in Ireland and are one of the main causes of premium hikes, according to motor insurance experts.
RTÉ Prime Time tonight will show footage of two fraudsters staging road crashes in order to make claims for damages.
The footage, filmed by gardaí, features two collisions which were staged to make the fake crash scenes look legitimate.
One involving a car and a van happens in the dead of night. After the collision, a car carrying two men arrives on the scene and the men get into the crashed car before emergency services are called to the scene.
'Do it one more time'
The footage also shows the driver of the instruct the man who crashed into him to "move back and do it one more time".
All those featured, except one person, have been charged and convicted with road traffic offences.
Former garda drug trafficking and organised crime officer Rob Smyth, who now works as fraud manager with Aviva Insurance, tells RTÉ's Prime Time:
I am quite satisfied that criminals are using insurance fraud as a way of funding their lifestyle.
By having had previous claims amounting to thousands of euro, the criminals now have justification for having large amounts of cash on their person if they are stopped.
This, Smyth says, is helping criminals flout the law and makes it easier for them to "cover up their activities".
The programme will also show how how Ireland is becoming a destination for fraud tourists who arrive with the sole purpose of getting into a crash.
Michael Brennan from car rental company Hertz explains how 20% of the firm's insurance reserve is set aside for suspected fraudulent claims.
He tells RTÉ: "We have seen accidents staged within as little as thirty minutes from the time of the rental, in some instances with rentals as short as 24 hours. But, within that period a road traffic accident is taking place resulting in multiple injuries but when examined at a closer level the circumstances of the accident, the circumstances of the rental and the testimony of our renter appears highly incredible."
Whiplash accounted for 80% of all insurance claims with an average of €15,000 paid out per neck injury, latest figures have shown.
A comprehensive report published by the Personal Injuries Assessment Board (PIAB) earlier this year found that the neck injury amounts for nearly four out of five claims.
Serious damage caused by whiplash can result in a payment of €77,900.
The figures are based on the analysis of 51,000 personal injuries cases and have been released in a publication called The Book of Quantum.
RTÉ Prime Time is on at 9.35pm tonight.