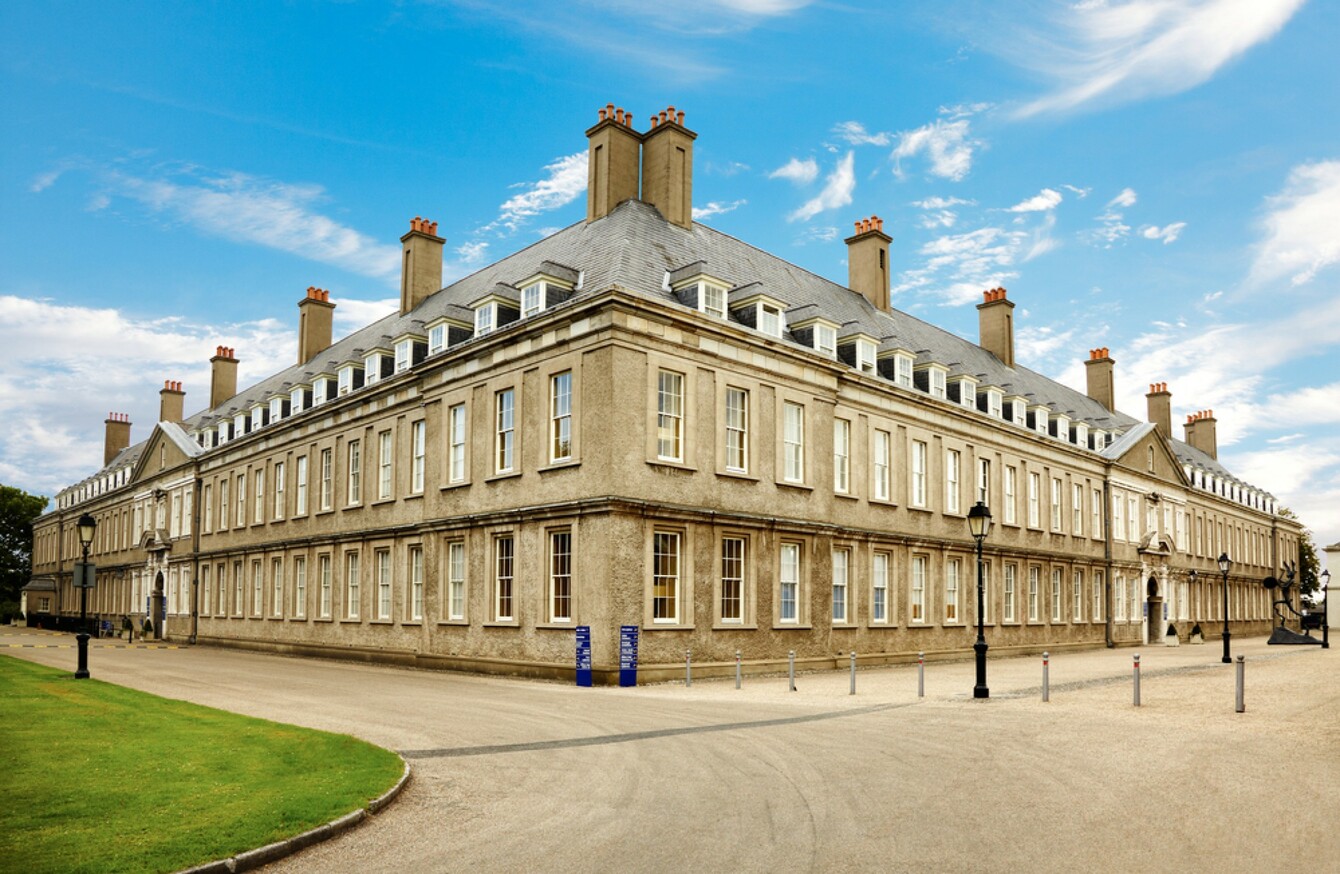 File photo: Royal Hospital Kilmainham
Image: Shutterstock/Gabriela Insuratelu
File photo: Royal Hospital Kilmainham
Image: Shutterstock/Gabriela Insuratelu
POLITICS, CULTURE AND Guinness are the focus of 11 new panels launched at key historical sites across Dublin today.
The interactive storyboards have been placed along the Dubline, a heritage walking trail running across the city from Parnell Square to Trinity College and on to Kilmainham.
The project, jointly developed by Dublin City Council and Fáilte Ireland, is aimed at showcasing Dublin history by sharing the stories behind some of the city's less well-known attractions.
The panels provide visitors with information about important junctures and sites, allowing them to trace the timeline of the city from its origins to the present day.
They are now up at the following locations:
Kilmainham Gaol and Courthouse
Royal Hospital Kilmainham
Thomas St West (St James's Gate)
Thomas St (NCAD)
High St (city walls)
High St (Tailor's Hall)
Lord Edward St (Christchurch)
Cow's Lane
Aston Quay (Liffey)
O'Connell St (Prince's St North)
O'Connell St (Discover Ireland centre)
Another panel will be erected at St James' St in summer 2016 once ongoing construction work in the area is completed.
"These panels will be a timely addition to our tourism infrastructure in Dublin – particularly as Irish history takes centre stage next year and we commemorate the 1916 centenary," Minister for Tourism Paschal Donohoe said.
"The streets and laneways of Dublin echo with a great variety of stories about our past and visitors to this city, who want to learn more about us and about our country, will now have extra assistance in engaging with our past," he added.
Read all the panels here.