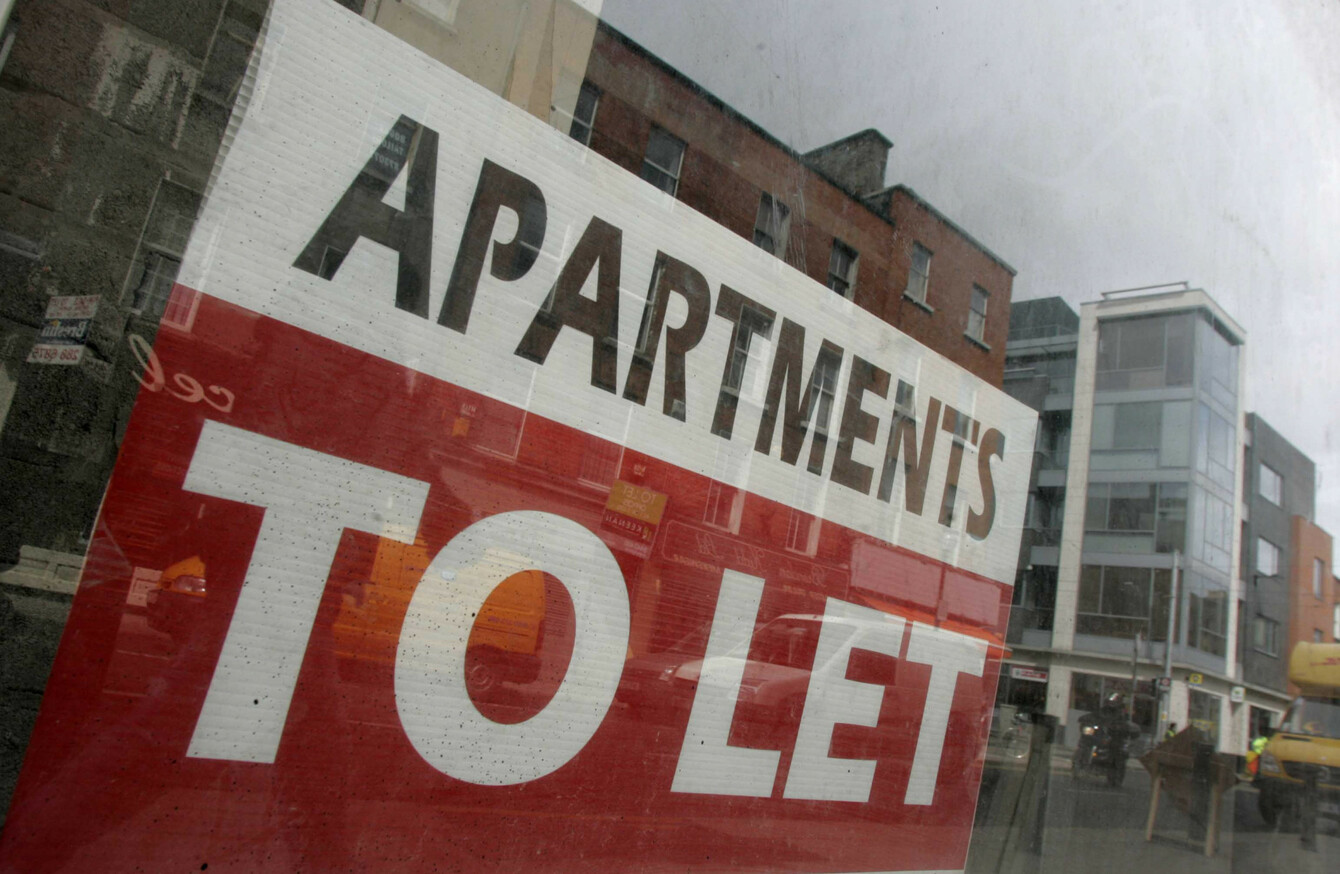 The cost of renting has continued to grow.
Image: RollingNews.ie
The cost of renting has continued to grow.
Image: RollingNews.ie
FIANNA FÁIL HAS called on the Central Bank to examine an interest-only mortgage offer with Michael McGrath TD questioning whether it is 'a road we want to be going back down'.
Interest-only mortgages are aimed at property investors who wish to buy a property to rent out and allow the borrower pay the interest alone for a period, perhaps 10 to 15 years.
ICS Mortgages offers such a mortgage option to Irish customers and said today that it is "not concerned" by the product.
Speaking today on RTÉ's Morning Ireland programme, McGrath says that offering interest-only mortgages creates risk for all parties.
"This type of lending carries very real risk and I don't believe this is a road that we as a county want to be going back down. Interest-only buy-to-let mortgages, and that's what they're are, investment property mortgages, of up to 15 years absolutely carry very serious risks. Not just for the lender, but also the investor and indeed for the tenant," McGrath said.
If you look at a situation where someone borrows €200,000 towards the purchase of an investment property at an interest rate of 5.45%, which is one of the rates quoted, they will have paid over 15 years about €160, 000 and yet the balance of their mortgage will not be reduced by 1 cent.
McGrath said that while he acknowledged that these mortgage products are for investors and not for people buying a home, he says if there's an issue with repayments the borrower's own family property might be at risk.
"All of this goes fine in a market where the economy continues to improve, where interest rates are stable but if the last few years have taught us anything we need to challenge assumptions."
"When this goes wrong, there are a lot of innocent victims, husbands, wives, children, partners who are caught up on this and when they're own family home is caught up on this," he added.
Speaking about ICS Mortgages, McGrath said that they are an authorised lender and are regulated by the Central Bank but that he wanted the specific product to be examined.
"I'm not sure they have specifically examined the product and its appropriateness for the Irish market," McGrath said.
I think we do need to know if the Central Bank has specifically endorsed this product, or whether or not it has happened without their explicit consent.
ICS Mortgage
Speaking on the same programme, Fergal McGrath CEO of Dilosk, the parent company of ICS, said that the firm is confident the product is not a risky one to bring to market.
"We're offering customers competition and alternative from the existing banks in Ireland. We would not be concerned about our interest-only product. I mean the interest-only is commonplace across Europe, aimed primarily at professional buy-to-let landlords," McGrath said.
If you look at the lending we have done to date, 85% of our borrowers currently own three properties or more and borrowers can make repayments at any time, and the capital repayments do not kick-in at the end 15-year period.
Asked about the Celtic Tiger property bubble, the CEO pointed out that interest-only mortgages of upwards of 90% were offered while their current mortgage offering is capped at 70%.
The Dilosk website lists interest-only mortgages of up to 70% LTV with a loan size of between €40,000 to €1.25 million.
"There is no shred of evidence to suggest that interest-only mortgages have caused an issue or caused mortgages to go into arrears," he said.