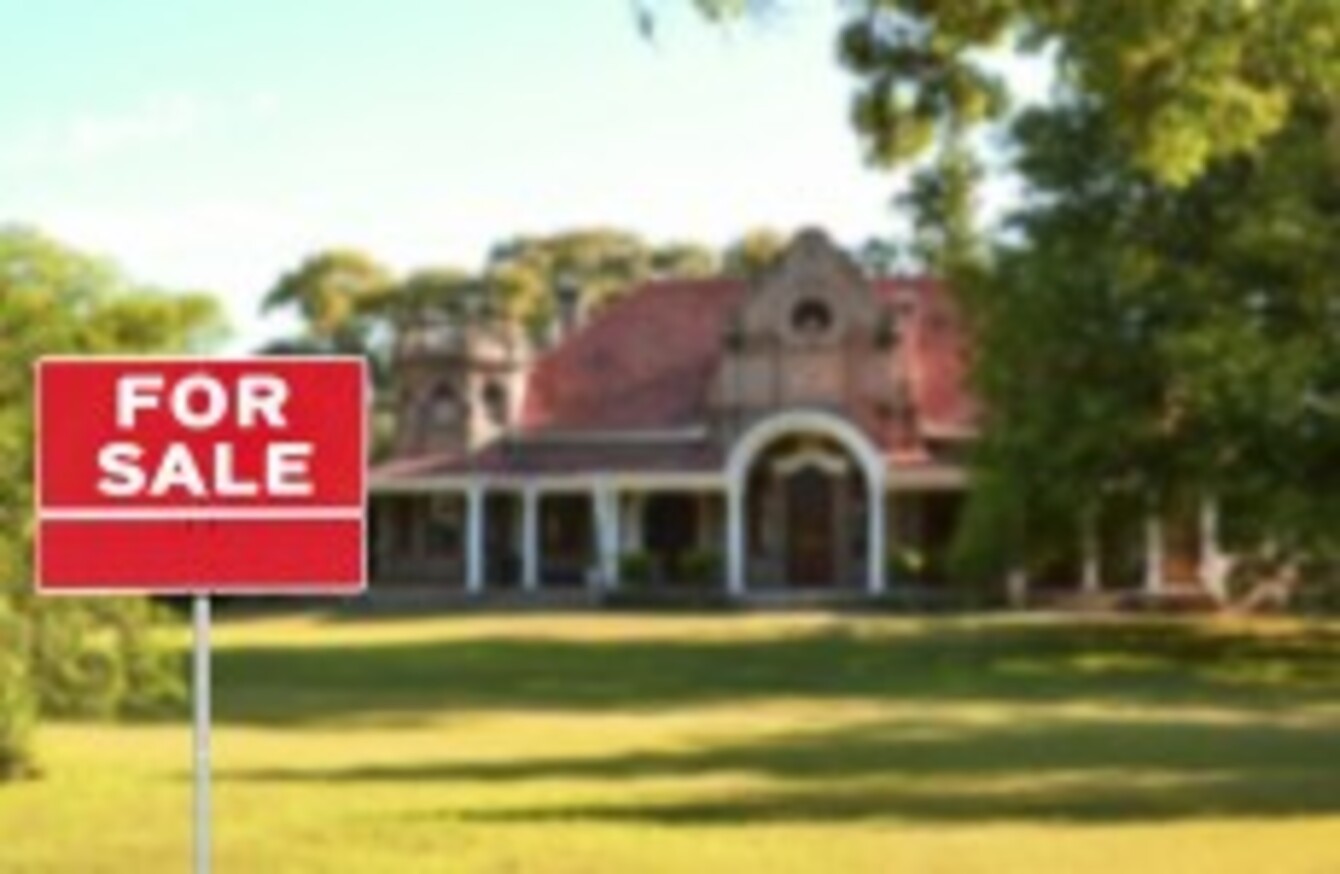 PEOPLE ON TRACKER loans should take advantage of the ECB's record-low interest rates and cut their debts before their repayments go up again, experts say.
The advice comes following today's surprise move by the European Central Bank (ECB) to cut interest rates across the eurozone to a record low of 0.05 per cent while announcing spending measures to stimulate economies across the region.
And that's all good news for some of you
John Lowe, from the moneydoctor.ie website, said the interest rate cut would come as "additional manna" for Irish borrowers with "tracker" mortgages.
"It's great news for them – there are people walking around now with a 0.55 per cent mortgage rate, which is just incredible," he said.
Tracker loans follow the central bank's rate, plus an extra margin – typically of about 1 per cent above the official ECB figure.
But for homeowners struggling to make repayments on a variable mortgage, which typically carry a rate of around 4.5 per cent, the ECB cut is unlikely to herald any good news courtesy of their banks.
"I'm pretty certain (the cuts) won't be passed on to those on a variable rate," Lowe said.
He said the interest rate cut would not add much fuel to property prices as most people with tracker loans still had negative equity – their homes were worth less than what they paid for them during the boom years.
Show me the money
The 0.10 per cent interest rate cut would mean a saving of about €106 a year on a 30-year mortgage of €200,000 for households with tracker loans.
About 60 per cent of loans on the books of major institutions like the Bank of Ireland and Permanent TSB are tracker mortgages, a lending type popular during the spending binges of the 2000s.
Banks have been losing money on the loans as ECB interest rates dropped from an official high of 4.25 per cent in 2008 and need to make up their budgets from variable- and fixed-morgages, as well as other parts of their business.
Pay it off while you can
David Kelly, managing director of mortgage servicing company HML Ireland, said homeowners on tracker loans should use the surprise cuts to reduce their debt before rates inevitably rose again.
"Rates have never been this low and therefore borrowers have an opportunity to pay down their loans faster and people who are in a position to do so, should take advantage of this," he said.
"Naturally, when people see interest rates go down, they are tempted to use the savings for day-to-day expenses. However, we believe it makes a lot of financial sense to maintain or even increase payments and to make inroads into the principal sum."
READ: Is this the big bazooka? – €400 billion funding package announced by Draghi
READ: ECB action could be 'too little, too late' as eurozone inflation slows to 0.5 per cent