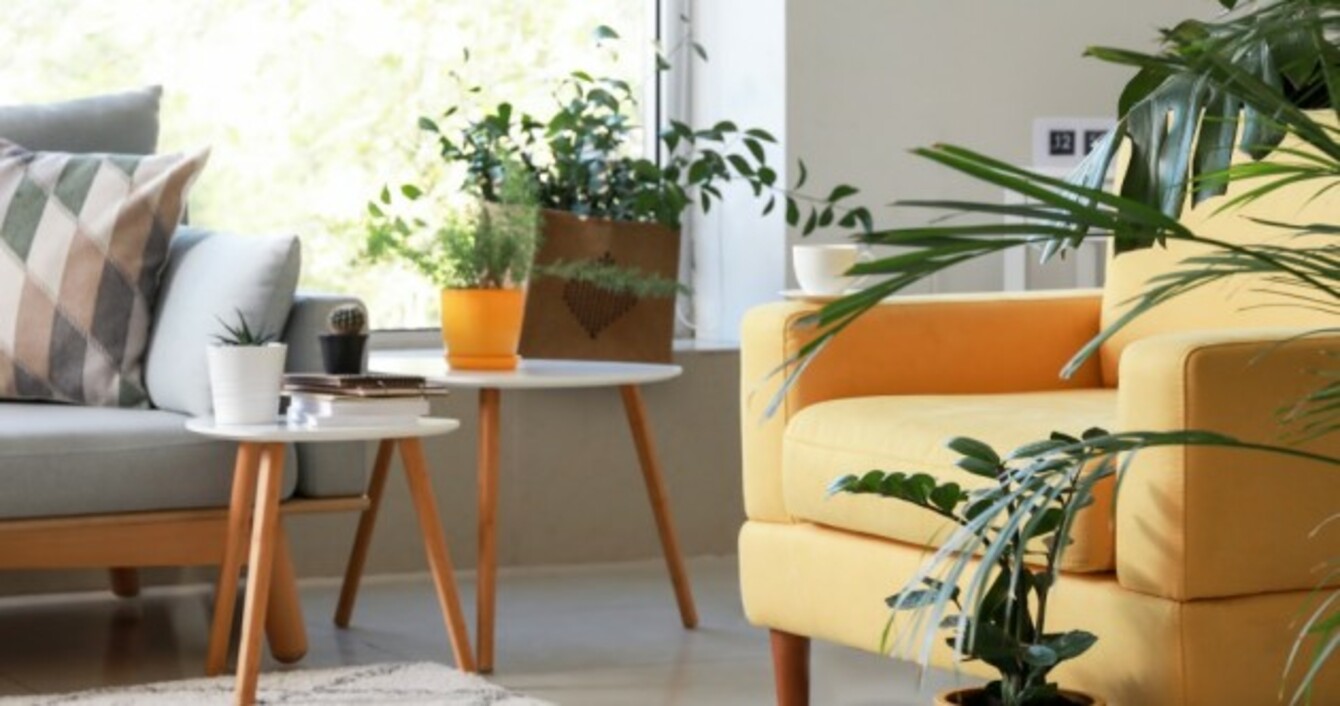 Image: Shutterstock
Image: Shutterstock
IN THE LAST decade, the world of interiors has transformed from being exclusively for designers to incredibly mainstream. 
No longer is it the arena of only those with three grand to spare on a coffee table, it's now embraced at every level of income (hello, IKEA shelving units) and celebrated by high street brands that would have traditionally only focused on fashion, like H&M or Zara.
It's truly the decade that democratised interiors – but what are the trends we will remember the last ten years by? In the end-of-decade spirit, I'm taking a moment to reflect on some of the more memorable and lasting interiors bandwagons of the last while.
What trends have come and gone since 2010? Which ones have managed to stay the course so far? And with the help of my decor crystal ball, which will continue long into the new roaring 20s? Here goes…
Let's look at six trends that are going to stick around…
1. Houseplants, the leafier the better
It started with the odd miniature cactus to fill a lonely shelf, but today our homes could easily be mistaken for the botanical gardens with the abundance of large leafy greens.
Houseplants became the ultimate decor statement and something that everybody agreed upon. Adding instant colour, cleaning the air and transcending all aesthetics, it's likely that we're only going to get more brave with our greenery as the next decade rolls on – especially now that we've mastered the art of not killing them. 
2. Mid-century modern
Another trend that's likely to continue to dominate interior trends for the next ten years is mid-century style furniture. From Eames-inspired dining chairs to sofas with hairpin legs and retro looking sideboards, the mid-century look has proven itself to be incredibly versatile. It allows for so much individuality that it's near impossible to tire of.
Mid-century style has, in fact, become such a mainstay of interiors, we don't even look at it as mid-century anymore. We just think of it as contemporary and find ourselves very confused by films set in this era that look just the same as our living rooms today.  
3. Oriental, Persian and kilim style rugs
These vibrant pattern-led rugs are to the last decade what high pile shaggy rugs were to the noughties. High pile is a nightmare to vacuum, so good riddance, I say. First we gravitated towards neutral geometrics, but in the last few years we wanted more colour on our floors and learned of the rug's power to dictate the tone of a room.
Boho-style rugs with texture, colour and pattern will stay put for a while yet. Your nana's old oriental rug that you used to think was so old fashioned? Today it's the ultimate decor statement. 
4. Dark, stormy colour palettes
This was the decade when everyone got fed up with magnolia, off white and paint with names like Elephant's Breath Grey. Bold, dark wall colours took centre stage during this decade. We didn't even care if the rule book said it would make the room appear smaller!
Teal certainly took the biscuit, and while this moody green hue may have had its day, inky navies (including a personal favourite, Hague Blue from Farrow & Ball) and forest greens will transcend both decades. 
5. Textured velvets
The king of fabrics, reigning for the last ten years, is undoubtedly velvet. As our decor confidence grew, we started mixing and purposely clashing our fabrics for rich and interesting texture.
Whether it's a velvet footstool, a velvet statement armchair (mid-century style or super squishy, no matter) or as simple as a velvet cushion, this plush fabric is only going to grow in popularity. 
6. The beloved gallery wall
Last but not least, this decade has given us the gallery wall. This mix-and-match method of displaying art adds instant personality to your home without requiring much of an investment, and we've grown ever more confident with our gallery walls as the years have gone by.
In terms of frame style, we'll continue to keep things pared back and inoffensive. Matte black frames for the win.  
And three trends that are on the way out:
1. Forget feature walls 
Feature walls were a major trend from 2010 to 2019 – a feature chimney breast covered in wallpaper was a particularly popular choice. It won't be travelling into this new decade however. As the next ten years is upon us, we should celebrate opulent colours, committing to the one dark hue throughout the room or not at all. Even if the room is tiny, just go for it. 
2. Metallics make an exit
Before 2010, it was all chrome everything. But once the noughties hit, someone had the bright idea to mix things up on the metal front. At first it was copper, and it spread like wildfire. From copper pots to copper door handles, copper lights and copper splashbacks, it's safe to say we went slightly overkill on this particular metal.
Almost as soon as it had surfaced as a trend, we grew sick of it and turned our attention to brass. Brass followed the same trajectory, but because it's a more subtle metal, it's had longer run of it. Brass has certainly been the firm favourite among kitchen and bathroom accessories for the last few years, but I suspect this, too, will reach its expiry date very soon. The next year will be all about matte black (especially when it comes to your kitchen tap), and after that, I reckon a return to chrome is on the cards. Mark my words. 
3. Say no to neon 
Unfortunately, the ubiquity of neon – whether it's in a 'cocktail' wall light hung above your drinks trolley, a neon quote within a frame, or neon colours in your soft furnishings – has reached its apex. This fun nod to the 80s is the kind of trend that is too strong to stand the test of time. It will disappear from the highlight reel over the coming years – but don't abandon your neon lights entirely; they'll surely resurface in time for 2030.