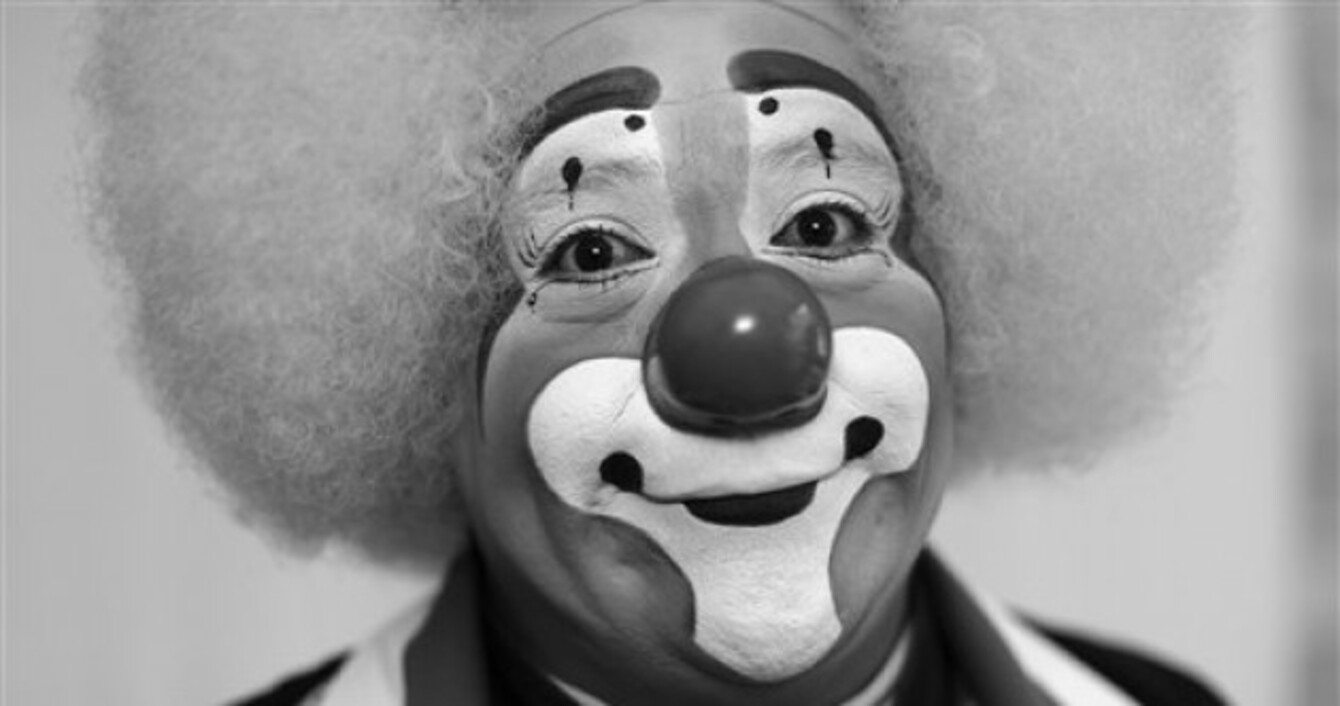 International Clown Convention
Image: Associated Press
International Clown Convention
Image: Associated Press
CLOWNS FROM ALL over the world in attendance at the 17th International Clown Convention have denied any of their colleagues were involved in the killing of drug cartel leader.
Francisco Rafael Arellano Felix was killed in a beach resort in north-western Mexico when gunmen dressed as clowns, with rubber noses and wigs, opened fire on the former leading member of Tijuana cartel, authorities say.
The BBC reports that the clowns, who are in Mexico City for the convention, held a protest against violent crime and denied any involvement.
Rally for peace
Around 500 clowns at the convention held a "laugh-a-ton" rally for peace.
The Guardian reports that clown leader Tomas Morales, a 21-year veteran of the trade who goes by the stage name Payaso Llantom, said he was certain the killer was not a professional clown.
He said clowns in Mexico, especially in outlying states, know each other, and their costumes and makeup are individualised and recognisable.
Convention
The gathering is designed to help clowns hone skills and professionalise their calling.
Here are some portrait photos of the clowns in attendence at the convention. (Look away if you suffer from Coulrophobia – fear of clowns):
Mexico Clown Portraits Photo Gallery

Source: AP

Mexico Clown Portraits Photo Gallery

Source: AP

Mexico Clown Portraits Photo Gallery

Source: AP

Mexico Clown Portraits Photo Gallery

Source: AP

Mexico Clown Portraits Photo Gallery

Source: AP

Mexico Clown Portraits Photo Gallery

Source: AP

Mexico Clown Portraits Photo Gallery

Source: AP

Mexico Clown Portraits Photo Gallery

Source: AP
(Photos Associated Press)
Additional reporting Associated Press