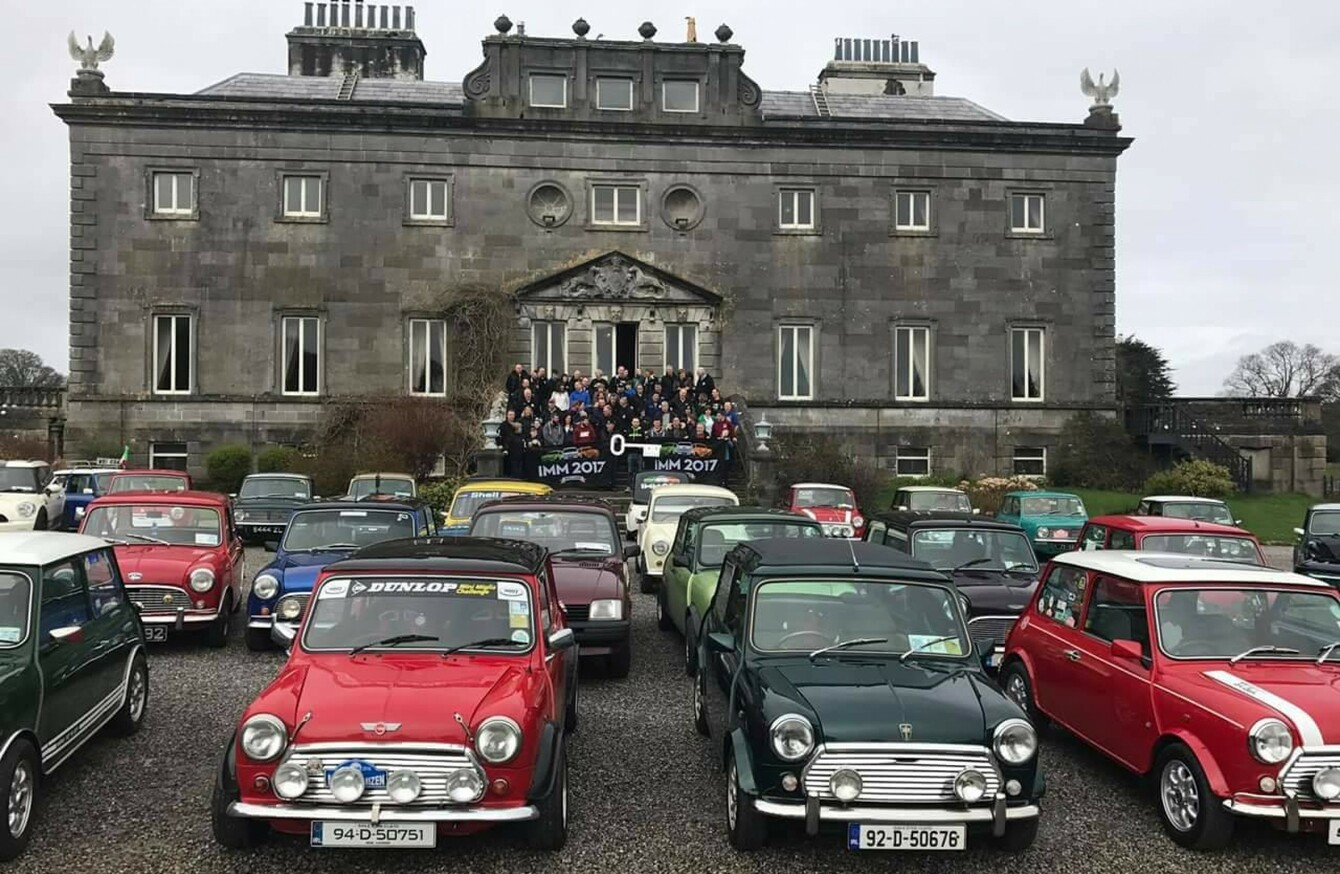 Image: IMM 2017 Ireland
Image: IMM 2017 Ireland
MORE THAN A thousand Minis old and new will descend on Westport, Co Mayo later this month as the town plays host to the International Mini Meet Festival.
This will be just the second time in 20 years that the International Mini Meeting will be hosted by the Irish Mini Owners Club, Ireland's largest classic Mini club. In club tradition, the Irish Mini Owners Club travelled to the 2016 IMM in Lommel in Belgium to accept the Event Key for this year's International Mini Meeting.
It takes place in historic Westport House from May 25 to May 29. Around 1,200 Minis and up to 3,000 fans are expected to attend – with owners of all Minis old and new driving to the event from all over Europe.
Irish motor racing legend Mervyn Johnson and Monte Carlo Rally winner, Paddy Hopkirk will be among the guests of honour at the event.
In addition to some classic Minis, there will also be a number of the latest models on display thanks to Colm Quinn MINI, one of the event partners.
"It's not every day a festival like this comes to Ireland and we are delighted to get the opportunity to be involved. Congratulations to the Irish MINI Owners Club for securing Ireland as the host country for this established International MINI Meet festival, it is a great honour for us to be involved" said Colm Quinn.
There will be a number of events over the weekend including a treasure hunt along the Wild Atlantic Way, a Poc Fada competition and an economy run – as well as awards for the best looking, most extraordinary and fastest Mini on display.
The event is open to everyone, so you don't have to own a MINI to join in. Tickets can be purchased via the IMM 2017 website, with weekend tickets costing €95 per person (including camping), while Sunday gate tickets cost €10 per person, with children going free. A car and driver ticket will cost €20.